John Woodcock has spent a lot of his time since being appointed Shadow Minister for Young People following May's General Election telling the FE and skills sector that he's in "listening mode".
But in the four months the MP for Barrow and Furness has been in post, just what has he heard?
"There is a group of people who have adapted well to a policy environment in which an awful lot is expected of them, without the help they would like — both in terms of resources and also a stable policy environment," he says.
People really believed in and had a view of the kind of change that a third term Labour government could make and the kind of country that we were building
"But I share the apprehension of many people who are saying: 'Yes, you are recognising the importance of what we do' — which is a good thing, you never want FE to be not talked about or mentioned by a minister — 'but you are talking about us in a way which is either totally unrealistic or is potentially forcing us down a route which is not going to do the best for young people'."
And this, he says, is why like many he's "concerned" by the government's 3m apprenticeships target.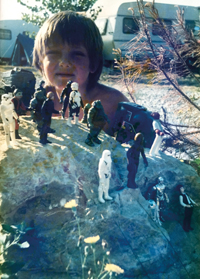 "Colleges are being forced into a numbers game where they know they could be providing better service, but the way the government is driving incentives in the system leaves them to be potentially churning out numbers rather than giving people the start they know they really could do," he says.
When we meet in his parliamentary office, looking out at Big Ben, 36-year-old Woodcock is noticeably more effusive and at ease before the interview begins — perhaps, as an ex-journalist himself, he's struggling not to second guess how his answers might sound in print.
During his time studying English and history at Edinburgh University in 2000 he started doing shifts at The Scotsman newspaper, as well as editing university newspaper The Student, previously edited by Woodcock's future boss, Gordon Brown.
Woodcock felt journalism was "a chance for creative writing and to get into that pursuit for truth and exposing stuff," he explains.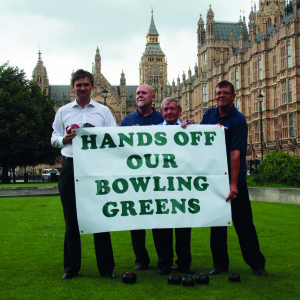 "In the end I spent more time on journalism than my degree," says Woodcock.
His "big break" came when he volunteered to work the unpopular Christmas and Boxing Day shifts and he was eventually offered a full time job, which he paused his degree to take up.
The most memorable time on the paper was in September 2001.
"I was in the office on 9/11," he says.
"I always remember that day, and then the week and couple of weeks after it when the nation was just absolutely fixed on this issue, and reporting on that felt really important and a privilege.
"I remember doing a shift as a night news editor — which was absurd, given I was only 21 — and through the occasional miscommunications that you get in newsrooms, they suddenly realised they had no main story on page five, and it was the day they first released photos of some of the people who had died when the towers collapsed, and they asked me to write a piece on those photos in 25 or 30 minutes.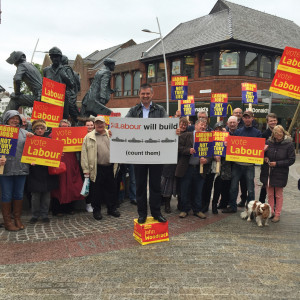 "And actually it was one of my best pieces of writing, so clearly that's what you need to do to get good copy out of me — hold a gun to my held and tell me it's got to be done in 10 minutes."
Does he work well under pressure then?
"I guess — I survived a year in Downing Street with Gordon Brown, and there was occasional pressure in that environment," he says, with a laugh referring to Brown's infamous reputation for flying into a rage with staff.
Eventually, however, Woodcock's thoughts turned back to university, and life beyond.
"After doing journalism for a while I realised you have to write a lot of stuff you don't really agree with, and it was coming up to the 2001 election and I wanted to be part of it, and I began wondering 'Do I want to be a journalist in 10 years' time?'" he says.
So he headed back to university to finish his degree, and became involved with his local Labour Party.
Woodcock had been "delivering Labour leaflets before I could walk" in Sheffield, where his father was a Labour councillor.
His father's name, incidentally, is also John — "which has been a source of confusion and annoyance for most of my childhood… just… why would you call your son the same name as you?" — and he was a PE teacher and youth worker, while Woodcock's mother, Christine, taught at Rotherham College of Arts and Technology.
Woodcock's student involvement in the Labour Party led to him being elected to run the student wing of the party in London, and then to a job on the 2005 election "back in those glorious days when Labour won elections," he says ruefully.
"Looking back now it seems fabulous," he says.
"It was such a privilege being part of a campaign where you saw so many really good, committed people, not only to getting over the line and winning.
"People look back on that time and say it was all about image and media management or spin, but actually it was so much deeper than that.
"But people really believed in and had a view of the kind of change that a third term Labour government could make and the kind of country that we were building."
After Labour's victory, Woodcock worked as an aide to his Barrow-in-Furness predecessor John Hutton, before becoming a special advisor to then-Prime Minister Gordon Brown in 2008.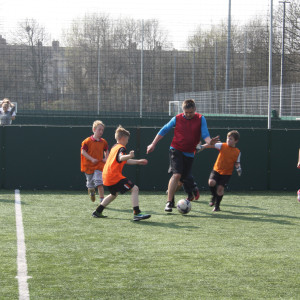 The experience, he says, was "fascinating".
"The way of making decisions in Number 10 could be chaotic and short-termist, but actually it was also such a privilege to be there and see Gordon in action in the financial crisis — the speed of response, and the level of understanding that he brought to that leadership, he genuinely brought to the world, was also an amazing thing to witness," he says.
In 2010, Woodcock ran in his own right and won, leaving him in the "weird" position of celebrating his victory as his party came to terms with defeat.
"New MPs have to guard against it, because you personally are just elated and proud that you have been elected into this amazingly privileged position for the first time, and you've worked your socks off to get there, and that's sort of tempered by the fact that we did badly overall," he says.
Woodcock's tenure as MP got off to flying start — within five months he was appointed Shadow Transport Minister — but that came to an abrupt halt when he fell from a ladder trying to get into his attic.
He thought he had "got away scot-free" without injury — but had reckoned without the last effects of hitting his head on the way down.
"It took a while to diagnose what had happened and a long while to realise how slow the process of recovery was going to be," he says.
Suffering from tiredness and lack of concentration, Woodcock was forced to cut back his hours and step down from his shadow post to focus on constituents.
"But I think the most impacted was family life," says the father- of- two.
"Unfortunately the condition meant that lots of noise and changes in focus very quickly scrambled your head and I would have to sort of go and be in a quiet place — and having two small children is the absolute opposite of that.
"So wanting to spend time with the kids but finding that within 10 minutes it would make your head boil over, and not feeling like being the kind of dad you should be was tough, and it led to me being depressed."
Woodcock says he's "really glad" he made the choice to seek help with his depression — and was very open about his decision to do so.
"The only reason I had felt able to do that was because other people in public life, particularly parliamentarians, and [former Blair aide] Alistair Campbell had spoken about it," he explains.
"So I thought maybe I should speak publically and be open about it — in the way I was open about my physical accident."
The public response, he says, was "almost universally nice".
"And each time someone talks about mental illness, although people are generally supportive, there is less made of it and that is a really good thing — the only way we can help the one-in-four people who, in any given year, will have a mental health condition, is that if it just becomes a normal thing."
Now, back on the shadow cabinet with the young people role, Woodcock is looking to the future, with his involvement with Liz Kendall's campaign for Labour leadership — but, following one of the biggest swings against Labour in the election this year, he'll also have to keep one eye on his constituency.
And for the sector he's been listening to, he says, his main ambition is the ever thorny issue of parity of esteem.
"We have a long way to go on that," he says.
"But it is absolutely achievable. I am really optimistic about the power of colleges, of institutions, of the people in them to play the role that we need FE to play, to be able to give people the chance to better their lives — so I hope I can play a role in doing that during my time here."
---
It's a personal thing
What's your favourite book?
It changes all the time, but at the moment it's Robert Caro's biography of Lyndon Baines Johnson. It's had four volumes now, and each is around two inches thick. They've only just got to the bit where he becomes president and it's an incredible analysis of human life, but also how power works in politics. Highly recommended.
What do you do to switch off from work?
I tend to my clematis in my back yard, and just recently I have joined a crown green bowling team and we play on a Friday evening. I had my first match recently. I used to play as a kid in the junior leagues in Sheffield, and I had my first competitive match as a grown up on Friday, and I won. I beat a 13-year-old — he was a good.
What's your pet hate?
I just can't bear people who put bags on seats and deliberately make it difficult for you to sit down, or put their feet up, on trains. Just so annoying.
If you could invite anyone living or dead to a dinner party who would it be?
The Beatles when they liked each other. I think they would have been really good fun when they liked each other. Björk, and I'd really liked to have met Hugh Gaitskell and Barbara Castle (Baroness Castle of Blackburn) within the Labour Party. I'm not sure that mix will go so well, but yes.
What did you want to be when you were growing up?
I wanted to be a fighter pilot after watching Top Gun, but I learned quite early on that I'm slightly colour blind between blue and green. I don't think I'd have made a very good fighter pilot anyway, but that quashed my dreams before I left my middle school.