A further six general FE colleges have been listed by the Education Funding Agency (EFA) as intending to take on learners from the age of 14.
The EFA yesterday published an updated list of FE colleges intending to start 'direct recruitment' of full-time younger learners for 2015/16.
The six new providers are Cambridge Regional College (CRC), Central Bedfordshire College, East Durham College, East Kent College, John Ruskin College, in Croydon, and South Tyneside College, according to the EFA.
It brings the total number of colleges "intending to deliver the programme" over the coming academic year to 20, the EFA confirmed.
Anne Constantine (pictured above), CRC principal, said the programme was a "new and exciting development" for education in the Cambridge area.
"We have created the Academy@CRC to offer a high quality learning experience, with more practical and vocational content, to young people aged 14 to 16 residing in Cambridge City, East Cambridgeshire and South Cambridgeshire," she added.
"Its aim is to nurture a mature and independent approach to learning and to develop the skills students will need to be successful in securing and sustaining employment and a career.
"Practical and applied learning suits some 14-year-olds more than the traditional academic curriculum.
"We will offer core GCSEs and a substantial vocational programme and we expect this to enable the young people who choose to come here to progress more quickly."
CRC will launch the programme as a pilot scheme for 15 pupils from nearby secondary school Chesterton Community College in September, and, subject to its success in the first term, offer open access to 14-year-olds from September 2016, Ms Constantine added.
East Kent College principial, Graham Razey, said his college has seen a "significant reduction in the opportunities for local young people to access high quality technical education at 14", which is the reason why they are choosing to deliver the programme.
"East Kent College is committed to meeting the needs of the locality and is offering the Technical School to those who have the aspiration of a career in catering and hospitality or early years education," added Mr Razey.
"The college has developed a technical school within the Broadstairs Campus which offers a discrete base for the school students and staff whilst giving easy access to the technical facilities. This includes the college's nursery and hotel where the students will put their knowledge into commercial practice."
Alison Maynard (pictured right), principal of South Tyneside College's professional and vocational College, said: "Our primary motivation in establishing Career College North East was to provide outstanding instruction to young people who want more than purely academic study.
"It gives those who are clear about their future educational path the opportunity to learn the important skills they need to pursue the career they want, and to be ahead of the field by at least two years.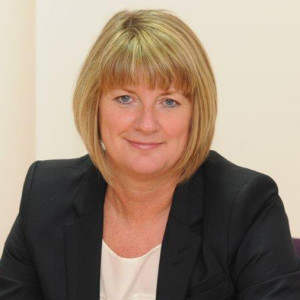 "We know from our close links with regional employers that there is demand for intelligent and motivated young people – employment opportunities are being created, but there remains a significant skills gap in the areas that will be covered by Career College North East.
"It is vitally important that the training given to people coming through our schools and colleges reflects genuine employment need in the areas in which they will live and work, and that is what the career college aims to do.
"For example, the ongoing creation of an International Advanced Manufacturing Park on the border of South Tyneside and Sunderland will create great opportunity for young people, and it is essential that they have the skills to capitalise.
"Career College North East will benefit greatly from being a partnership between South Tyneside College, which has outstanding bespoke facilities and highly skilled staff, and St Wilfrid's, which is rated outstanding by Ofsted.
"It is a combination that we firmly believe will benefit young people in the North East for many years to come."
The four original colleges that took on 14 to 16 provision in 2013/14 were Hull College, Leeds City College, Middlesbrough College and NCG (formerly Newcastle College Group), according to the EFA, while a further 10 FE colleges delivered the programme last academic year.
The additional colleges that were listed as "intending to deliver" the programme in 2014/15 included Bromley College of Further and Higher Education, Grimsby Institute of Further and Higher Education, Hugh Baird College, in Merseyside, and Newbury College.
The others were South Devon College, West Thames College, St Helens College, Leicestershire-based Stephenson College, Oldham College, and Tower Hamlets College.
The EFA and the other four new colleges are yet to comment.