The principal of a London sixth-form college with a history of financial problems has been very suddenly replaced.
It is understood that Ken Warman left BSix Brooke House Sixth-Form College yesterday.
The grade three Ofsted-rated college would not comment on the reasons for his departure, but announced that his replacement Kevin Watson has been appointed "with immediate effect".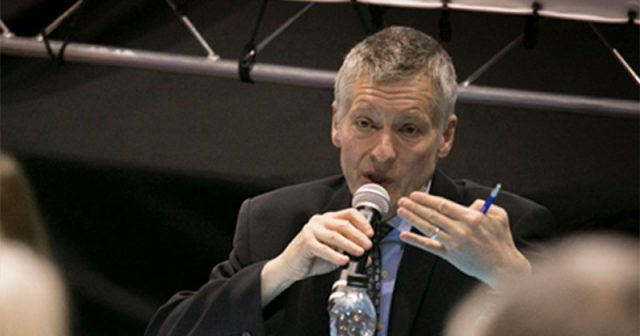 "BSix Brooke House Sixth-Form College announces that Kevin Watson has today been appointed principal with immediate effect.
"Kevin has been director of learning at BSix since September 2017. He has almost 20 years' experience as principal of Leyton Sixth-Form College, Richmond-Upon-Thames College and Winstanley College, Wigan.
"During that time Kevin was instrumental in raising the standards of those institutions."
BSix was issued with a government notice to improve its financial health in March last year, which occasioned a visit from the sixth-form commissioner's advisors.
Further evidence that BSix was in danger of running out of cash emerged six months later, after the commissioner's report uncovered grave financial issues.
He demanded an immediate recovery plan, after a meeting of the board of governors revealed a huge deficit for 2015/16.
"The finance committee had drawn to the corporation's attention that the financial outcome for 2015/16 was far worse than forecast; a deficit of £492,000 caused largely by staff costs in relation to agency staff," the report said of the minutes.
The SFC's financial performance latterly appeared to have improved according to the ESFA's accounts, which showed a surplus of £52,000 in 2016/17 on an income of £9,482,000.
But in a 'requires improvement' across-the-board report, published in April, Ofsted warned "governors have not challenged leaders and managers to bring about rapid enough improvements in the quality of teaching, learning and assessment, and student achievements". 
The SFC was rated 'requires improvement' in 2016, and 'good' three years before that. Mr Warman was in charge at the time of all three inspections.
The governors section of BSix's website, which quotes from the more impressive 2013 report, still listed Mr Warman as principal at the time of publication.
But Stephen Blackshaw, the chair of governors, welcomed his replacement in a statement issued to FE Week.
"I am delighted that Kevin has agreed to become principal at BSix," he said.
"His record of achievement during his years as principal at three separate institutions speaks for itself.
"In particular, Kevin's focus on the core business of teaching and learning at BSix is essential for our continued improvement in those areas and in student outcomes. I very much look forward to working with him."
Mr Watson led Leyton Sixth Form College from 2009 to 2017. It was rated as 'good' by Oftsed in 2010, 2013, and 2016.
He was at Richmond-Upon-Thames College from 2005 to 2008, which was rated grade two by Ofsted during this time.
Leadership and management was also rated 'outstanding' at Winstanley College under his watch from 1998 to 2005.
"I very much look forward to steering the continued forward momentum of BSix," he said. "In my association with the college to date, I have seen considerable appetite for improvement and become aware of a widespread readiness to augment the many existing strengths with some fresh ideas and new approaches.
"The aim is to consolidate BSix as the destination of choice for 16- to 19-year-olds in Hackney and beyond."