Shadow education secretary Kate Green has made her first visit, virtually, to an independent training provider to celebrate National Apprenticeship Week.
The Labour MP was this afternoon joined by shadow apprenticeships minister Toby Perkins to meet midlands-based Remit Training which trains thousands of apprentices in automotive, IT, business, retail, food manufacturing, hospitality, care and management every year.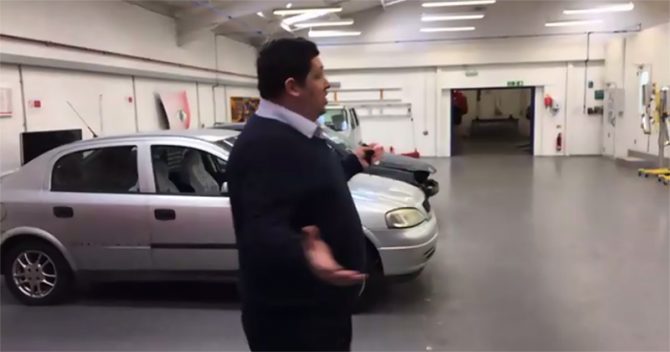 They spoke with Remit's chief executive Sue Pittock, senior account manager Andrew Murdoch, an apprentice, and were also treated to a virtual tour of two automotive training areas.
After the visit started at around 12pm, Green and Perkins saw over video, firstly, the provider's car-focused areas, including its spray paint booth.
At another of the provider's centres, the two were shown the area used to train apprentices on heavy goods vehicles – which featured its very own inspection pit and two lorries.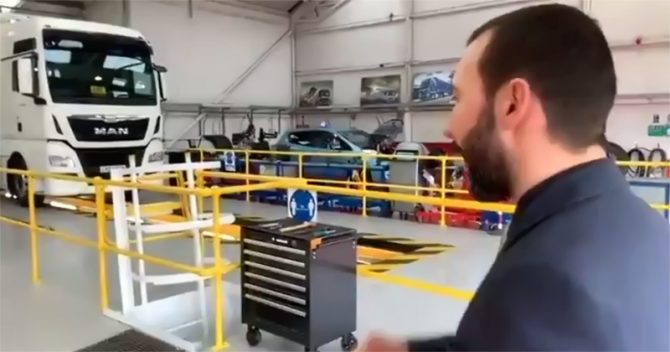 Speaking during the tour, Green said: "We know that apprenticeships offer a great start for a young person, building a career. They give them a hands-on learning opportunity, the chance to earn and learn.
"So the top class companies like Remit that support apprentices through their learning journey are going to be so important to our Covid recovery."
Remit backs Labour wage subsidy
Coinciding with National Apprenticeship Week, Green and Perkins used the visit to discuss their proposal to subsidise 85,000 apprentices' wages in a year, as previously reported by FE Week.
This would be funded through the £330 million apprenticeship levy underspend the Department for Education handed back to the Treasury in 2019.
Pittock warmly welcomed the proposal, calling it an "ideal answer," because: "If somebody in government looks at it and says, 'what would I want for my own son or daughter or any other member of my family', you want them on an apprenticeship programme, you'd want the employer to have that subsidy, so they can say, 'no, I'm not just going to put them on a Kickstart programme that might only last six months and then they might not have a job'."
Perkins said they were "really grateful" for her support, and said they can "collectively" continue pushing education secretary Gavin Williamson and apprenticeships minister Gillian Keegan "to think seriously about having a wage subsidy at this moment in time, when we know it is difficult to encourage businesses to take up, take on those apprentices".
Speaking to FE Week following the visit, Pittock said she thought it was "fantastic" that Green and Perkins had taken the tour, and they had a "great" debate around the wage subsidy.