The Skills Funding Agency (SFA) will enforce a "moratorium" on the approval of qualifications until plans to "simplify and align" the public funding system are unveiled in the autumn.
It issued a notice to awarding organisations today stating that it will "put in place a moratorium on any further approvals for the funding year 2015 to 2016", after the September approvals windows closes and the updated simplified funding rates catalogue is published on October 1.
The decision to enforce a moratorium was criticised by the Federation of Awarding Bodies (FAB).
Stephen Wright (pictured right), FAB chief executive, said that the "uncertainty will halt development work and the delay in funding decisions will cause havoc with provider and awarding bodies' planning for 2016/17".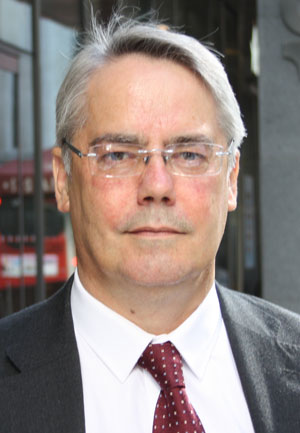 The SFA notice added: "Simultaneously, we will begin work on how to simplify and align the [qualifications] offer better, so that for the funding year 2016 to 2017 it is coherent and seamless for learners aged 19 to 23.
"We will also look at how to introduce further flexibilities for learning provided at lower levels, better enabling providers to respond directly to the priorities their localities have identified. We will say more about this in the autumn."
However, it said that the moratorium would not apply to groups of qualifications that are approved automatically — for example, new tech levels and technical certificates approved through the Department for Education process for inclusion of vocational qualifications in performance tables.
Also exempted, it added, would be "vocational qualifications at levels three and four, which we will only approve for 24+ advanced learning loans".
Charlotte Bosworth (pictured below left), director of skills and employment at OCR, said that it was "poor timing".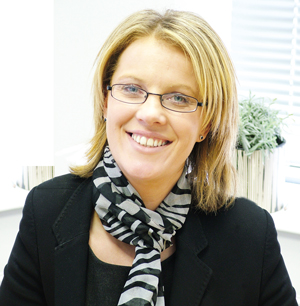 She added that the moratorium would create "a barrier to the efficient development and deployment of innovative, industry-led qualifications".
A number of awarding organisations complained to FE Week on March 30 about uncertainties caused by the SFA's decision to delay confirming whether hundreds of qualifications would be publicly-funded next academic year.
The SFA said at the time that it had been forced to split the process of notifying the sector about which qualifications would be exempted from the public funding axe due to a "high volume of submissions" from AOs making the case for continued funding.
It was originally supposed to confirm how many of all 779 submissions had been approved for funding on April 1, but awarding organisations were told to expect delays for hundreds of entry and level one, plus QCF English and maths submissions.
After learning of the latest SFA announcement on the moratorium, assistant chief executive of Association of Colleges Julian Gravatt said: "We have proposed that the SFA should find ways to decouple adult FE funding from qualifications to help simplify the funding process at a time when this particular budget is in freefall."
"There's not a lot of point in SFA increasing the number of qualifications approved for funding as there isn't any spare cash to fund them," he added.
Stewart Segal, chief executive of the Association of Employment and Learning Providers, said that his organisation supported "the need to simplify and stabilise the qualification approval process but that must not be at the expense of customer demand".
He added: "Following the announcement of the changes to qualification approval, it will be important that there are opportunities for awarding bodies and training providers to respond to employer and learner needs by developing new or adapting existing qualifications."