A Warwickshire college in financial dire straits has been bailed out by the Skills Funding Agency, and is now seeking a merger partner following the departure of its principal.
Stratford-Upon-Avon College was rated 'good' by Ofsted in March 2015, but ran into money problems this year after planned projects which were expected to bring in new funds came to a halt.
Chair of the corporation at Stratford-Upon-Avon College and former Confederation of British Industry boss, Lord Digby Jones (pictured above), spoke to FE Week about the fast-developing situation on Tuesday.
He said Lloyds Bank refused to provide temporary financial support to the struggling college, meaning it was forced to turn to the SFA for assistance.
The agency agreed to a bail out but insisted that as part of the arrangement the principal, Nicola Mannock, must leave her post, he added.
Former Warwicks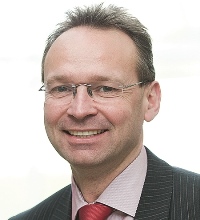 hire College deputy principal, Andrew Cropley (pictured left), has now taken up the role of interim principal and chief executive at the college, and Lord Jones confirmed that his appointment had been approved by the SFA.
"I have found the SFA amazingly helpful," he said.
"They did say they wished Nicola Mannock to resign and she has done so. She left our employment yesterday (February 27)."
He confirmed that this had been "a condition" of working with the SFA, but added that Ms Mannock had done "an awful lot for the college" in her time there.
In October 2015, the college marked the end of a 17-month long intervention by then FE Commissioner, Sir David Collins, which had been triggered when the SFA rated its finances as inadequate.
Sir David's recommendations to the college following his first visit in May 2014 suggested Ms Mannock would "benefit from being mentored by an experience principal".
Her appointment, without a competitive recruitment process, had led a number of governors to resign in protest, and was described at the time by the commissioner as "questionable".
Looking forward, Lord Jones said: "The only project on the horizon now is to put out a request for tenders for merger."
He admitted that while he plans to see the college through to recovery, he also intends to "step off the ship" once it reaches a "safe port".
He said that a merger would be implemented "as quickly as we can", ideally allowing the college to begin the 2017/18 academic year, "as a merged college with another entity".
Lord Jones added that the unions and the SFA would both be involved in the process, and an agreement had been made with the agency that "as a condition of any merger proposal, the college in Stratford will not be harmed in any way".
FE Week approached two local colleges about the situation at Stratford-upon-Avon College and both showed interest in future collaboration.
Stuart Laverick, principal at Heart of Worcestershire College said he was "sorry to hear" about the college's troubles.
"We're already working closely with Stratford-upon-Avon College and have collaborated in a number of areas.
"We will continue to support our partners and should there be an opportunity for closer working in the future of HoW College would look forward to exploring this further."
A spokesperson at Warwickshire College Group highlighted that it had proposed a merger with Stratford-Upon-Avon College during the Coventry and Warwickshire area review, but it had been dismissed at the time.
He said: "WCG has been merging with individual colleges across Warwickshire and Worcestershire since 1996, so we have an established model to embrace other colleges into the group structure.
"WCG would be pleased to work more closely with Stratford College to secure the long term future of FE in the area and to ensure."
The SFA was unable to comment on the record, other than to confirm what Lord Jones told FE Week.