Providers are being blocked from offering traineeships to 16- to 18-year-olds as the government drags its feet on a "market entry exercise" that was promised last October.
Sector leaders are warning that the issue, described as "barmy", will put the nail in the coffin of chancellor Rishi Sunak's target to triple the number of starts this year.
While recruitment of 19-to-24 traineeship learners is reportedly seeing a boost following an albeit delayed tender, the growth of 16 to 18s is faltering as no such exercise for this age group has been forthcoming.
The Education and Skills Funding Agency is understood to be relying mainly on colleges with 16-to-19 study programme contracts to ramp up delivery but is now conceding they will need to expand the independent training provider market to achieve significant growth.
A 16-to-18 "market entry exercise" was promised last year but it is still yet to get off the ground. The ESFA continues to tell FE Week that it will be launched in "due course".
Let Me Play Ltd, which won a £3 million contract to deliver 19-to-24 traineeships this year, is one provider pleading with the agency to give it the opportunity to deliver the pre-employment programme to 16 to 18s.
Its co-founder and director, Matthew Lord, said: "We work with 16- to 18-year-olds on NEET contracts in London. We are keen to develop pathways for young people to progress and enter the world of work – traineeships would be one of those options, along with our apprenticeship provision.
"It would make sense to be able to offer them the same opportunities as we can for the 19- to 24-year-olds."
The Association of Employment and Learning Providers claims there have been instances where providers have had to turn 16 to 18s away as a result of having no contract for this provision and no way of getting hold of one.
GTA England, a membership organisation for group training associations, also told FE Week several of its members want to expand into the 16-to-18 traineeship market to fill current vacancies.
Time is of the essence
Chief executive Mark Maudsley said: "Our challenge is market entry opportunities at 16 to 18 as we have many with vacancies that can't be filled. Opening access would enable those members without traineeship contracts to capitalise on their excellent links with employers and create life opportunities via traineeships to progress on to the apprenticeship programme.
"With the trebling of the traineeships target for starts, members remain very keen and able to respond, but time is of the essence."
There needs to be more than 43,000 traineeship starts between August 2020 and July 2021 to meet Sunak's tripling target, which was set in July 2020 as part of his plan for jobs.
Latest government data only spans the period August to January but shows a total of 8,800 starts.
Compared to the same period in 2019/20, starts for 19 to 24s went up 44 per cent, from 1,600 to 2,300, but starts for 16 to 18s dropped four per cent, from 6,800 to 6,500.
The sluggish take-up comes despite the government reforming the funding rules for traineeships in September, which included increasing the funding rate for 19 to 24s by 54 per cent, from £970 to £1,500, and opening them up to people who already hold a level 3 qualification.
Employer cash incentives of £1,000 for each traineeship learner they take on were also introduced.
A big chunk of the starts needed in the last half of 2020/21 – around 20,000 – are hoped to come from a £65 million tender for 19-to-24 traineeships.
The procurement was originally planned to get under way last summer but was beset with delays – an issue that FE Week understands personally annoyed Sunak, as it hindered his expansion plans.
Steve Latus, the ESFA's head of traineeships, spoke at last month's AELP conference and told delegates that growing 16-to-18 starts numbers was now his "big concern".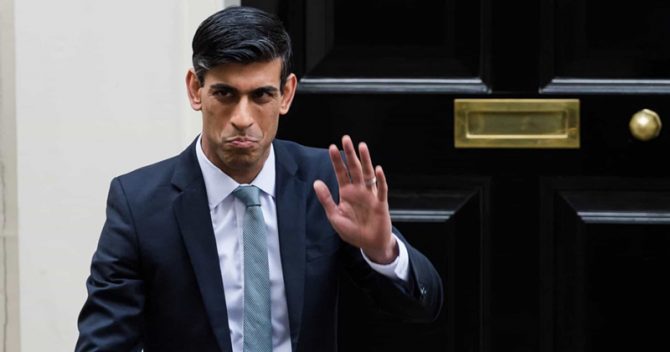 "In theory we have got enough capacity to deliver because we have the colleges. But actually, all the evidence says that we will need to grow the programme outside of just colleges.
"That is why we will be looking at coming out in the near future with an announcement about growing the 16-to-18 programme. I can't go any further than that today…but unless we grow the programme with more independent providers, we won't achieve the target."
Simon Ashworth, the AELP's chief policy officer, claimed his organisation is "seeing providers with demand for young people but they can't get hold of any funding to help them". He said opening up the market should a "no-brainer".
He told FE Week: "The ESFA is trying to go to colleges with study programme contracts which allows them to move into traineeships and encourage them to do more 16-to-18 traineeships. But they're not going to triple the numbers with that as a strategy.
"It seems barmy that you open up the 19-to-24 market, you've got providers with young people and good links to employers but nothing on 16 to 18. Unless they open up the market quickly, they're not going to hit the target on their backs."
Ashworth believes the ESFA should give providers that passed the 19-to-24 procurement automatic ability to deliver to 16-to-18 traineeships and then run a "mini market entry event for those that didn't bid".