Thirty-six teacher training organisations have joined the register of apprenticeship training providers during a secret application window, FE Week can reveal.
Employers and providers have been denied the opportunity to win a place on to RoATP ever since the third and most recent application window shut at the end of October, with results published in January.
The application process has since been put under review and will not officially reopen until September.
However, the Education and Skills Funding Agency allowed for an "extenuating circumstance" and opened the register solely for initial teacher training organisations between February 28 and March 9.
This follows a "disastrous" previous round which saw most applicants get rejected.
I can't see how apprenticeships are going to be successful as long as we are facing these kinds of unnecessary barriers
A spokesperson for the ESFA claimed that the special window was run to ensure there are enough accredited ITT providers in place to deliver the postgraduate teacher apprenticeship from September 2018.
It is likely to form part of the government's attempt to tackle the growing teacher recruitment crisis in schools.
A recent Department for Education forecast said the number of secondary school pupils is set to increase by 540,000 over the next seven years.
But the number of applicants for teacher-training courses as of January was 29 per cent lower than it was the same time last year.
Emma Hollis, executive director of the National Association of School-Based Teacher Trainers, insisted that while it is good that more ITTs have joined the register, this second window was forced on the government because of a calamitous first attempt.
The postgraduate teacher apprenticeship was only approved for delivery in October, at which point the ESFA started encouraging ITTs, particularly school-centred initial teacher training providers (SCITTs), to get on the register so they can deliver the standard from its launch date this September.
This round has been "disastrous", Ms Hollis explained, as the majority failed in their bids.
It is understood that around 60 applied but only 20 got a place.
In the build-up to this special round, the government offered webinars and training to ITTs on how to write their bids because the first time had been "such a train wreck".
But this second attempt didn't go as smoothly as hoped either.
Ms Hollis is aware of one unnamed Ofsted-rated 'outstanding' SCITT which failed in its first attempt due to inadequate answers to two questions in its bid.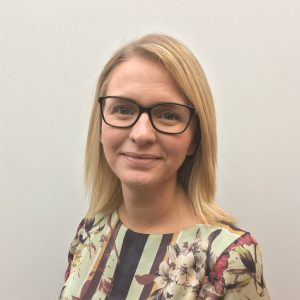 This provider worked with the Institute for Apprenticeships to improve and passed in the second round.
However, the SCITT still failed as a result of its answer to a safeguarding question which it had passed in the first round and hadn't made any changes to.
"You can't make it up," Ms Hollis said. "I can't see how apprenticeships are going to be successful as long as we are facing these kinds of unnecessary barriers."
Thirty-six ITTs have now been added to RoATP following this exclusive window – bringing the number of organisations on the list to 2,623.
Those who were successful in this round told FE Week of their delight in getting on the register.
"We hope that the apprenticeship route will complement our successful Schools Direct and SCITT programmes and enable us to support more entrants into teaching," said Heath Monk, the executive director of the Schools of King Edward VI in Birmingham.
The Kemnal Academies Trust said it was particularly excited to be able to offer the graduate teacher apprenticeship as another route into teaching, "which means that our schools will have more opportunities to successfully recruit outstanding early career teachers".
Other employers and providers wanting to join the register will have to wait until September to apply, as confirmed by Rory Kennedy, the Department for Education's director of apprenticeships, at FE Week's Annual Apprenticeship Conference in March.
He said the review of RoATP is not expected to be completed until the summer, despite it starting in November.
The 36 ITT provider's added to RoATP 
Goldsmiths' College
Kirklees Metropolitan Council
Somerset County Council
Suffolk County Council
Thomas Telford School
University of York
University of Sussex
Sirius Academy West
Crispin School Academy
Runwell Community Primary School
Dove House School
Colchester County High School for Girls
Handsworth Wood Girls' Academy
Merseyside, Cheshire & Greater Manchester Teacher Training Consortium
Holy Family Catholic Primary School
Oakthorpe Primary School
Bright Futures Educational Trust
The White Horse Federation
The Kemnal Academies Trust
North East Learning Trust
Henry Maynard Primary School
GLF Schools
South Farnham Educational Trust
Harris Federation
The Bourton Meadow Education Trust
Bedfordshire Schools Trust Limited
The Cam Academy Trust
The Gorse Academies Trust
Landau Forte Charitable Trust
East Midlands Education Trust
Teach Poole
Xavier Catholic Education Trust
Inspiring Futures Through Learning
The Sigma Trust
King Edward VI Academy Trust Birmingham
West Exe School