The flagship national college for HS2 has been officially closed by ministers after facing insolvency, and relaunched as a subsidiary of a university.
The National College for Advanced Transport and Infrastructure (NCATI), which has campuses in Birmingham and Doncaster, today announced its FE corporation dissolved on 29 April.
It has now been reformed as a new institution, part of the University of Birmingham.
NCATI is the second of England's five national colleges to dissolve since their launch in 2016.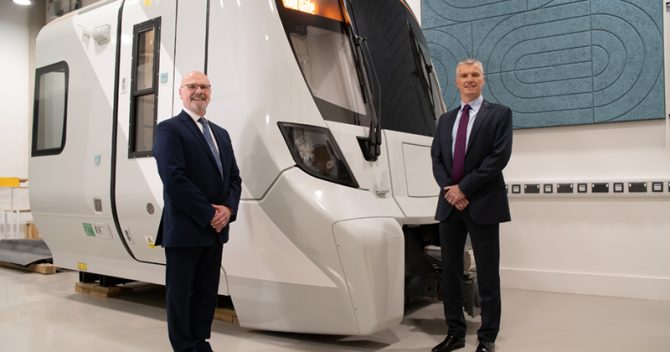 A new principal, Ian Fitzpatrick, has been appointed after Sue Dare took charge on an interim basis in March 2020. He said he is "extremely proud to be joining NCATI and to have the opportunity to work with a great team on its next phase.
"I am looking forward to continuing to build the reputation of the college so that it is the focal point for skills development in the sector; as well as creating and delivering an innovative high-quality provision that is ambitious and inclusive."
The college said it is now also back on the register of apprenticeship training providers, meaning it can start recruiting apprentices again, after losing its place following an 'inadequate' Ofsted report last year.
It will be starting new apprentices "in the coming months," the university promised.
'Fantastic to have agreed partnership,' says minister
This announcement follows a public consultation on the proposals, and has been signed off by the Department for Education.
Apprenticeship and skills minister Gillian Keegan said it was "fantastic to have agreed a new partnership between the University of Birmingham and the National College for Advanced Transport and Infrastructure".
NCATI, formerly known as the National College for High Speed Rail, has close links with HS2 Ltd, which is building England's new high-speed rail link: Its former chair Alison Munro was formerly chief executive of HS2 Ltd, and former principal Clair Mowbray also worked on the HS2 project.
HS2 Ltd's head of skills Kate Myers said the new national college "will play a crucial role in upskilling students".
"We look forward to working collaboratively with NCATI to ensure HS2 fulfils its aim of leaving a lasting legacy in skills and engineering in the UK."
National college had faced 'potential insolvency'
The college took £4.55 million from the Department for Education to sign off its 2017-18 accounts and was placed in formal intervention in December 2019.
The FE Commissioner revealed in a report published in February 2020 how NCATI's board had been advised on how to operate while facing a "potential insolvency" and that "radical change" was "urgently required".
The report also found NCATI needed a commitment of 12 months of continued emergency funding for the board to sign off their 2018-19 financial statements as a going concern.
Following the publication of the report, NCATI was placed into supervised status by the DfE and a structure and prospects appraisal started to look for partners for the college.
The college has been receiving "minimum funding based on need to protect and maintain learner provision" in the run-up to the college transferring to the university, according to its 2019-20 accounts. Both institutions have declined to reveal how much funding was provided for this purpose.
NCATI was kicked off RoATP after an Ofsted inspection in November 2019 rated the college as 'inadequate' both overall and for its apprenticeship provision.
FE Week exclusively revealed in February 2020 how NCATI had taken Ofsted to court over the report, blowing £73,000 on the legal challenge which it eventually abandoned.
The college cited being removed from RoATP as one of the reasons "it has been unable to secure the growth in income that it needed to be sustainable".
The bailouts and interventions marked a dramatic fall from grace for the college, which was opened by then-education secretary Justine Greening in 2017.
NCATI now follows in the footsteps of the National College for Creative Industries, which dissolved and reset itself as a limited company which licensed its provision to Access Creative College and South Essex College.