The government has finally revealed details of the first phase of the national retraining scheme, with the launch of a new digital service that will act as a course and job directory.
Initially heavily restricted to only include people from the Liverpool City Region, adults will be invited to test the system if they are aged 24 or over, do not hold a degree and earn "low and medium wages".
A private beta website, called Get Help to Retrain – similar to Hotcourses – has gone live today and will aim to help eligible adults identify their existing skills before signposting them with local English and maths functional skills courses and job opportunities.
This is big and complex challenge, which is why we are starting small
Once the trial and service has been fully evaluated, it will be scaled up and rolled out nationally by early 2020.
It is the first real detail of the long-awaited scheme, which was first promised in June 2017 as a manifesto commitment and has been backed with an initial £100 million by the Treasury.
But the government is still unable to say what it will look like at steady state – with education secretary Damian Hinds today admitting the Department for Education will be "learning as we go".
A DfE spokesperson said Get Help to Retrain is the first of a "series of products" that are being developed and tested in parallel, before being released at different times to make up the full national retraining scheme.
Skills minister Anne Milton spoke to FE Week ahead of Get Help to Retrain's launch, and said the department is "starting in a very small way because the most important thing is to build up user feedback as we go".
"What we need to do is get something up, find out how useful people find it and find out what more they want," she added.
The DfE said it has worked closely with Liverpool City Region to devise a list of eligible colleges and other training providers who will participate in the Get help to Retrain trial.
Initially, users will be "signposted to functional skills courses", funded by the adult education budget, and "delivered by these providers through National Career Service advisors".
The aim is to integrate the National Careers Service course directory into the service in the future.
To identify existing abilities of adults, Get Help to Retrain will "contain high quality job profiles that help people understand their skills from the jobs they currently do and identify related potential new jobs they could move into".
When the complete national retraining scheme is in place, the DfE expects it to offer a mix of functional skills provision, online learning, tailored advice and guidance, and on-the-job technical retraining "similar to the delivery approach of the apprenticeship programme".
The service will "support people from the moment they decide to consider retraining, until the moment they have secured a better job".
Milton told FE Week that users will stay in their existing job while they retrain, and the new digital service trial will find out what flexibilities are needed to ensure this is practical.
"It is exactly that sort of issue that we need to find out more about," she said.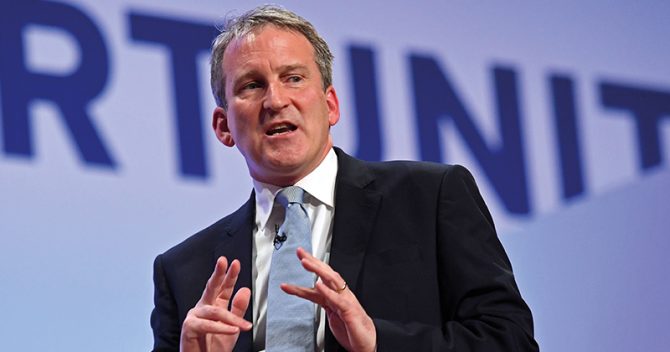 "Anybody who is retraining is probably going to have to do it alongside their existing job. So, how do we make sure that is training that people can fit around busy lives? They might be a single parent, have child care responsibilities or looking after an elderly adult."
She continued: "You can't just offer online training. There needs to be more than that but at times that people can do it. Maybe online with some mentoring support, maybe online with some ed-tech support, but that is exactly why we're launching this in a very small way.
"What we need to find out in these early stages are the flexibilities that providers and adults need."
Hinds said the scheme will be "pivotal in helping adults across the country whose jobs are at risk of changing to gain new skills and get on the path to a new, more rewarding career".
The scheme is led and overseen by the National Retraining Partnership – which includes government, the Confederation of British Industry and the Trades Union Congress.
Iain Murray, senior policy offer at the TUC, told the education select committee in January that the scheme could cost "billions" to run when it is at steady state.