The highest paid college principals and chief executives in 2019/20 have been revealed by the Education and Skills Funding Agency today.
Sitting at the top of the list, published within the agency's annual college accounts spreadsheet, is New City College boss Gerry McDonald who earned a basic salary of £235,000 in 2019/20.
Following in second was Weston College principal Paul Phillips who took home £222,000, and in third was LTE Group chief executive John Thornhill who wasd paid £214,000.
There were six college leaders in total who were paid a basic salary of £200,000 or more last year.
FE Week has excluded colleges that were led by multiple principals or chief executives in either year.
England's top 10 highest paid college leaders in 2019/20 were as follows: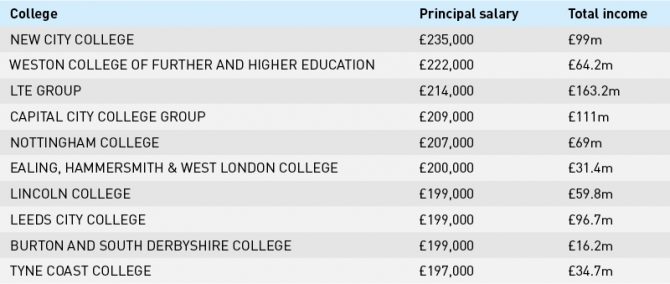 [CORRECTION: Since this article was published a number of colleges have contacted FE Week to say that the ESFA's data for basic salary has included pension contributions in some cases. FE Week has amended the table to reflect this.]