The proposals in the running for the second wave of the government's flagship Institutes of Technology have been revealed.
There are 13 bids going into the final stage for the £120 million of funding announced by education secretary Gavin Williamson at the Conservative Party conference two years ago. They will be whittled down to eight winners later this year.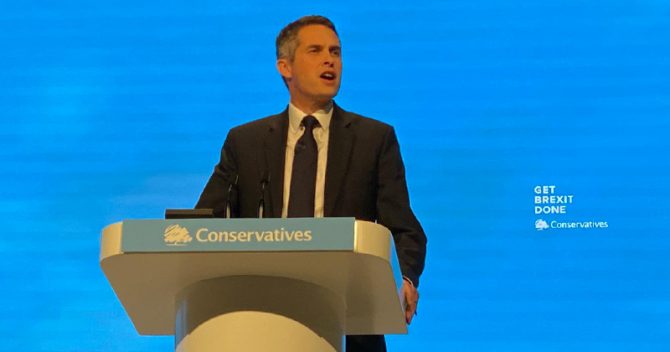 The first wave of 12 institutes were given the go-ahead in 2019.
This second wave, which opened for applications last October, is intended to help the network of institutes "achieve nationwide coverage across all regions".
This pledge was later confirmed in the Skills for Jobs white paper, which promised to "expand our flagship Institutes of Technology programme to every part of the country by the end of this Parliament".
Institutes of technology are collaborations between colleges and universities, intended to deliver higher technical training in science, technology, engineering and maths subjects.
In April 2019, the Department for Education announced it was looking into tendering for more institutes than the initial 12 after FE Week found there were none in the north-west and the east of England.
Bids in this second wave include proposals for IoTs led by the north-west-based Blackpool and The Fylde College, and by the University of Suffolk in the east.
The £120 million up for grabs will fund capital projects to create the institutes.
A total of 15 bids were received in stage 1 of the process. Of those, 13 applicants have been invited to progress to stage 2 which will "test the viability, feasibility and deliverability of proposals in more detail".
Here is a list of the 13 bids, their lead sponsors, higher education partners, and sector specialisms:
Lead Applicant of IoT proposal

FE Core Partners

HE Core Partners

Sector Specialism

Blackpool and The Fylde College

Burnley College

Lancaster and Morecambe College

Nelson and Colne College

Preston's College

Runshaw College

Edge Hill University

Lancaster University

University of Central Lancashire

Digital

Engineering

Health and Life Sciences

Manufacturing

Infrastructure (Built Environment, Energy and Transport)

Cheshire College South and West

Macclesfield College

Reaseheath College

Warrington and Vale Royal College

University of Chester

Agritech/Precision Agriculture

Digital

Engineering

Health and Life Sciences

Infrastructure (Built Environment, Energy and Transport)

Manufacturing

Chichester College Group

Crawley College

Brinsbury College

Haywards Heath College

North East Surrey College of Technology (NESCOT)

Worthing College

University of Brighton

University of Sussex

Construction

Engineering and Manufacturing Technologies

Information & Communication Technologies

DN Colleges Group

Barnsley College

Doncaster College (DN Colleges Group)

Sheffield Hallam University

The University of Sheffield, Advanced Manufacturing Research Centre Training Centre (AMRCTC)

Construction

Engineering and Manufacturing

Digital

Healthcare Sciences

Furness College

Furness College

Kendal College

Lakes College

University of Cumbria

Engineering and Manufacturing Technologies

Health, Public Service and Care

Information and Communication Technology

Newcastle and Stafford Colleges Group

Axia Solutions Ltd

Burton and South Derbyshire College

Newcastle & Stafford Colleges Group

Keele University

Construction, Planning and the Built Environment

Engineering and Manufacturing Technologies

Information & Communication Technologies

Solent University

Brockenhurst College

Eastleigh College

Fareham College

Havant and South Downs College

Isle of Wight College

University of Portsmouth

Engineering and Manufacturing Technologies

Information and Communication Technology

Science and Mathematics

South Essex College

Chelmsford College

East Sussex College

Harlow College

Mid Kent College

Plumpton College

Anglia Ruskin University

University of East Anglia

Agriculture, Horticulture and Animal Care

Construction, Planning & the Built Environment

Engineering and Manufacturing Technologies

Health, Public Service and Care

Information & Communication Technology

Retail and Commercial Enterprise

University of Derby

Derby College

Loughborough College

Loughborough University

Digital

Engineering

Infrastructure

Manufacturing

University of Hertfordshire

North Hertfordshire College

West Herts College

The Royal Veterinary College

Digital

Infrastructure (Built Environment)

Life Sciences

University of Leicester

Leicester College

SMB Group – Stephenson Melton Brooksby College

De Montfort University

Engineering and Manufacturing Technologies

Information and Communication Technology

Science and Mathematics

University of Salford

Ada, the National College for Digital Skills

Bury College

Tameside College

Wigan and Leigh College

 

Construction, Planning and the Built Environment

Engineering and Manufacturing Technologies

Health, Public Service and Care

Information and Communication technology

University of Suffolk

East Coast College

The College of West Anglia

Norwich University of the Arts

Agriculture, Environment and Animal Care

Construction

Creative and Design

Digital

Engineering and Manufacturing

Health and Science

Transport and Logistics