Thirty-one local authorities have been selected by ministers to pilot key SEND reforms through a £70 million "change programme".
The Department for Education has also confirmed seven new special free schools, which will open in areas with SEND budget black holes, bringing the total number of new special free schools nationwide up to 41 amid a critical shortage of special school places.
The seven extra schools – totalling over 1,000 places – have been approved through the "safety valve" route, a £1 billion programme where councils make sweeping changes in exchange for government bailouts to plug high needs deficits. 
Selected local authorities will create local area inclusion plans and help inform the development of new national standards, key planks of the government's SEND reform agenda.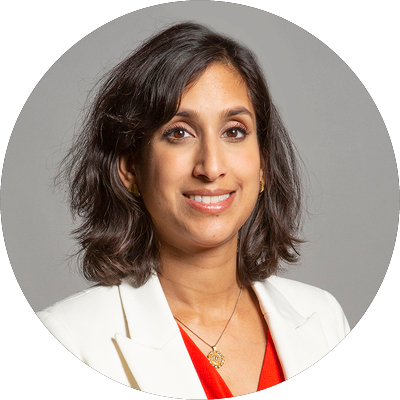 One of the few post-16 policies in the SEND plan was an £18 million pledge to double the number of supported internships to 5,000 by 2025.
Writing for FE Week, families minister Claire Coutinho said the DfE will be "rolling out a pilot from autumn to test supported internships with young people with SEND who do not have EHC plans, so even more can benefit from this opportunity."
Pilot councils to 'work closely' with families and young people
Most regions will have one lead council working in partnership with up to three neighbouring councils. The exceptions are the south west and the east midlands where each selected council will be joint leaders.
These local partnerships, known as change programme partnerships, will "work closely" with families and young people to "ensure they are involved in the teaching, learning and development" of the reforms.
They will "bring together education and health services" to develop new inclusion plans.
The DfE said an example would be "making sure a child with special educational needs who is behind in reading is quickly assessed and given the right support."
"This addresses feedback from families that the current system is often fragmented with agencies not working together."
Reforms to the SEND system were criticised earlier this year by FE and post-16 specialist colleges for not addressing issues that were particularly prevalent in post-16 settings, such as access to capital funding and specialist staff.
Specialist college body Natspec told FE Week it has joined forces with the Association of Colleges (AoC) to offer "16-25 focused support" to the DfE and/or change programme partnerships directly.
The offers include data sources and report suggestions to support 16-25 planning as well as suggested strategic objectives and actions. Both organisations are also encouraging partnerships to "fully engage" with FE partners locally and have at least one strategic objective focused on 16-25-year-olds or post-school provision.
Partnerships will receive "extensive hands-on support and expertise" from the DfE's delivery partner, a consortium called Reaching Excellence and Ambition for All Children (REACh).
PA Consulting will lead the consortium, which includes consultancy IMPOWER, the Council for Disabled Children (CDC) and Olive Academies.
The delivery partner role could be worth up to £9.8 million, according to previous contract documents.
More schools for cash-strapped areas
The government announced 33 new special schools in March, as well as a new special free school in Bury as part of the safety valve programme.
Today Norfolk, Kent and Cambridgeshire have been granted two new schools each while Merton has one.
It means that 18 of the 41 new schools will open in areas with "safety valve" deals. A further 21 schools are in areas under the lower tier of government intervention, called the delivering better value in SEND programme.
These schools are on top of a further 49 already in the pipeline.
The DfE say once all are complete, it will almost double the number of special free school places available across the country – from around 8,500 to 19,000.
However, these schools can take years to open, as FE Week's sister publication Schools Week revealed last year.
The schools are funded through the £2.6 billion high needs capital funding, allocated in the 2021 spending review.
The deadline to run one of the 33 schools closes next week while organisations will have until November 3 to apply for the seven new latest schools.
The SEND change programme partnerships (lead councils are in bold):
East Midlands: Leicester, Leicestershire, Rutland
East of England: Bedford, Central Bedfordshire, Luton
London: Barnet, Camden, Enfield, Islington
North East: Hartlepool, Durham, Gateshead, Stockton on Tees
North West: Manchester, Oldham, Rochdale, Trafford 
South East: Portsmouth, Brighton, East Sussex, West Sussex
South West: Gloucestershire, Swindon 
West Midlands: Telford and Wrekin, Herefordshire, Shropshire
Yorkshire and Humber: Wakefield, Bradford, Calderdale, Leeds
The seven new SEND schools
Merton, 120 place all-through in Morden
Norfolk, 170 place all-through in Great Yarmouth
Norfolk, 100 place all-through in Down Market
Kent, 250 place all-through in Swanley
Kent, 120 place all-through in Whitstable
Cambridgeshire, 210 place all-through in Fenland
Cambridgeshire, 60 place secondary in Gamlingay