The government's commission on racial disparities has called for a new apprenticeship recruitment campaign "highly-targeted" at young people "facing discrimination or disadvantage".
A report published today by the commission claimed ethnic minority families have a mixture of "ignorance and prejudice" about apprenticeships.
That contrasts with white families, who show "a mixture of stronger traditions of understanding and respecting the apprenticeship system".
'Evident' race and age disparities in apprenticeships
In their report, the commissioners expressed concern about "evident disparities in the take-up of apprenticeships across age and ethnicity".
They analysed data which showed young ethnic minority people "are under-represented in the apprenticeship system, including both school leavers and those who take up apprenticeships in their early 20s".
The commission adds that in London, before the levy was introduced in 2017, those from the black ethnic group were "well represented in apprenticeships overall – however, they were also more likely to be clustered in lower level and lower paid apprenticeships".
It quotes a survey by Youth Employment UK which earlier this year found that 33 per cent of black respondents had never had apprenticeships discussed with them, compared with 13 per cent of white respondents.
Exclusive analysis published by FE Week in October found that ethnic minority 16- to 18-year-old apprentices made up just 7.7 per cent of starts in the first three-quarters of 2019/20, a finding that sector leaders branded it a "national disgrace".
The race commission, which was ordered by prime minister Boris Johnson and has been chaired by former schoolteacher Tony Sewell, recommends a new recruitment campaign to tackle this issue.
'Highly targeted' recruitment campaign for young apprentices
Its report says the campaign should be designed partly by the Department for Education and the Department for Work and Pensions and delivered through colleges, Jobcentre Plus, and school career hubs.
It would use role models, employer testimonies, and data on potential earnings and progression, and would explore the factors which influence a young person's career choices.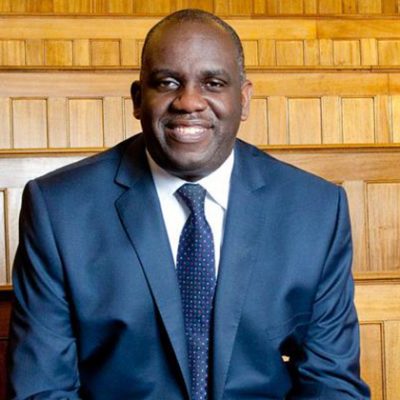 This includes parental engagement, peer influence, access to information, and employer links to students.
The campaign, the commission recommends, would be split into a pilot phase in "left behind" areas of England.
Followed by a national roll-out with a "well-evidenced, highly targeted" campaign, focused on getting young people into jobs in "growth sectors" as part of an apprenticeship.
There should also be "rewards" for providers for "successfully achieving this".
DfE working to make role models 'visible' in campaigns
FE Week has reported over a number of years on the problems around, and the government's efforts to rectify, the poor representation by ethnic minorities in apprenticeships.
The Department for Education's public attempts to redress low ethnic minority take-up goes back to when Justine Greening was education secretary under Theresa May.
Greening was accused of being "all talk" after telling the Education Select Committee the government had a "big focus" on encouraging "a higher proportion of BAME [black, Asian and minority ethnic] young people going into apprenticeships".
This was after FE Week found at the time just eight per cent of England's young apprentices were BAME.
Since then, the DfE says it has "ensured that young BAME role models are visible in campaigns such as 'Fire It Up', and that we are hearing the voices of young apprentices (including BAME) through apprentice networks such as the Young Apprentice Ambassador Network, and the Apprentice Panel".
And last month, the government has appointed former college lecturer and Grimsby MP Lia Nici as chair of the Apprenticeship Diversity Champions Network.
The Department for Education and Government Equalities Office, which is leading on the report, was approached for comment.