Prime Minister David Cameron has lost his apprenticeships adviser Richard Harrington, who is stepping down from the role to become Syrian Refugees Minister.
Mr Cameron made the announcement this morning following his visit to a refugee camp in Lebanon. As Refugees Minister Mr Harrington will be responsible for coordinating and delivering the government's response to the current refugee crisis, including the resettlement of up to 20,000 Syrian refugees in the UK.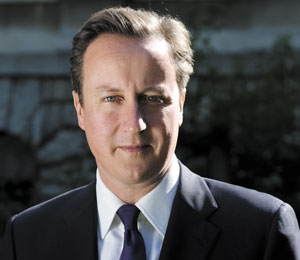 Mr Harrington, who has been MP for Watford since 2010, was appointed apprenticeships adviser to Mr Cameron in June 2015 with the remit to help the government deliver its General Election pledge to create 3m new apprenticeships over the next five years.
He was made joint chair, along with National Apprenticeship Ambassadors Network (NAAN) chair David Meller, of the Apprenticeship Delivery Board (ADB).
However, a Downing Street spokesperson told FE Week that Mr Harrington had relinquished the role to focus on his refugees post. The spokesperson said that a successor to Mr Harrington has not yet been appointed.
Speaking to the Watford Observer at the time of his appointment, Mr Harrington said: "The Prime Minister knows delivering more apprenticeships is a real passion of mine. They not only give young people a real opportunity in life, the chance to gain a qualification, learn real skills and earn money at the same time — but they have also consistently proven their worth to businesses."
In his three months as apprenticeships' adviser, Mr Harrington, among other duties, met apprentices on a tour of Carillion Construction Limited and also attended a celebration event (pictured above, main) to honour the 40 young people – 25 of whom were current or former apprentices – who competed as part of TeamUK at WorldSkills São Paolo 2015, as reported by FE Week.
During his first term as MP for Watford, Mr Harrington set up Watford Apprenticeship programme which claims to have created 3,000 new apprenticeships in the area.
Mr Harrington has not yet commented on his move. An announcement on the new PM apprenticeships adviser is expected shortly.