Labour will have to appoint a fifth Shadow Minister for Young People in the space of two-and-a-half years after John Woodcock stood down following the election of Jeremy Corbyn as party leader.
A spokesperson for the MP for Barrow and Furness, in Cumbria, told FE Week this morning that "he is not staying on as Shadow Minister for Young People. He will be a back bencher", but declined to comment on why he has returned to the back benches.
Mr Woodcock (pictured above) was only handed the brief in May, and featured in an FE Week profile article a fortnight ago.
Labour declined to comment this morning on who his successor would be or when the appointment was likely.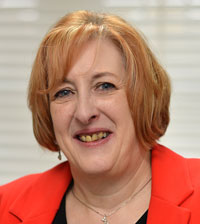 The father-of-two took over from Yvonne Fovargue (pictured right), after she became Shadow Veterans Minister having had the education role for just seven months.
She had gained the brief from Rushanara Ali (pictured below left),  who resigned after refusing to support her party's stance on military action in Iraq following a year in the post.
Ms Ali took over from Tristram Hunt, who had only been in the past for six months from April 2013 before he was promoted to Shadow Education Secretary.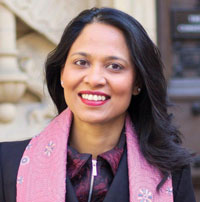 Mr Woodcock backed Blairite candidate Liz Kendall in the Labour leadership contest, but congratulated Jeremy Corbyn yesterday for his victory announced on Saturday (September 12).
He tweeted: "Congrats on such an emphatic win. Commiserations to Liz, am proud of the way she and her supporters have held their head high."
However, Mr Woodcock reportedly told the North West Evening Mail this morning that his "differences" on "issues like the European Union and leaving Nato, as well as on deterrent renewal" were too great with Mr Corbyn, who last month outlined his plans for FE in an exclusive article for FE Week, to serve in the new shadow team.
During his short time as Shadow Minister for Young People, Mr Woodcock was responsible for opposition policy on 14 to 19 apprenticeships, vocational education, youth services and careers advice in former Shadow Education Secretary Tristram Hunt's team, who has now been replaced by Lucy Powell.
Mr Hunt's predecessor as Shadow Minister for Young People was Karen Buck, who held the post from October 2011 to April 2013, the longest period that anyone spent in the post since Labour first entered opposition.
Iain Wright, who has been chair of the Business, Innovation and Skills Select Committee since June, was Labour's first holder of the post, from October 2010 to October 2011, after Ed Miliband was elected leader the previous month.
Labour is yet to comment on whether Liam Byrne will retain the Shadow Skills Minister brief, or whether the post might be merged with the Shadow Minister for Young People to fully mirror the brief of Skills Minister Nick Boles.
However, it confirmed former Pensions and Ageing Society Minister Angela Eagle as the new Shadow Business Secretary, after her predecessor Chuka Umunna said that he would not serve under Mr Corbyn.
Holders of the Shadow Minister for Young People brief (or equivalent) since October 2010:
John Woodcock — May to September 2015
Yvonne Fovargue — October 2014 to March 2015
Rushanara Ali — October 2013 to September 2014
Tristram Hunt — April 2013 to October 2013
Karen Buck — October 2011 to April 2013
Iain Wright — October 2010 to October 2011