An "East End boy" with a passion for politics and a flair for all things FE, it's hard to find a job Peter Pendle hasn't done.
From admin roles with British Rail to college vice principal via a seat on one council and policy roles at others, the Association of Teachers and Lecturers (ATL) deputy general secretary is happy to share his experiences, both in and out of the FE sector.
A self-professed product of the FE system, Pendle, now 56 and a great-grandfather, was born in West Ham, he reveals as we sit down at the union's smart offices near Charing Cross.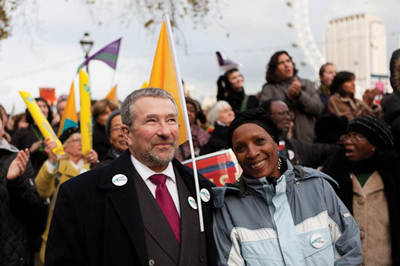 He grew up in Southend, Essex, where he opted to learn on the job with British Rail after leaving his comprehensive education.
But it all could have been very different had the political views of his staunch Labour-supporting parents been different.
"Southend still had a grammar school system at the time," he says, "and it wasn't until 30 years later that I found out that I had passed my 11+ but because of their political views, I didn't have the choice of going to the grammar school.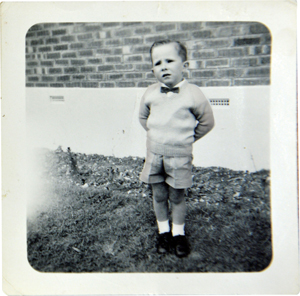 "Now, in retrospect, that probably worked out quite well for me because in the secondary mods, I performed very well, whereas I reckon if I had gone to grammar school I would have struggled.
"My parents were both active within the Labour Party, my dad was a councillor and I was very active at a very young age, so I joined the Party at 15, I was a young socialist member, in our school we had a school election as well, and I was the Labour candidate in that, so politically active from quite an early age."
On-the-job training proved the right path for Pendle. He completed a BTec in public administration at East Ham College followed by a diploma in industrial relations and trade union studies at Middlesex Polytechnic. He also has a Master's Degree from the Open University.
Year after year this sector gets screwed in terms of funding
But it wasn't just vocational education which Pendle seemingly had a knack for. He was 24 years old when he was elected to Newham Council in 1980. He served as chairman of the continuing education committee and as a governor of East Ham and West Ham colleges.
Having run a Trades Union Congress (TUC) centre for the unemployed in London and held roles at Brent Council, Pendle became chief admin officer of Greenhill College in Harrow in 1990, and rose to become vice principal.
Like many professionals who worked in the sector at the time of college incorporation, Pendle has an astute insight into changes to the college and FE system in the past two decades.
"It's difficult to say whether it's better or worse," Pendle says. "It's different.
"It's certainly better for the learner, in a lot of respects. Delivery of teaching and learning is better now, for those that teaching and learning is still delivered to. If you compare what's done now to what was done in the 1990s in terms of adult continuing education, so much of it has just gone because the funding has gone — that's got to be a bad start.
"All of the continued paring away at things like English for second language speakers, and so forth, whole swathes of that has just disappeared, so that's got to be bad.
As a leader and manager you need to make difficult decisions
"In terms of a lot of the other provision, particularly for full-time 16 to 18, full-time 19-year-olds, a lot of that is much better, in terms of retention, achievement, progression. Huge steps have been made there. One of the problems has always been that you can't just take things in isolation, so year after year this sector gets screwed in terms of funding."
After six years at Greenhill, Pendle became director of resources and company secretary for what was then the committee of vice chancellors and principals of the universities of the United Kingdom, now Universities UK, renamed for brevity's sake by Pendle himself. This was followed by a stint working for the Association of College Management.
As well as the deputy job at the ATL, Pendle now also holds the role of chief executive at AMiE, the union's leadership arm. But he claims to have no conflicts about representing college leaders, who are often the ones making the decisions which affect lower-level union members.
He says: "As a trade unionist, among other things, I think what we want is to have good employers.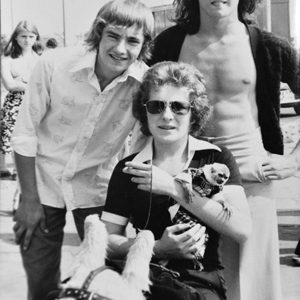 "One of the reasons ATL wants leaders and managers in membership is not just so we get the subscriptions, but because part of them being a member means that we can get the message over to them in terms of good leadership and management, and best practice, and all of those sorts of things.
"So actually the two are quite important, and where you see it work best in FE is in colleges where the principal and members of the senior management team are in AMiE and the college has big AMiE and ATL membership — that's almost a perfect world.
"As a leader and manager you need to make difficult decisions, and that's what you paid for, and good leaders and managers make those difficult decisions — what they do is they do it in a professional way — they do it as they should."
Pendle confesses to being an "East End boy" at heart, and said his last move to Epping, where he now lives with his wife Leela, was the furthest out of London he would ever consider moving.
His youthful love affair with the Labour Party has now been reduced to basic membership and the occasional leaflet through the door, and Pendle admits that a lot has changed since his days of party political activism.
"It is very different," he says. "You can see at a local level with elected mayors or cabinet or whatever, the level of involvement that backbench councillors had is much reduced. But they handle huge businesses now, they're billion pound organisations.
"I think one of the big changes, particularly with the Labour Party, but all political parties I think, there has been a move away to what I would call professional politicians.
"When I was involved in the Labour Party, what you would do is you would become active locally, you would go on the council and be a councillor, then you might be a leading councillor and then you might aspire to be an MP or something like that, or you would get involved in the trade unions.
"In the Tory party, you would run a business or an organisation or something like that. But more and more, what you get is professional politicians, so they go to university, they do a politics degree, they will do an internship, and then they will become a special adviser, and then they get elected to Parliament.
"I think across all the parties, that's the reality now — and I think that's a shame, because there are a lot of people who have run things, been involved in communities, who don't do it anymore."