From a difficult start at school to the top of a group of three colleges and two University Technical Colleges (UTCs), the rise of Sally Dicketts has been nothing if not hard-earned.
The Manchester-born and Cardiff-raised 59-year-old has enjoyed a long and varied teaching career in both schools and colleges despite having been written off as "slow" before she was diagnosed with dyslexia.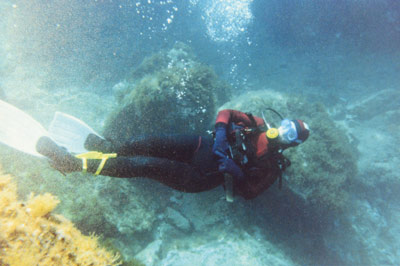 But teaching was always on Dicketts's mind and the achievement of a childhood goal is evidenced by her chief executive role at Activate Learning — the grouping of Banbury and Bicester College, City of Oxford College, Reading College, two University Technical Colleges in Oxfordshire and Reading and a marketing consultancy — and her chair's post of the Women's Leadership Network.
"I always wanted to be a teacher, because I thought that the education I had got was just so demeaning, and made you feel so stupid," mum-of-one Dicketts tells me as we sit down in her spacious office at Reading College.
I'm friendly and chatty, and that often wasn't seen as gravitas
"When I did my 11+, I didn't actually answer any question because I felt so sick, and I was put in a remedial stream in my secondary school because they assumed that I clearly had major learning difficulties.
"I had a very feisty mum who came to the school and said there was no way her daughter needed to be in a special needs stream, and after two months of being in that stream, I was moved up.
"I remember my first day in secondary school. I was in uniform, I had a leather satchel, and I had all my pens because I could write, and I remember my fellow pupils were — not horribly, it was just fascination — they emptied out the whole of my satchel and all played with my pens because none of them had ever seen such interesting implements before."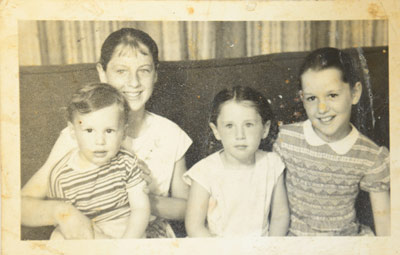 In spite of dyslexia, Dicketts did well at school, but was banned by one teacher from taking the maths A-level she wanted. But it wasn't until her first days at Redland Teacher Training College, in Bristol, that Dicketts realised it was something completely different that was holding her back.
She says: "When I got to college, particularly in economics, it was the first time anybody discovered I had a brain and was lazy, and that came as a shock to the system, so the first assignment I did I had sent back, and was told to rewrite it.
"And I said, 'You don't understand – I've got problems.' And I remember the tutor saying to me, 'No – you just have to work harder.' It was the first time anybody had ever said that to me."
After graduating from Redland College in 1977, Dicketts took a job at Tredegar Park High School, in Newport, teaching economics. She stayed for two years before moving to Mount Carmel Girls School in London because her then-husband Stephen Morgan had a business in the capital.
Within two years, she had been put in charge of the fifth form, careers and business studies and began to think about her own future in the early 1980s.
For every training provider that has scammed the system, we don't look at the 500 that haven't
Initially passed up for the head of economics and business job at the newly-formed Islington Sixth Form Centre, Dicketts moved to Hackney College in 1984 and began a connection with the FE sector which remains to this day.
"I absolutely adored it," she says. "I'm very into curriculum design and development, and designing something for your students, which you could do in FE in those days, which you can't do now."
After teaching in schools where the majority of the pupils were white, Hackney College proved a culture shock for Dicketts, who remembers the adjustments she had to make in her own understanding.
"At Hackney College it was 90 per cent black students — so for the student population, they were pretty secure. If you were white you were unusual — but of course the majority of staff were white.
"And it was a huge cross-section, so when I was there in the 80s it was a huge African population, not Afro-Caribbean.
"I can remember a student was failing and he offered to buy my a Mercedes if I passed, and to this day I don't know whether that was a serious offer, but I can remember being really shocked.
"There were quite a lot of different cultural aspects. There were, even then, knifings, drugs, but it tended to be peripheral to the college. A lot of the students wanted to learn and were hugely positive. They were delightful.
"I had some amazing students who went on and did amazing things, but we had a lot of money to be able to do lots of extra-curricular activities and support, which there is just no way now that you could do. So, although there was a lot of deprivation, there was a lot of money to help mitigate that deprivation."
In 1988, after initially being overlooked for a head of department job at Hackney, Dicketts was encouraged by several colleagues to apply for a job at Milton Keynes College. One of those colleagues was Lynne Sedgmore, now executive director of the 157 Group, who kindly dropped off her application for her.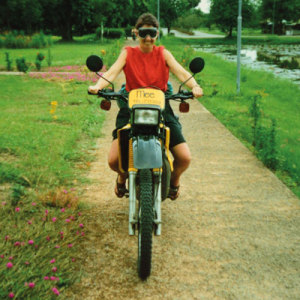 Dicketts initially struggles with my question about whether she thinks her gender ever held her back in her career — an issue often considered within her WLN role — given the number of times she was overlooked for management roles.
"It's always a really difficult question, isn't it," she says. "I think, because I was very friendly, often I wasn't taken up.
"I'm friendly and chatty, and that often wasn't seen as gravitas. And maybe if I'd then got an Oxbridge education, I could overcome my lack of gravitas. So I don't know if it was gender, but certainly I think it was personality."
But Dicketts was to become assistant principal at Milton Keynes, then vice-principal, and in 1996 was chosen to lead the college from the principal's chair, which she did until 2003 when she moved to the newly-merged Oxford and Cherwell Valley College (OCVC)
Now she heads up Activate Learning, which in March had a Skills Funding Agency allocation of more than £16m.
Dicketts, who lives in Oxford with partner Lee Miao and their daughter Isobel, 19, explains her belief that joint working between colleges, such as that on show within Activate Learning, will become more prevalent as institutions look for ways to supplement government income.
But she is keen to stress that the federation model — perhaps most infamously in the case of Luton's Barnfield Federation, which is expected to split in November — would not work for everyone.
She says: "One of the things we have developed here is a curriculum and leadership philosophy. If you really believe in a curriculum leadership philosophy and technology, then you need a sum of money to really develop it and trial it, do the research for it, and you need group services — ie your IT, your HR — to also be stunning to support it.
"If you're a £20m college, you might be able to put it into your curriculum, which is fantastic, but then your group services are going to let you down, or you put it into IT but you don't develop it.
"I think what you might get more of is collectives of FE colleges that stand together. What we have tried to do is resolve some of the issues. Each of the colleges is a separate college — Reading College runs as Reading College, but the principal of Reading College is a group director of Activate Learning, so we have done it very differently [to Barnfield].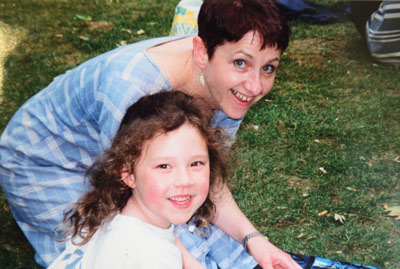 "It's interesting, isn't it? For everything that goes wrong — like Barnfield — we never look at the things that go right. For every training provider that has scammed the system, we don't look at the 500 that haven't.
"I don't want us to own hundreds of different things, but I do believe in the FE sector and I want to protect it, and I don't want large commercial organisations taking over, because contrarily, I don't think the private sector necessarily does do it better."
It's a personal thing
What is your favourite book?
A defining book for me, if we're looking at it from a woman's point of view, is Woman on the Edge of Time by Marge Piercy. You probably can't get it now, but it was during my real feminist age
What is your pet hate?
Discrimination. I'll give you an example. I cannot bear being called a lady. I'm not a lady, I'm a woman. And we have real arguments with the office staff. Some of them like being called a lady, and that's fine, but I ask that people respect me and call me a woman
What do you do to switch off after work?
I'm an avid reader, which is why your 'favourite book' question is one I found really difficult
If you could invite anyone, living or dead, to a dinner party who would it be?
Eleanor Roosevelt and Hillary Clinton. They were both married to people who were the ultimate — supposed — power for people. How do you, as such a very powerful woman, sublimate some of your needs because your husband's the president? And also Carl Jung. I am fascinated by psychology, and how we think, and the impact we have on one another, and I am fascinated by Jungian psychology
What did you want to be when you were growing up?
I always wanted to be a teacher