A veteran of the skills sector, Dr Sue Pember has worked under eight Secretaries of State, from David Blunkett to Dr Vince Cable.
But despite having left her government job for a life of freelance consultancy work earlier this year, the 59-year-old mother-of-one still won't say who was her favourite boss.
"I definitely have favourites, but that's definitely to be kept to myself", says Pember.
Pember was born in Pontypridd, South Wales, and after what she describes as a "very good" childhood, she turned to teaching, a path which had been set out for her at an early age.
"When I was in the primary school I was very keen on swimming and they knew this," she says, "so we had to write an essay on what we wanted to be when we grew up.
"My essay was really quite simple. I wanted to be a competitive swimmer, and to sponsor myself to do the swimming, I wanted to be a hairdresser. A week after writing the essay, I was told I had to go to the headmaster's study because he had said my ambition wasn't great enough and I had to write the essay again.
"I suppose, coming from a working class background, you don't get many role models of different types of job. I didn't want to be a doctor, so what do you say? I thought saying I wanted to be a teacher would pacify him, so I wrote the essay saying I wanted to be a teacher. I did pacify him, and that's when I decided it was the easiest thing to do."
I definitely have favourites, but that's definitely to be kept to myself
Originally enrolled at Glamorgan College of Education on Barry Island for a certificate of education, Pember was guided by the "progressive" college towards the degree route, which was to become the norm in the changing world of teaching.
She says: "When we were there the law changed about teacher status and they made it very clear to us at the time we left that it would be a degree profession. So we stayed on an extra year to do the degree, and that's how I did it.
"I think it was a very progressive teacher training course. It talked about marketing, it talked about ensuring parents were happy. It talked about your own ambitions, like if you wanted to be a head teacher you had to move jobs every three years, it was actually very ambitious about the students."
Emerging with a Bachelor of Education degree issued by the University of Wales, and having specialised in textiles and geography, Pember felt Wales did not have what she was looking for, but Redbridge Technical College did in the form of a textiles lecturer job.
"I hadn't seen myself teaching in FE," says Pember, "but mainly because I didn't know much about it.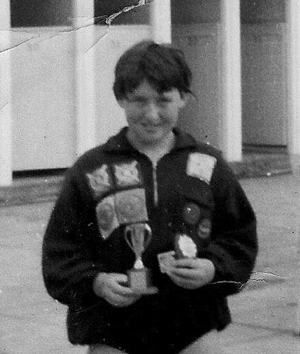 "If I had known about FE, I think I would have done my A-levels in it, because it turns out one of my friends from grammar school did and did it part time and was able to work. If I had realised that, that would probably have been my route.
She adds: "The move to London didn't faze me, although my students of the day were more street-savvy than me, and would get nervous for me going out at night.
"My 16-year-old students were more nervous for me than for themselves. But I already had a friend working up here, it didn't seem strange. Also, my nana, before the First World War when she was young, she moved to London to play the piano in Oxford Street at Woolworths.
When somebody wanted some music, they didn't know what it sounded like so she actually demonstrated it in the shop."
Pember worked at Redbridge from 1977 until 1983, when she became deputy head and lecturer at Southgate College in North London.
Three years later, after steering a pilot scheme aimed at connecting colleges with industry, she moved into her first policy role at local authority level.
"A bit of me was sad about leaving the students," she says, "but it was still related to making things better for them. When I was growing up my Saturday jobs and holiday jobs were in factories in South Wales.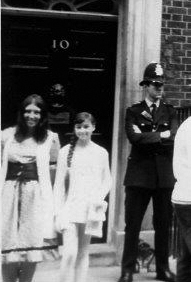 "But when I started teaching textiles, there was a discord between what gets taught and what I could see operating in a factor. Simple things like the way a zip was put in. That was my first feeling that we could do better."
Pember's senior role in the education department at the London Borough of Enfield lasted from 1986 to 1991, when the incorporation of colleges beckoned her to a new kind of role at Canterbury College. She remained there as principal for nine years.
In 2000, Pember took her first government job when she was recruited to implement David Blunkett's Skills 4 Life initiative, one she is particularly proud of, but to this day Pember remains adamant she had never wanted to be a civil servant.
She says: "I came in to government for a very specific role. It would only have been that role which would have attracted me out of a college. I came to lead a national initiative which was really quite important.
"Every three or four years we did a baseline survey, and the one that was completed in 2011/12 demonstrated that something like 10m people had improved their literacy up to level two. That was a huge achievement, however, the pipeline never stopped and there were still more people to help and that's why this government has such a focus on literacy and numeracy now."
In 2004, Pember conducted the then-Labour government's first review of apprenticeships, which led to a change in policy direction.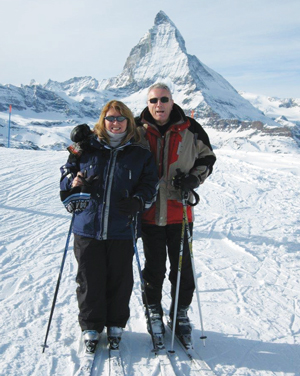 She says: "From that review, which I'm quite proud of, that then incentivised government to put more money into it. It was a springboard to where we are with apprenticeships now. We made it clear that there was a case for investment and it's worked.
"If you look back at the results in 2003, something like less than 25 per cent passed. The achievement success for apprenticeships now is amazing. I think the growth has been at the right level. You can't go at it too fast."
Pember worked for the Department for Education and Employment, which became the Department for Education and Skills [DFES]. The now defunct Department for Innovation, Universities and Skills [DIUS] eased her transition into the new Department for Business, Innovation and Skills [BIS], a transition she admits to having found very exciting.
She says: "It would have been a lot more of a culture shock doing straight from DFES into BIS. But those three years in DIUS generated a vision and mission that was important for the country.
"So when it went into the old department for industry, it was like a change agent because it was already formed with what we needed to do, and therefore it gave
Vince Cable a good platform when he got there.
"It was an exciting transition for me. People would assume that I'm an educator, but if you look back at my history, all I've done is try to bring education closer to employment, closer to industry, so going into a department where they've got posters about manufacturing everywhere was like going home for me."