Laying bricks, an afternoon jam with talented music students and a relaxing manicure were just some of the activities I enjoyed while visiting West Nottinghamshire College, writes Shane Mann.
My visit, with FE Week editor Nick Linford, began with a tour of the college's Ashfield centre. (Pictured above: Principal Asha Khemka OBE welcomes Nick Linford (left) and Shane Mann (right))
Working in partnership with the Inspire & Achieve Foundation, the centre works with under 24-year-olds that are not in education, employment or training (Neets).
Offering flexible courses, predominately at level one, the venue aims to act as a springboard for Neets onto higher level courses.
We then dropped into the college's construction skills centre, in Kirkby-in-Ashfield, which trains students in trades from bricklaying to rail track engineering.
The centre has a unique open plan design, containing study areas and scaled-down classrooms.  Then it was time to get creative at Vision, the college's creative arts centre providing media, music and performance courses.
Here we learned about the college's student-led TV station — called visioncreate.tv — and I become a band member, bashing the drums.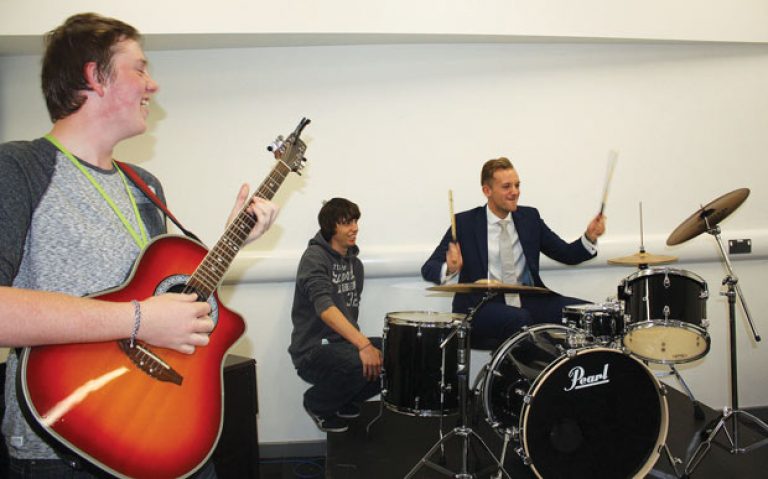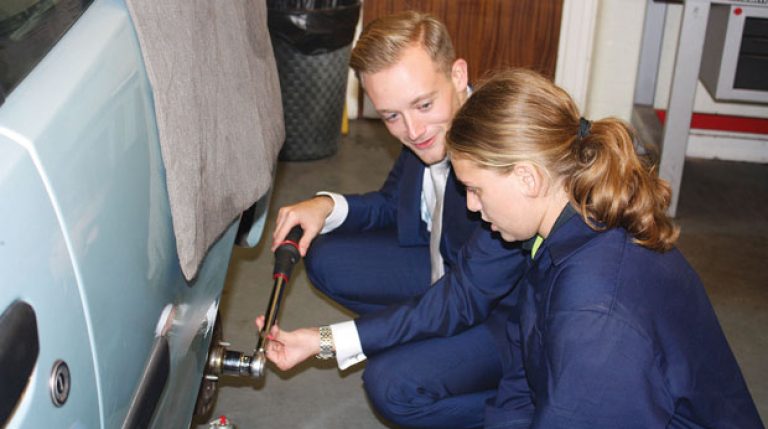 Finally, we visited the college's hair and beauty commercial wing, called Revive. As a persistent nail-biter, it was fitting for me to undergo a brief manicure before dinner. The enjoyable experience provoked a professional frown from my beautician, when she inspected my chewed nails. Revive, along with the college's training restaurant, is housed at a newly-opened £11m centre at its Mansfield campus.

We were following in the footsteps of  Skills Minister Matthew Hancock, who had a
similar tour two weeks earlier (pictured below).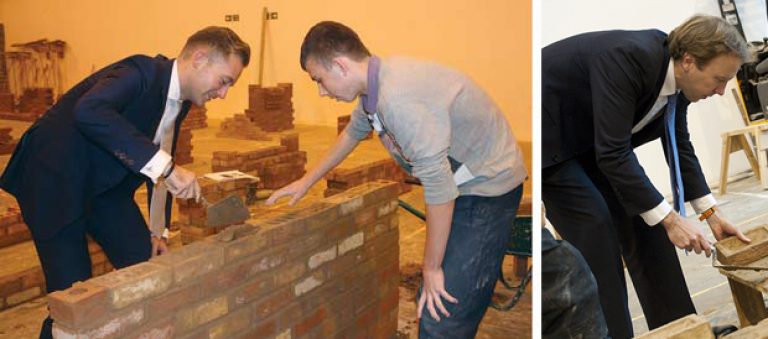 Photos by Richard Skelhorn