Skills Minister Matthew Hancock (pictured) has criticised a dozen councils for failing to track 16 to 18-year-olds' employment status.
Mr Hancock wrote to each of the councils following the publication of Department for Education (DfE) statistics showing the number of 16 to 17-year-olds in each area in work, training or education, along with those who were and were not unaccounted for.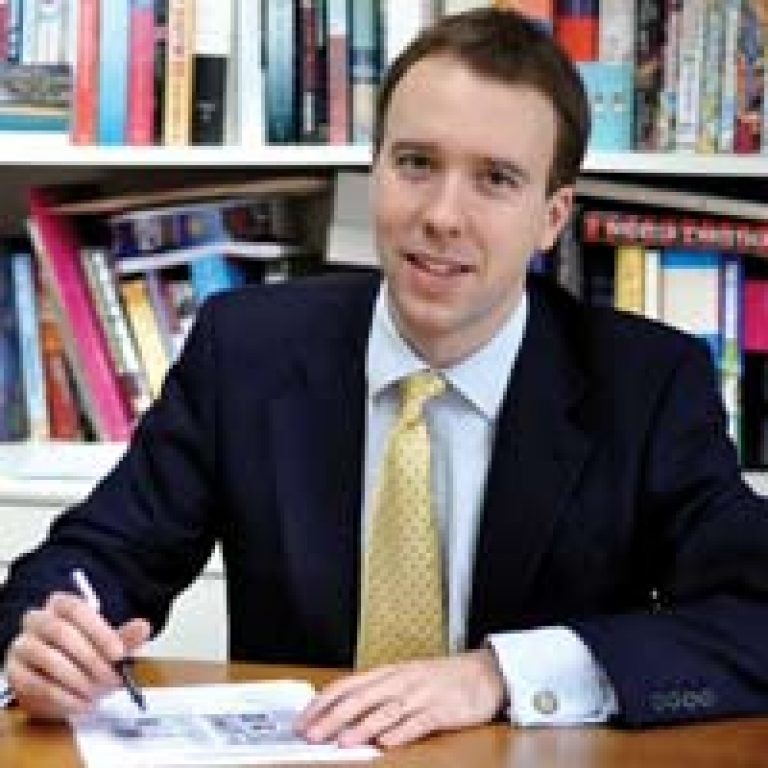 The government has not released data for 18-year-olds, but FE Week understands it is the combined data for 16, 17 and 18-year-olds which caused concern over these councils.
Mr Hancock said: "These new figures show a worrying variation in how well councils track participation in education and training among 16 and 17-year-olds.
"I have written to authorities we have particular concerns about to remind them of their duty to collect this crucial information."
Councils' responses included blaming issues with computer systems, or social and geographical challenges specific to their area, while a few acknowledged the problem and said they were working on it.
Several councils said there had been problems in transferring the responsibility for collecting the data from the Connexions service, which was closed by the government in 2012.
A few, including Stoke-on-Trent, questioned the statistics, saying they did not match their own data.
A DfE spokesperson said the figures took the academic age of the young people, counting those who were 16, 17 and 18 on September 1, meaning some 19-year-olds would also be included, which was a different method to that used by Stoke-on-Trent Council.
The responses of the 12 local authorities are below.
1. Birmingham City Council
A spokesperson said: "We are currently in the process of responding to the minister regarding his letter."
2. Borough of Poole Council
Vicky Wales, head of children, young people and learning, said: "The transfer from one provider of service to another [Connexions Services to the council's Children's Services] has led to a situation where robust data on individual young people was not consistently available.
"This has presented considerable challenges in the first year of operation including a high level of young people where information on the young person's education, employment and training situation was not known. We are aware that other local authorities have experienced similar challenges during such a transition."
Councillor Janet Walton, cabinet portfolio holder for children and families, said: "This situation is one which has been of concern to the council and we have a comprehensive plan to enable us in future years to track the progress of individual young people."
3. Derby City Council
Councillor Martin Rawson, cabinet member for children and young people, said: "We recognise the current figures in relation to young people not in education, employment or training are not what we would hope.
"The council transferred its database which captures these figures earlier this year, and this has resulted in a gap between actual performance and the data which can be submitted.
"We place high importance on tracking the outcomes for young people and we continue to work hard to ensure our data reflects this."
4. Derbyshire County Council
Councillor Damien Greenhalgh, deputy cabinet member for children and young people, said: "There were some initial teething problems with the upgrades to the system which meant we were not able to track what was happening with complete accuracy for a short period of time. However we are confident now that the system failures have been rectified."
He added: "We are confident the latest figures due to be published in the next few weeks will be a true reflection of what our young people are doing in Derbyshire."
5. Gloucestershire County Council
Stewart King, lead commissioner for education and skills, said: "We are confused by the letter from the Minister for Skills. The Department has published statistics on participation of 16 and 17-year-olds in education and training. They show an improving picture for Gloucestershire with participation rising sharply over the past year and the proportion of young people whose position is 'not known' falling to 3.5 per cent, well below the national average of 4 per cent.
"We have been working closely with schools, colleges and providers to track young people and have made great progress in the past six months to improve data sharing and record what young people are doing. Data for 18 year olds has yet to be published."
6. Herefordshire Council
Jo Davidson, director of children's wellbeing, said: "We are concerned about the number of young people who are not participating in education, employment and training post-16 in Herefordshire. We are also concerned about the number of those who we don't know about.
"The council has taken action to address these concerns. Following advice and support from other local authorities, a task group set up earlier this year has worked with local providers of education, employment and training to improve procedures and processes.
"The process of gathering data is now robustly performance-managed and we aim to be among the top local authority performers by this time next year."
7. Lincolnshire County Council
Councillor Patricia Bradwell, executive councillor for children's services, said it had been required to track just 'vulnerable' 16 to 18–year-olds following the demise of the Connexions advice service — but more recently the government said local authorities had to "engage with all young people not engaged in learning or employment".
"So for a period of one year contact was lost with some 16 to 18-year-olds who did not fall into the category of 'vulnerable'. Like other authorities we are trying to catch up on this lost data, but trends clearly show we are making great strides," she said.
"What's confusing about the letter we received is that the authorities listed seem to be those who have seen an increase in unknowns among this age group over the last year which would of course cause concern. Yet in Lincolnshire, we are definitely turning the corner and significantly reducing the unknowns."
8. Shropshire Council
Councillor Ann Hartley, cabinet member for children's services — transformation and safeguarding, said: "In June, the percentage of 16 and 17-year-olds who would be classed as 'unknown' in participation terms stood at 5.1 per cent in Shropshire. This is where we have focused our resources in order that those young people who are classified as Neet have the support to engage with education or training. It is increasingly challenging to track the 18 and 19-year-olds, which do constitute a high proportion of the not known figures overall, as they are a more transient group."
9. South Gloucestershire Council
A council spokesperson said: "For many years South Gloucestershire has had high rates of participation in education, employment and training (EET) by young people.
"The duty to follow up these young people to ascertain their EET status and to provide support transferred from an external provider back to South Gloucestershire Council in April 2013.
"We have experienced a number of issues as a result of the transition of both staff and data and the setting up of new management information systems. These have now been resolved and we expect future reports to be a more accurate indication of how young people are doing in South Gloucestershire. This issue remains a high priority for the council."
10. Stoke-on-Trent City Council
Dave Perrett, assistant director of Learning Services, said: "Unfortunately, there are errors in the letter which attribute the wrong figures for Stoke-on-Trent to 16 to 18-year-olds. We are performing well when it comes to properly tracking this age group, beating both the national and West Midlands averages with an encouraging figure of only 3.2 per cent unaccounted for."
11. Tower Hamlets Council
A council spokesperson said: "The minister's measures do not take into account the unique challenges faced by inner-city boroughs when comparing local authorities nationally.
Tower Hamlets has one of the most dynamic communities in the country with high levels of private rented accommodation and resident churn. These present unique challenges for tracking young people not shared by other boroughs across the country."
12. Waltham Forest Council
Unavailable for comment