Widespread use of government cash to subsidise low wages on apprenticeships for older learners has "got to stop", Ofsted chief inspector Sir Michael Wilshaw has exclusively told FE Week.
He hit out at poor quality training programmes for people aged 25 and above and government failure to encourage more starts among 16 to 24-year-olds, ahead of publication this morning of Ofsted's long-awaited apprenticeships report.
"What we're seeing is that a lot of apprenticeships are simply accrediting what they're doing already and again employers are using funding from government to subsidise already low wages — that's got to stop," he said.
Sir Michael (pictured above being interviewed by FE Week reporter Alix Robertson), who will deliver a hard-hitting speech to officially launch the report at a CBI event in Solihull later this morning, added during the exclusive interview with FE Week: "The big challenge is 16 to 24, certainly 16 to 19.
"We've had a static trainee population/apprentice population for the last ten years.
"Years ago, many more youngsters left at 16 and went into apprenticeship programmes.
"The number has declined steadily over the years and now it's just 6 per cent of 16-year-olds going into apprenticeships".
The report called on the government to "prioritise young people aged 16 to 24 through better promotion of the benefits of apprenticeships".
The most recent provisional government figures on apprenticeships, reported by FE Week on October 14, suggested a full-year growth in numbers across all age groups — but minimal increase for younger people.
In 2014/15, the number of starts was provisionally put at 492,700 — which was up by 13.9 per cent from 432,400 the previous academic year, according to the Statistical First Release.
Of these, 210,100 in 2014/15 were aged 25 or above — a rise of 33.2 per cent, or 52,400, from the same figures last year.
Meanwhile, 158,200 were aged 19 to 24 — an increase of just 1,300, or 0.8 per cent.
For the under-19 category, the same figures suggested there were 124,400 starts in 2014/15 — a rise of 5.6 per cent from last year's provisional figure of 117,800.
A government briefing paper published in August, called Apprenticeships Policy, England 2010-15, said that the number under-19s starting an apprenticeship only increased by 3,000 (3 per cent) from 2009/10 to 2013/14.
It added that while 19 to 24-year-old apprenticeship starts increased by 45,300 (40 per cent) over the same period, the number aged 25 and over increased by 112,500 (229 per cent).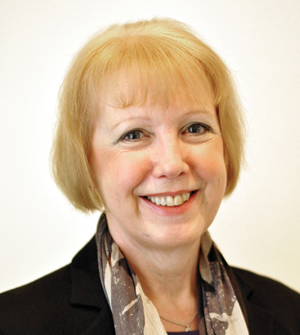 After reading the damning new Ofsted report on apprenticeships, deputy chief executive of the Association of Colleges Gill Clipson (pictured left) said that to attract more 16 to 18-year-olds, the government "must recognise that for some young people a pre-apprenticeship offer, comprised of a broad-based programme of education and training relating to industry, may be required first".
A spokesperson for the Association of Employment and Learning Providers said: "We want to see starts for 16 to 24 increase every year and strongly support initiatives such as better information and guidance to help make that happen."
A spokesperson from the National Union of Students warned: "If the government doesn't face up to the lack of young people taking up apprenticeships, we foresee a generation of young people having education and training opportunities cut away."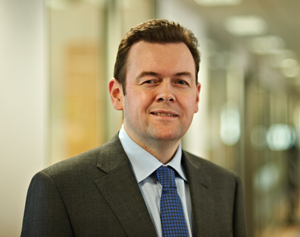 Confederation of British Industry director for employment and skills Neil Carberry (pictured left) said greater employer control of apprenticeship would "give more young people the opportunity to get a genuine foothold on the career ladder".
The report also raised concern about the government's failure to encourage small and medium enterprises to take on apprentices and deliver training that matched up to national skills shortages.
It said the government should "make available information to providers about local and national skills priorities and hold them to account for the extent to which their provision meets these".
Skills Minister Nick Boles said: "Putting an end to poor quality apprenticeship training lies at the heart of our reforms of apprenticeships.
"Ofsted's welcome report backs up the findings of our 2012 review and provides further evidence for our decision to put employers rather than training providers in the driving seat."
Here's the full interview with Sir Michael Wilshaw:
Q: The AELP has criticised Ofsted this week for singling out apprenticeships involved with cleaning floors and coffee making in the new report. Do you accept that they are important parts of our economy and therefore need structured training programmes to support employers?
A: That's not what we're saying. Those jobs are valid and they have a certain level of skills.
Our issue is, should they be called apprenticeships, which carry a connotation which everyone recognises being a high-skill, high-level qualification — a training programme which lasts over time and develops people's existing skills, not maintains them?
What we're seeing is not that. We're seeing low level skills being called apprenticeships.
Q: Can tasks like cleaning not be part of an apprenticeship in, for example, the care home industry?
A: If that is the view of that particular organisation, it certainly isn't the view of the government, it's certainly not the view of Ofsted and it's certainly not my view.
We're not against people getting jobs in those sorts of companies and that sort of work — but don't call it an apprenticeship.
It debases the whole brand, and that something that we should guard against.
Q: So do we need to work on preserving a 'brand' for apprenticeships?
A: I've been to see apprenticeships in Rolls Royce for example, I went to Derby last year and saw very high level stuff, level three stuff, and we saw apprentices on three, four, five year programmes doing stuff that the public would see as being worthy of the name 'apprenticeship'.
That sort of apprenticeship and that sort of brand would be quickly devalued if we called these sorts of practices [floor cleaning and coffee making] apprenticeships.
Q: Is Ofsted's concern on this issue also related to how we package apprenticeships for parents and prospective students?
A: We want schools to do something about this.
As an ex-headteacher in a secondary school, I know how important careers education was, and if you looked at our report on careers education two years ago you'd see we were very critical of how it's been done in a great many secondary schools.
It's not getting the attention and focus it deserves and a lot of young people are leaving school not having the faintest idea of what an apprenticeship is, what it looks like, how to apply and where to go.
Q: Your report is quite critical of the government's approach, which you say doesn't prioritise small employers enough. How worried are you that in the reforms and chase for 3m apprenticeship starts they are being ignored?
A: There's nothing wrong with the government's ambition to create 3m apprenticeships over the next five years.
It's good and it's much needed. What we are saying is that if you are going to do this, make sure that you focus not just on quantity, but on quality. That's why we're so up front with our concerns about what's happening in the system already.
They've got to change that and if most employers are small and medium-sized businesses they need help.
The local plumbing company, the local electricians, employing less than 20 people, often don't know very much about apprenticeships, if they don't have them already. They don't know how to fill in the necessary paperwork to get the subsidies from government and so on.
It's not the case with a big company, which often does its own training, but small and medium-sized companies need to be helped with the process.
Q: Ofsted focuses on the performance data especially timely success rates. What might be the benefits/challenges of developing a wider basket of measures, that includes employer and apprentice satisfaction?
A: Success in my eyes is whether these youngsters are able to get jobs. They're only going to be able to get jobs if they go into apprenticeships and Trainee programmes which help to get those jobs.
Those training programme have got to be focused on the local employment needs of a particular area.
It's no good designing a curriculum which doesn't do that. If colleges of FE and other training agencies don't focus their training on meeting local employment needs then we will criticise that.
Q: Once learners have completed their courses and left, perhaps they've haven't got a job lined up from the moment they leave. Is there an onus on the provider to make sure that within a certain amount of time they are in gainfully employed, based on the courses they have done?
A: That's exactly what I'm saying. The training provider has got to make sure that the programmes of study and the training programmes are geared towards getting these youngsters jobs.
They might not get a job at the end of the day, that's up to them. However, if the training that they've received hasn't been good enough then they're not going to get those jobs, and by good enough I mean are they being trained in the right skills that the local employment requires?
Q: How long is a student still the provider's or the college's responsibility after they've completed their studies?
A: Well you would hope that they would do everything within their power to make sure that they have the right skills to progress towards the next stage of their career.
The government is very interested — as we are — in destination data and we'll be looking very carefully at how colleges and training providers are using destination data to tailor their programmes of study.
Q: Apprenticeships for people aged 25-plus are highlighted as easier to get on to but perhaps lower quality than others. How can this issue be addressed?
A: The big challenge is 16 to 24, certainly 16 to 19, we've had a static trainee population/apprentice population for the last ten years, something like that.
Years ago many more youngster left at 16 and went into apprenticeship programmes.
The number has declined steadily over the years and now it's just 6 per cent of 16-year-olds going into apprenticeships.
So that's the big challenge for government: to ensure that youngsters from 16-19 get apprenticeships.
The 25-year-olds are often already in work. What we're seeing is that a lot of apprenticeships are simply accrediting what they're doing already and again employers are using funding from government to subsidise already low wages – that's got to stop.
Q: Do apprenticeship programmes, particularly for the 25-plus age group, lack structure?
A: That's absolutely right. If you read the report carefully, it's saying very clearly that if the government's ambition is going to be fulfilled, there needs to be an infrastructure around the apprenticeship programme and both training providers.
The FE sector and employers have got to get together to form that infrastructure, to develop that infrastructure.
The CBI have got a big part to play in ensuring that local chambers of commerce and local enterprise partnerships have a big part to play in doing this. If you look at best practice in Germany and in Switzerland, and I've been to both, that's exactly what they do there.
Q: Do we need to do more to promote examples of best practice and provide clearer guidance on how to deliver high quality apprenticeships?
A: It is lacking, but even more lacking is a local infrastructure. If you go to Germany and Switzerland, there's a well-established local infrastructure which has been going well and has been employed over many, many years. We haven't had that, so there isn't that history of a local infrastructure in this country and we've got to develop that very quickly if this big and bold ambitious programme from government is going to work.
It has to be it seems to me both CBI led and government led.
Q: You call for greater pre-apprenticeship routes, such as traineeships. Currently the government restricts traineeships to grade one and two providers only, so many apprenticeship providers can't do traineeships. Should they allow grade three providers to deliver traineeships, or only allow grade one and two providers to do apprenticeships?
A: It's a bit like a school situation — you'd only want good and outstanding schools to train teachers, because they know what good looks like. It's the same, you'd only want good and outstanding trainers to develop their trainee programmes.
Q: Some of the points in your report have been raised by others over the last five years. Why has it taken Ofsted so long to produce this report?
A: Look at our previous FE annual reports. It has been a recurrent theme certainly since I've been here and before, that apprenticeship programmes have not been of sufficiently high quality.
Q: Some would say that Ofsted is only a specialist in inspecting classroom learning. Do you take any responsibility for not focusing enough on poor quality work place apprenticeship provision as part of wider FE & skills inspections?
A: Our reports consistently say and are very critical of classroom-based programmes of study.
Q: Is a lack of funding part of this problem of preparing properly to deliver apprenticeships effectively?
A: It's an age of austerity and no-one's going to get more money now. However, it's a new era certainly in terms of the skills agenda, the government has made it absolutely clear that it wants more apprenticeships in the system.
If I was leading a training provider, I'd make sure that I got closely involved with that enterprise [as the government has increased funding available for apprenticeships].
Q: Some colleges have had to merge to remain financially viable. How do you feel mergers will impact on providers' ability to work effectively with local businesses [on apprenticeships]?
A: That really is down to really good leadership to say 'yes we're going to get bigger, yes there has to be consolidation, that's going to be the way of the world with less money about, but there are also opportunities and the opportunities are to get closely involved with the apprenticeship programme'.
Q: Do you think this need to better understand the local employment needs will have any impact on recruitment e.g. governors/senior staff?
A: I think they'll be looking to employ people who can teach well, that's the first thing.
They'll be looking to people who can teach not only the particular vocational specialism, but also English and maths because that's now a government requirement.
They'll be looking to employers to help them, so to join the governing board and help shape their curriculum.
Q: You recommend that apprenticeships are focused on the industries that "contribute to economic growth". Which industries do you believe fill this description?
A: What sells well I suppose is the issue. The country grew and developed and became great because it sold stuff to the world. We need to do the same again.
Our manufacturing base is low, the emphasis has been on service sector industries. That's all well and good, particularly finance, but the West Midland was the heart of the industrial revolution, we need to expand our manufacturing base and sell stuff that we make overseas and sell services overseas and we need highly skilled people to do that.
That's [what is behind] the government's whole focus about apprenticeships.
Q: Is this programme a push back to 'the way things used to be', to some extent — so reversing the drive to get as many students as possible into Universities?
A: I think it's a realisation that we got it wrong, yes, there has been an imbalance. There has been an emphasis on 50 per cent of youngsters going to university and following level three A-level programmes into universities.
However, we've got nearly 50 per of our youngsters at 16 not getting five A* – C grades and not getting to qualifications to go on into A-level programmes. What are they going to do? They'll be looking to other success pathways, or pathways that lead to success, and one of those pathways is the apprenticeships programme.
Q: At school level, is there an adequate focus on commending a range of skills, not just those that lead down the path to university?
A: That's chicken and egg, that's what we're saying, apprenticeships have got to be seen as being credible.
If they're not seen as being credible, then youngsters won't see it being of equal merit with an A-level programme leading on to university.
The issue is that they want to see youngsters who are up for it and who have received a good broad and balanced education and have got the basic skills for the next stage of their education and training.
Q: Alongside Ofsted, which other bodies do you see as responsible for holding apprenticeship providers to account?
A: Employers. At the end of the day, this is what the government wants and it's something that we support.
They have got to accredit the quality of the training programmes that are sending them their potential workforce.
So if I'm doing a catering apprenticeship, it will be the local catering businesses in the area, organised hopefully by the local chambers of commerce, who will be the gatekeepers of quality.
Q: What are your views on how to make apprenticeships accessible to students with special educational needs or disabilities? Is this a challenge that has been effectively addressed so far?
A: One of the criticisms that we've made in the past, and I'm sure it will be an ongoing criticism, is that there is insufficient data transference between schools and FE for those youngsters who have statemented special educational needs.
There nothing wrong with a youngster on the special educational needs register doing an apprenticeship, as long as their needs are met and they can be well supported on any trainee programme, or apprenticeship programme they are enrolled on.
The issue is making sure that all the assessments that are taking place in school are passed over to FE, so they can make the right judgements about the level of support that is required.
Q: Is there an onus on colleges and training providers to effectively pass this information on to employers as well?
A: I think so yes. I think most employers want to take on youngsters with different backgrounds, and are very open to taking on youngsters with special educational needs as long as they feel that they can be well supported.
Q: So does that apply to challenges for students with autism just getting through an interview? Sometimes employers do not understand an individual student's situation
A: That would be up to the institution and the training provider to say 'this is a youngsters with special educational needs, who can do a job or work successfully, they will need a level of support, which we can provide as they enter the workplace'.
Q: How would that be provided, perhaps with teaching assistants?
A: Yes. That's a funding issue for government. But I think if an employer wants to take on a youngster on an apprenticeship programme with special educational needs it would have to be made absolutely clear what those needs were and how that student could be supported.
Q: Overall, what do you hope the outcome of this report will be?
A: The headline will be 'very good to government, brilliant that you're embarking on this very ambitious programme to create 3m apprenticeships over the next five years.
'That's good and Ofsted is in full support of that and it will meet the needs of many youngsters', but to ensure its success the apprenticeship programme has got to be seen as being of high quality and being credible and if that doesn't happen then the whole programme will founder'.
That's why we're firing some warning shots over the bough of these proposals, to say it's not just about numbers it's also about quality as well.