Skills Funding Agency (SFA) finance director Paul McGuire is stepping down next month — which will clear the way for responsibilities falling under his remit to be shared with the Education Funding Agency (EFA), FE Week can reveal.
The announcement was made by Peter Lauener (pictured below left), who became chief executive of both agencies in November, in an email to partner organisations that has been shown to FE Week.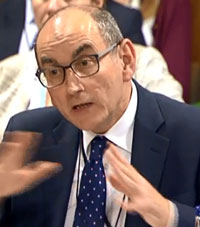 It said that Mr McGuire (pictured above) would be stepping down at the end of next month.
"At that point Paul's responsibilities will be split," Mr Lauener added in the email.
"His responsibilities for financial management and assurance and for ICT [information and communications technology] systems and digital, as well as premises will be managed by Simon Parkes, who is currently chief financial official in the EFA," he said.
He added that Mr Parkes would also lead "the establishment of a shared finance and system operation which will cover both EFA and SFA".
The decision will raise further questions about the long-term futures of the EFA and SFA as separate entities.
It comes after Mr Lauener answered questions on the possible merger of both agencies, during a House of Commons Public Accounts Committee hearing on Monday (October 19).
He told MPs that he was working on delivering "savings" for both, but "actually took the job on the basis that there was no planned merger".
An FE Week report earlier this month also revealed details of a leaked Department for Business, Innovation and Skills (BIS) memo suggesting plans to more than halve the number of its partner organisations by 2020.
Meanwhile, Mr Lauener said in the leaked email, which was dated October 12, that he planned to "take responsibility for our [the SFA's] legal team" following Mr McGuire's departure.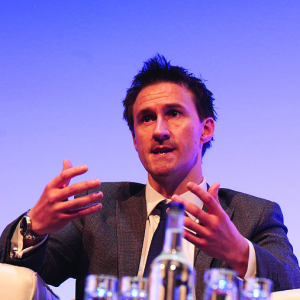 Mr McGuire's responsibilities for funding allocations, the central delivery service, and human resources would pass to the SFA's former interim chief executive Keith Smith (pictured left), who is currently the agency's director of funding and programmes, the email added.
Mr Lauener was full of praise for Mr McGuire, saying that he "has been a driving force for change and quality and he has also been a passionate advocate of the skills agenda".
A Skills Funding Agency spokesperson said: "Paul McGuire has taken the decision to move on and will be leaving the SFA at the end of November.
"We are working to further realise the opportunities to be gained from closer working with the EFA, as part of our ongoing efforts to make our systems simpler and more effective."
The EFA was unable to comment ahead of publication.