Ofsted's review of sexual abuse will see the watchdog make on-site visits to a "sample" of colleges where abuse and violence cases have been highlighted.
The review itself will not report on "individual cases", but identification of "serious and widespread" failures in safeguarding arrangements will lead to an immediate full inspection.
Ofsted has published the terms of reference for its review, which was commissioned by the government in response to allegations of abuse shared on the Everyone's Invited website.
It was originally unclear whether colleges would be included in the review, however Ofsted has now confirmed to FE Week they will be.
The review will look at whether colleges and schools have "appropriate processes in place to allow students to report sexual abuse concerns freely, knowing these will be taken seriously and dealt with swiftly and appropriately".
It will also seek to establish whether there is "sufficient" guidance for colleges on how to deal with allegations, and whether they implement it well.
The review will also look into whether the existing safeguarding framework and guidance for inspectors is "strong enough to properly assess how schools and colleges safeguard and promote the welfare of children".
Joint working between colleges and "local safeguarding partners", including local authority social care, the police, health services and other support will also be reviewed to see if it needs to be "strengthened".
Visits to 'sample' of colleges planned
In its terms of reference, Ofsted said it would look into whether the current system of safeguarding in colleges listens to the voices of those reporting abuse, and what prevents them from reporting it.
It will also consider whether victims receive "timely and appropriate support", and whether its own inspections have been "robust enough in relation to the issues raised".
To do this, Ofsted will review a "sample" of recently reported evidence of sexual violence and abuse involving students, and then visit a sample of colleges and schools "where cases have been highlighted".
These visits will "look at how well safeguarding is working and to discuss the wider issues raised by the evidence".
During the visits, Ofsted will speak to college leaders and students.
Ofsted won't report on individual cases, but visits may prompt full inspections
Ofsted has said the review will not report on individual cases, but "present a picture of good and poor practice across the country".
However, if the watchdog finds "serious and widespread failures in a school or college's safeguarding arrangements we will immediately carry out a full inspection which will result in a published report".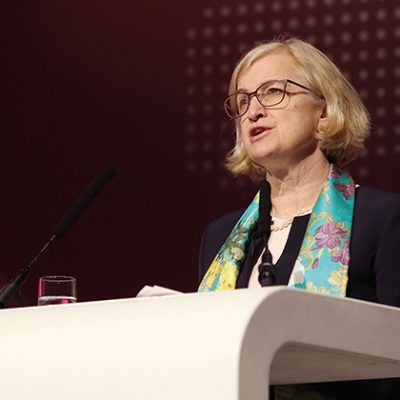 The review will consider the "range, nature, location and severity of allegations and incidents, together with context", the extent of colleges' knowledge of specific incidents, their safeguarding responses to known incidents and their "safeguarding knowledge, culture and effectiveness".
Amanda Spielman, Ofsted's chief inspector, said she had been "deeply troubled by the allegations of sexual abuse posted on the Everyone's Invited website".
"We hope that by listening to young people's experiences first-hand, this review will provide much needed insight into what these barriers are and how they can be overcome."
The review will conclude by the end of May 2021.