Ofsted struck a deal to pay their own legal fees in return for the college for HS2 dropping their judicial review, FE Week can reveal.
The watchdog does not yet know the extent of their legal costs but agreed to pay them in return for the National College for Advanced Transport and Infrastructure (NCATI) abandoning an attempt to stop publication of a grade four report through a High Court judicial review.
An Ofsted spokesperson told FE Week: "It was mutually agreed that the judicial review proceedings would be withdrawn on the basis that each party bear their own costs.
"We felt that it was in the public interest for the report to be published sooner, rather than going through the lengthy and more costly judicial review process. The costs are still being finalised."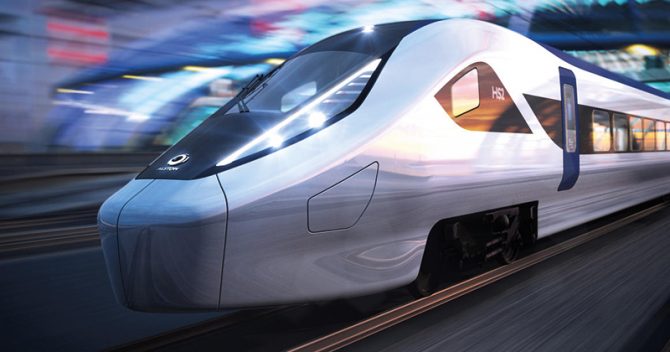 Ofsted's report was published Monday and was shortly followed by a financial notice to improve from the Education and Skills Funding Agency and an FE Commissioner report, which revealed NCATI was facing "potential insolvency" and is now in "supervised college status".
The college now has to complete a structure and prospects appraisal (SPA).
Its top boss, Clair Mowbray, is currently on sick leave and commercial finance director Martin Owen is acting chief executive.
Education minister Michelle Donelan revealed on Wednesday, in answer to a parliamentary question, it has been agreed NCATI will receive up to £1.6 million "to be used for educational purposes only to keep the college operational during the SPA".
This is on top of an emergency payment of £600,000 the college received last month, after forecasted learner numbers during the October 2019 intake were lower than expected.
A £4.55 million bailout was previously agreed to sign off the college's 2017/18 accounts.
Despite saying it would be recruiting 2,100 learners by 2022, the college only had 187 students on roll at the time of Ofsted's inspection. Of those, 167 were apprentices.
The watchdog's report exposed how apprentices in practical engineering roles like locomotive maintenance and repair do not receive training in engineering skills they need in the workplace, such as hand-fitting and machining, so employers were having to step in and teach apprentices themselves.
It also reported that NCATI's "managers and staff do not act quickly enough to protect apprentices from harassment".
Inspectors wrote of one incident where trainers and managers did not recognise or take effective action when an apprentice was harmfully impacted by harassment.
We need to see NCATI's minutes and accounts
The £600,000 is what triggered the notice to improve and the commissioner's intervention and in his report, FE Commissioner Richard Atkins said "radical change is urgently required".
In a repeat of the situation with the 2017/18 accounts, Atkins said "without a commitment of 12 months of continued emergency funding the board will not be able to sign off on their 2018/19 financial statements as a going concern".
The details of their financial situation are still partially under wraps, as NCATI has yet to publish its 2018/19 accounts and its board has decided to stop publishing minutes of their meetings.
MP Cheryl Gillan, who put the parliamentary question to the DfE, told FE Week "we need to see those minutes and accounts".
The provider, called the National College for High Speed Rail until last October, was opened in 2017 by then-education secretary Justine Greening and was intended to provide a skilled work force for the HS2 project connecting London with the north and midlands.
Gillan said NCATI had become a "revolving door" for HS2 personnel as the college's chair Alison Munro and chief executive Clair Mowbray both worked at line builders HS2 Ltd before the college; Munro as its chief executive.
NCATI was hobbled by the government's delay in announcing contractors for HS2, according to a government-commissioned evaluation of the National Colleges published this month.
The delay meant employers were unable to commit to the apprentice volumes they had originally and NCATI missed its learner targets for the 2018/19 academic year.