A senior Ofsted figure has admitted the inspectorate needs to focus more on apprenticeship providers and will ask employers for feedback on how to improve in the coming months.
It published a new five-year strategy at the end of September, in which it committed itself to being "a force for improvement through intelligent, responsible and focused inspection and regulation".
Now, its director of corporate strategy, Luke Tryl, said it wants to find out how it can serve FE better.
"Our FE workforce is pretty balanced towards colleges at the moment, and we do need to bring in some new people with specialist apprenticeship experience," he said.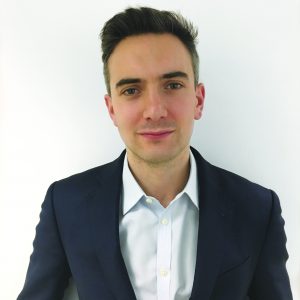 "There has been a huge expansion of growth in this sector. We need to focus what we do and make sure we follow it in the right direction.
"I think, on balance, our system has favoured the college sector and it's something we need to address."
Ofsted has been holding focus groups with parents around the country to find out how to improve reports for different audiences.
Mr Tryl said the next step would be to do the same with employers, and that he hopes to have wrapped this up by January 2018.
"We want the 2019 common inspection framework to be the best it can be. If companies don't think the current framework works, we want to hear from them," he added.
"Right now our reports are targeted at three different audiences – institutions, the government and the public. Having a report that does three things is difficult. Maybe we need to make sure we present different information with different prominence to difference audiences.
"There's potential for looking for new ways of presenting information across our remit and through digital means.
"We want to establish with employers what they need from our reports, what needs to change and how best to give them the information."
The government already has a 'Find apprenticeship training' website, but Ofsted's previous FE and skills data dashboard was closed down in 2016, just two years after it was launched with a promise to help governors and members of the public keep a check on the performance of providers.
However, Mr Tryl insisted that Ofsted wanted to develop something new.
"A dashboard approach might not be the right way to go. People might want a more narrative approach, although perhaps that won't appeal to employers so much," he continued. "We are in a time of limited resource. We aren't going to invest where we don't need to.
"We are going to ask how we can do this better. I'm convinced we can do it better."