The Federation of Awarding Bodies (FAB) has welcomed Ofqual's decision to simplify its original plans for how the size of qualifications will be described after the current Qualifications Credit Framework (QCF) has been scrapped.
The qualifications watchdog launched a three-month 19-question consultation on March 25 requesting views from across the sector on its plans to replace the QCF, as reported by FE Week on the same day.
Jeremy Benson (pictured right), executive director for vocational qualifications, confirmed in a letter to awarding organisations (AOs) published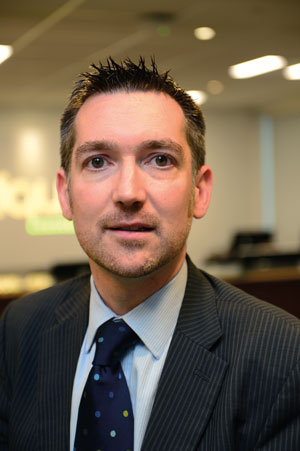 online today that the regulatory arrangements for the QCF will be withdrawn and the QCF Unit Bank closed on September 30.
He added that having taken into account views expressed by the 119 respondents to the consultation, "an important change" had been made to proposals on how the sizes of qualifications will be described.
"In the consultation, we proposed that all qualifications should have a size expressed in terms of total qualification time (TQT), made up of guided learning hours (GLH), dedicated assessment hours and invigilated assessment hours," he said.
"Based on the responses we received, we have simplified this and decided that all qualifications should have a figure for TQT and, where appropriate, part of this should be expressed in terms of GLH."
The move was welcomed by FAB's chief executive Stephen Wright (pictured below left) who said: "We were impressed with the way that Ofqual conducted the consultation providing clear information and opportunity to discuss the issues and respond.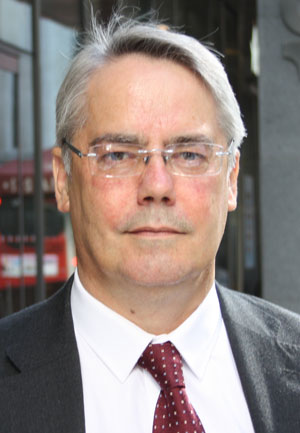 "As a result the initial Ofqual proposal for TQT has been replaced by a more pragmatic and workable model more simply described as GLH plus 'everything else'."
He added that the move away from the QCF to the new framework of regulated qualifications (FRQ) "marks a return to a more flexible marketplace".
Bu he warned that "while FAB welcomes the increased freedom for awarding organisations to design the structure, assessment and content of qualifications, there is also likely to be a perceived increase in the number of qualifications and issues of untangling the intellectual property rights issues as AOs move from the shared units of the QCF to the pre-QCF position of most AOs owning their own units".
The letter from Mr Benson added that Ofqual will "soon give notice to you [AOs] that the requirements for all new qualifications to have a measure of size will come into effect on October 1". For existing qualifications, he added, Ofqual has decided that AOs "must have allocated a measure of size, expressed in terms of TQT and GLH by no later than December 31, 2017".
"We may however elect to bring this date forward for specific types of qualifications and will keep this date under review," he added. "If we decide to bring the date forward we will give you advance notice and explain our reasons."
He added that AOs had been granted additional time "before bringing the new requirements into force for all existing qualifications" to "ensure that you properly review your existing qualifications and make evidence-based decisions on TQT and, where appropriate, GLH allocations".
Mr Benson also stressed in the letter that for existing qualifications, if the term QCF is not removed from the title on the register and in marketing materials by December 31, 2017, it will be seen "as an indication of non-compliance with our titling rules".
Charlotte Bosworth (pictured right), director of skills and employment at OCR, said: "We are pleased with the outcomes of the Ofqual consultation on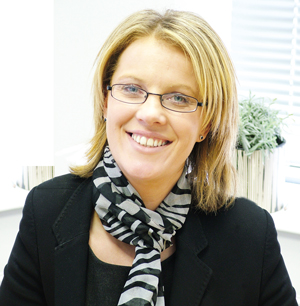 the withdrawing the QCF. They show that the consultation was true and that feedback has been taken on board, particularly for elements like TQT, where a pragmatic approach, which we advocated, has been adopted."
An NOCN spokesperson said: "We are fully aware of these changes and are broadly in support of them.
"Anything which simplifies and improves the system is good news. We are already planning for this transition and our customers will see the new elements appearing over the transition period.
"The removal of the QCF allows for greater flexibility to tailor qualifications to better meet the needs of employers, something which NOCN very much agrees with."
Ofqual first confirmed that it planned to remove the QCF rules before Christmas.
The decision by the regulator, which was reported on by FE Week on December 9, followed a previous 12-week consultation and earlier review of the rules.