Frustration is growing among Trailblazer apprenticeship designers with many of the new standards still awaiting government approval for delivery almost a year after they were published.
Twenty two standards published by the Department for Business Innovation and Skills (BIS) in November are still waiting to be approved despite months of consultation and design having already gone into them by employers.
There are now 24 standards judged ready for delivery by BIS after it approved their assessment plans, which also include details of how the standard will remain consistent across the sector.
However, there remains 104 standards published but awaiting approval for delivery, with those still waiting since November having been rejected in the initial submission round in February before being resubmitted in June.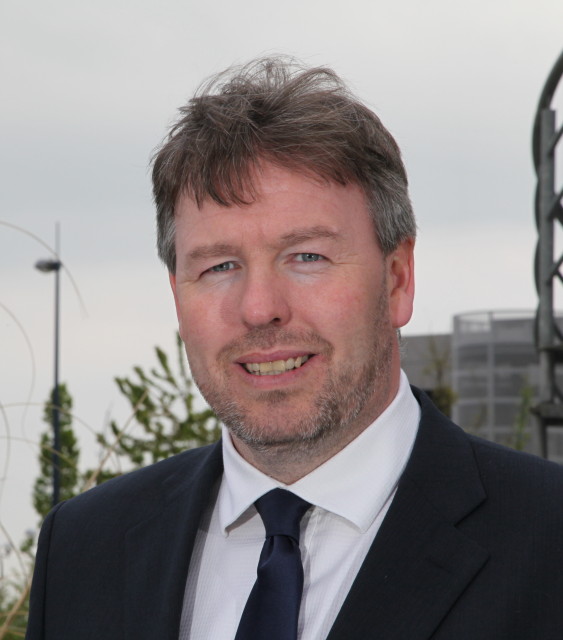 But with 2015/16 Trailblazer funding rules published on the BIS website last week, there is mounting frustration at the wait for approval.
Terry Fennell (pictured right), operations director at the Food and Drink Training and Education Council, chairs the butchery Trailblazer — which is still waiting for one standard to be declared ready to use — and said many Trailblazers were getting "a little uneasy" about the delay.
He said: "Employers on the butchery group have committed a lot of time and effort since March 2014 to the development of a new apprenticeship assessment plan that was submitted in June, so its naturally a little frustrating to be kept waiting for a decision."
Julie Hyett, talent lead at insurance company Aon, chairs the insurance trailblazer and said they were due to hear last week whether their standard for insurance practitioner was ready for use, but had not yet been told of a result.
Ms Hyett said: "It should have all been wrapped up by now — it's been rumbling on for quite some time and we're just sitting on our hands waiting for BIS to come back and approve the plans."
The group's initial assessment plan was rejected in February, said Ms Hyett, over small linguistic changes which the government had required, and had to be resubmitted in June — a submission date that had to be pushed backwards because of May's general election.
Ms Hyett said the group was prepared to "default" back to the old apprenticeship framework if the new trailblazer standard was not deemed ready to use in time, but admitted the delay had been "frustrating".
"Obviously we want to crack on with the trailblazers — that was the purpose of developing them, but we have to work in line with the government and I think there's a degree of understanding that they don't operate to the same time scales," she said.
Last month, when 15 new standards were published, the government announced it would be moving to a monthly deadline for assessment plan submission dates, along with the submission deadlines for standards and expressions of interest in developing a standard.
The guidance note, published on July 22, said the move was "aimed at removing current bottlenecks in the development process and should speed it up considerably".
A BIS spokesperson said: "It is up to individual employer groups to decide when they are ready to submit their standards for formal approval.
"There are no deadlines for approval as it's important employers have the time they need to ensure the standards developed meet the requirements of their industry."
It is understood the latest round of standards declared ready for use, which could also include standards published back in December, March and last month, is due to be published by the end of the month.
Meanwhile, figures exclusively obtained by FE Week under the Freedom of Information Act (see below) show that just eight providers, along with 16 employers, were behind the 300 Trailblazer starts in the first nine months they were available.
The figures, from the Skills Funding Agency (SFA), also show that only four employers started more than five Trailblazer apprenticeships between August last year and April and 60 per cent of all these were accounted for by just Jaguar Land Rover.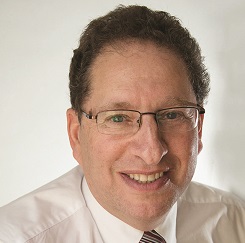 The 300 starts came from a pool of nine Trailblazer apprenticeships, and half of these starts were with Warwickshire College, which is among only four providers to start more than 10 apprenticeships on the new standards.
The low figures will make uncomfortable reading for the government, which has stated an "ambition" for all apprenticeship starts from 2017/18 to be Trailblazers.
The Association of Employment and Learning Providers (AELP) and the Association of Colleges (AoC) both said they were unsurprised by the low take-up figures.
Stewart Segal, AELP chief executive, called for a review of the funding and audit systems for Trailblazers to ensure they were working effectively and to encourage close working between employers and providers.
"It is not surprising that there are very low numbers of starts on the new Trailblazer standards," he said.
"It has taken a lot longer than planned to put together the standards, the assessment plan and getting the right processes in place to get apprentices started.
"The majority of the 300 starts involve large employers and it will be an even bigger challenge to involve smaller employers."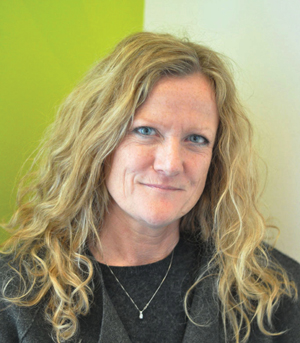 Teresa Frith, AoC senior skills policy manager, blamed the low number of starts on confusion over programme assessment plans.
She said: "It's no surprise that employers and providers have been slow to take up Trailblazer apprenticeships because, at the current stage of development within the Trailblazer programme, there is insufficient detail for providers about the independent end-of-programme assessment that apprentices will have to undertake."
She added the "vast majority of colleges" and the employers they work with had not been involved in the process.
The Department for Business, Innovation and Skills (BIS) declined to comment on the figures.
However, when June's Statistical First Release data revealed only 300 apprenticeship starts since the beginning of 2014/15, a spokesperson said: "Trailblazers is a new programme and the figures included in the June 2015 SFR are provisional in-year estimates.
"The figures are subject to change when the final full year data is published in November."
---
Table 1: The name of the employers with Trailblazer starts and how many starts they had
| | |
| --- | --- |
| Employer | Total |
| ACTDRIVE TECHNOLOGY LIMITED | – |
| Allpay | – |
| Barclays Bank plc | 10 |
| Bright Future Software Ltd | 40 |
| COMPUTER EYEZ (SOUTH) LTD | – |
| CROSSLAND AND DUDSON TRAINING LIMITED | – |
| I-Dash Ltd | – |
| Jaguar Land Rover | 180 |
| JSL Computers | – |
| Kaonix Solutions Ltd | – |
| National Grid Plc | 20 |
| Supplenta Ltd | – |
| Sysdoc Ltd | – |
| Telis Limited | – |
| Vestey Foods Group Limited | – |
| Waymark IT | – |
| Grand Total | 300 |
---
Table 2: The name of the providers with Trailblazer starts and how many starts they had
| | |
| --- | --- |
| Provider | Total |
| B-Skill Limited | – |
| Capita PLC | 10 |
| EEF Limited | 10 |
| Huntingdonshire Regional College | 10 |
| National Grid PLC | 20 |
| North West Training Council | 20 |
| Total People Limited | 40 |
| Warwickshire College | 150 |
| Grand total | 300 |
---
Table 3: The number of starts against each Trailblazer Standard
| | |
| --- | --- |
| Trailblazer standard | Total |
| Electrical/Electronic technical support engineer | 10 |
| Manufacturing engineer | 20 |
| Mechatronics maintenance technician | 30 |
| Network engineer | 10 |
| Power network craftsperson | 20 |
| Product design & development engineer | 40 |
| Product design & development technician | 80 |
| Relationship manager | 10 |
| Software developer | 50 |
| Grand total | 300 |
---
Notes on the data (supplied by BIS):
.      The tables have been produced using provisional in-year estimates for the first nine months of 2014/15 – August to April
.      Volumes are rounded to the nearest ten except for grand totals which are rounded to the nearest hundred. The rounding convention is consistent with SFA/BIS statistical release and has been applied to these counts in order to minimise the risk of disclosure breaching the Data Protection Act 1998
.      '-' Indicates a base value of less than five
.      Provisional data for 2014/15 are subject to change until final data are published in November 2015
---