As the Institute for Learning (IfL) enters the last few weeks of its existence, Dr Jean Kelly's mood is a mixture of sadness and demob happiness.
Her desk in the open plan offices the IfL shares with dozens of other third sector organisations near Old Street is surrounded by boxes as all 14 members of staff prepare to move on to new things and transfer the IfL's legacy to the Education and Training Foundation (ETF).
Kelly, aged 65, admits she didn't always know her tenure as chief executive, which began in May after Toni Fazaeli retired, would be so short, but she's happy with the organisation taking the reins.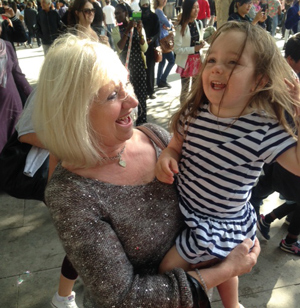 "There was no way that financially we could keep going as we were," she says, having witnessed membership numbers fall in the face of increasing fees in response to withdrawal of government funding
"My brief when I took over was to look for other ways that we could really continue to make a difference.
"We tried everything in theory to do that, and nothing really stacked up because what it would mean would have been a diminution of what we were.
"For us, what was important was that qualified teacher learning and skills status [QTLS] went forward. It was such a battle to get that equivalence between qualified teacher status [QTS] and QTLS, but when it came in in 2012, I mean, that was a terrific moment for all of us."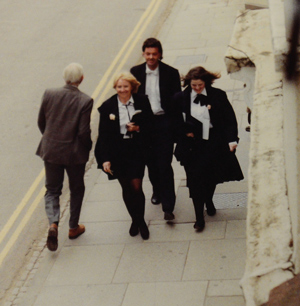 But while Kelly will be sad to leave professional life behind, she is looking forward to having time to do other things, including spending time with her two sons and three grandchildren and enjoying life in her native Charlton.
Growing up in South East London, Kelly attended Addey and Stanhope School, in Deptford, and, like countless others, she cites the hit and miss nature of her education as one of her reasons for going into teaching.
"I had fantastic, inspirational teachers, and some really poor teachers," she tells me.
"I think they do scar you actually, in some way — you've got to be quite strong to get over it. And that stays with you, and it's something that you can pass on to other people to show that not everybody can do it, and can do it well."
After obtaining a certificate in education at St Gabriel's Teacher Training College, in London, she taught in primary schools in the London boroughs of Bromley and Croydon while also studying with the Open University, an organisation she still enjoys a professional relationship with to this day.
But Kelly craved specialism, and at the age of 40 decided to defy convention by going to Oxford.
"It was daunting," she says. "I saw an advert in the paper, and it said Harris Manchester College was opening its doors to mature students, so I thought: 'If I'm going to go and do a degree, I want to see what it's all about at Oxford'.
What I really
love about FE
is there's always
an opportunity
to do something
else, something

different

 
"I turned up for the interview, and they thought I had come for a job as a cleaner. I had to fight to establish myself as somebody serious. And that's what's interesting, if you're from a working class background, you are seen as dabbling, but I was totally serious."
Leaving Oxford in 1992, Kelly returned to London with a fellowship at Queen Mary University where she lectured and received a PhD in 1997, and it was then that her long working relationship with FE began.
Initially managing the Cert Ed programme at Soundwell FE college in Bristol for two years, she returned to London again as manager of the BA/MA professional studies in education at Croydon College before moving on to policy roles with the Learning and Skills Development Agency and the Centre for Excellence in Leadership.
She says: "[IfL chair] Sue Crowley and I wrote an article years ago called Snakes and Ladders, and we said that in FE, your career is a bit like snakes and ladders. It's not exactly planned, you go up and down, and you might move across or you might slide down somewhere else, and you start again.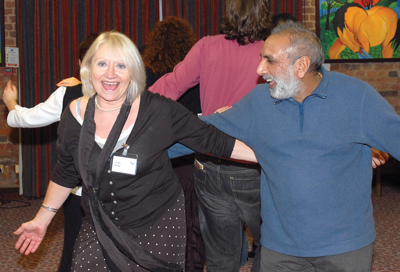 "It's a bit of happenstance and being flexible. I think what I really love about FE is there's always an opportunity to do something else, something different, and it always presents itself if you are willing to look and willing to take that chance — and I took the chances that came along. And that was really lucky for me."
As IfL's executive director for professional development between 2007 and 2014, Kelly presided over the highs and lows of the organisation, and laments the damage done by controversy over proposed membership fees several years ago.
"The damage that was done to us and our reputation in the preceding years was quite considerable," she says. "It's hard to come back from that and still get people enthused about what you are as an organisation.
"We've moved on and we're through it, but it was bad. We were in the eye of a perfect storm that blew up around government, unions, employers, and we were kind of caught in the middle. And it was a shame, because we wanted to work with all of them, and to do that well, and it didn't turn out
that way.
"And of course the real fallout from that was the deregulation of qualifications, of having to remain in good professional standing, of having to have QTLS. That's a pity. That's a real pity"
Kelly admits she hadn't planned on retiring so soon, but decided after the plan to close the IfL was announced that it presented an opportunity "to do things I have always wanted to do". The death of her trade unionist husband Brian last year was also a factor.
Whether it's the comfort of impending retirement, or perhaps because she has always been quite outspoken, Dr Kelly is more than happy to share her views on the current government and its education policies.
"We were in the eye of a perfect storm that blew up around government, unions, employers"

 
"I don't think the damage has really kicked in yet," she warns.
"If there is a change of government in May, which I hope there will be, and if that change means going back to what has always been the bedrock of education in this country, then I think the damage could be contained, and it can be rectified. But if it goes on for years and years and years in this way, it could do untold damage."
As our interview comes to an end, it's obvious that Dr Kelly's will not be a quiet retirement, although she insists she will not materialise in the offices of ETF chief executive David Russell.
She laughs when I suggest there might be a Greenwich Borough councillor or London Assembly member in her yet, but certainly doesn't rule anything out.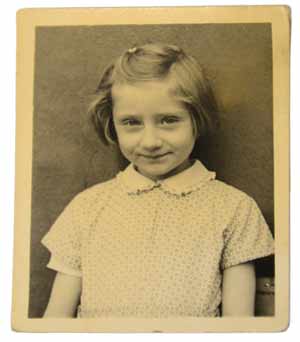 She says: "I think if you don't feel that whatever you are doing is making a difference, then I can't see why you would want to carry on, to be honest. It's important. It's a social responsibility, it's a human responsibility, so yes — I would like to do something like that, yes.
"I desperately want to write and go back and do some work with the Open University, and also the University of the Third Age.
"I am in discussions with the Ministry of Justice because I would quite like to be a magistrate, but apparently I'm too old. They have said I need to talk to the Lord Chancellor, so I am pursuing that."
What is your favourite book, and why?
The Riverside by Chaucer. I spent more than five years reading every page of this for my PhD thesis and my teaching. I just love language and the history of language and that's what Chaucer is all about
What is your pet hate?
Queue jumping. At airports, on buses, trains and in shops — in particular those people who do it pretending they haven't noticed a queue at all
What do you do to switch off after work?
I go home, cook, watch Channel 4 news — I'm very good at putting things into perspective
If you could invite anyone, living or dead, to a dinner party who would it be?
Family. They always turn out to be the best parties after all
What did you want to be when you were growing up?
It sounds boring but I always, always wanted to be a teacher. I used to teach my teddies using a blackboard and easel and a range of chalks. My techniques improved over the years