Most teenagers spend their schooldays daydreaming about life outside the classroom, but that wasn't the case for Andy Gannon.
The 157 Group director of policy admits it was his "nerdy side" which prompted him to crave a career in education from an early age, but not quite in the way you might expect.
"I have a slightly nerdy side to me", he tells me as we sit down over coffee at his flat in a leafy South West London suburb.
"I was fascinated by the way in which a school operated — by really tedious things like timetables and the structure of the staffing and how you made sure that three classes weren't all in the same room at the same time.
"I used to sit at home and think: 'It'd be quite nice to run a school or an organisation that had logistical elements to it' and, interestingly, when I became a teacher, one of the first bits of additional responsibility I had was as exams coordinator, which meant I got to sit on my own in a room for hours, organising timetables."
Gannon, aged 43, was brought up in Hemel Hempstead, Hertfordshire, where he tells me he was a "classic academic kid" who was "universally known as the square".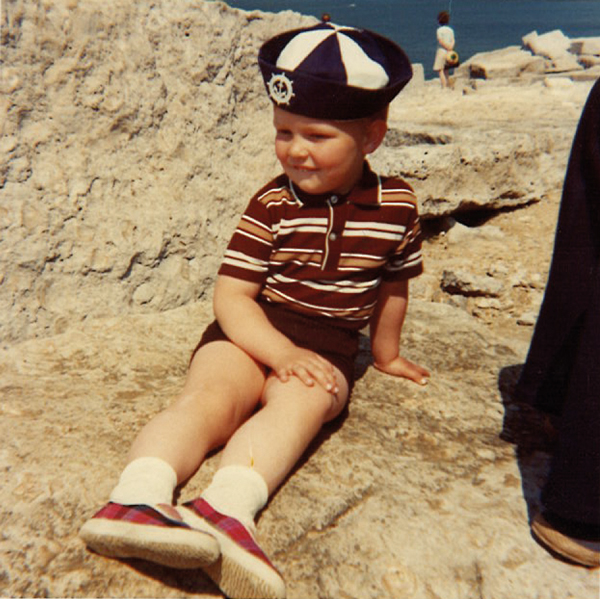 "I did very well at school", he explains. "There were very few things that challenged me except for PE. I always hated PE and I didn't like anything where I had to use my hands because I'm just not a creative person.
"I was a classic academic kid, and I'm an only child so I had an awful lot of time at home to spend musing and thinking and doing homework and all that stuff without the distraction of brothers and sisters."
Gannon studied languages at Jesus College, Cambridge, and spent a year in France from 1991 to 1992, graduating in 1993 with a first class degree.
But his higher education is something he admits to having "a very strange relationship with".
"I never planned it," he says. "I applied because my head of modern languages said I was good at French and German, and I should go to Cambridge. I didn't think twice about it. It never occurred to me that Cambridge might not necessarily be somewhere where I would have a lot of fun, or that the course might not really be what I wanted.
"I guess I now look back at it, in the midst of all the conversations we now have about careers guidance and personal development, and although I don't regret my time at Cambridge, I'm pretty sure that if the approach to careers education within my school had been different, I might have made a different choice."
With education still at the front of his mind, Gannon moved to Bristol to take a PGCE at the city's university. He started his teaching career at a secondary school, initially at Boswells School in Chelmsford then at Langley Grammar School in Slough.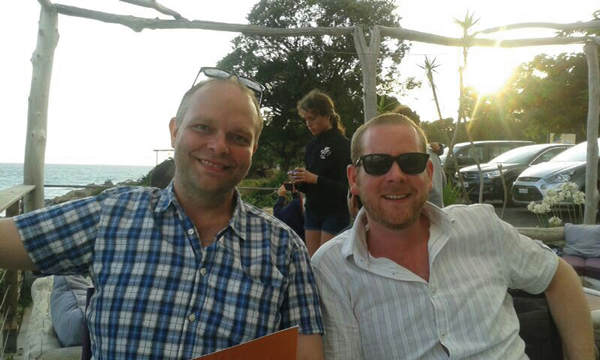 It was during his four years of teaching, between 1994 and 1998, that life changed for Gannon. His first proper relationship, and a decision to choose life over work for the first time saw him leave the profession, but not before he stood up and told an entire grammar school assembly that he was gay.
"By the mid-1990s, I had decided I was now a relationship person, and I was out and proud and gay," he explains.
"Rather misguidedly, as a 26-year-old, I stood up and effectively told everybody.
"Unfortunately, I had perhaps overestimated the extent to which things had moved on by 1998. The kids were remarkably supportive, still to this day I've got a couple of cards saying: 'Good on you, Sir.' One of them said he had decided to come out because of what I'd done as well, which was quite touching.
I'm pretty sure that if the approach to careers education within my school had been different, I might have made a different choice

 
"But I had very mixed reactions from the teaching staff. The local paper got hold of the story and started trying to make it into more than it was.
"Unfortunately it wasn't long before I was going to leave anyway, so the paper tried to make it look like that was the reason I was leaving."
Gannon's work in FE began at Southampton City College, where he joined as a press officer in 1998. He worked as a communications officer for Hampshire County Council from 2000 to 2002 when he re-joined the college as tutorial coordinator before becoming head of student support in 2004.
He described his move into the heady world of public relations as "a complete fluke".
He says: "I had applied for something completely different within the marketing department. It wasn't a conscious decision, it was just a job and I thought: 'I know a bit about education, so that's probably a reasonable institution to apply to' — knowing very little about FE, as is often the case with people who have been down the sort of educational route that I had.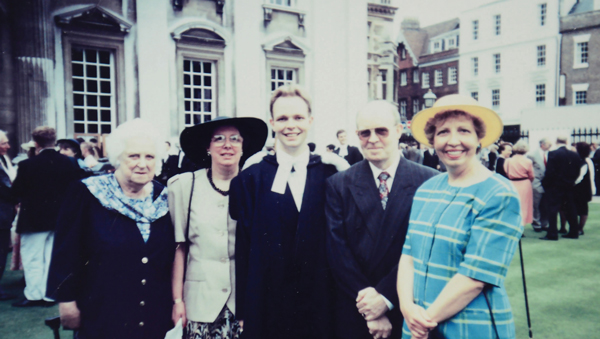 "I loved it. I got to meet lots of different people around the college, and I got to do
lots of writing, and lots of nerdy stuff about laying out prospectuses and working with graphic designers, which was a really interesting thing for me as a completely uncreative person."
Gannon moved to London in 2010, where he joined the 157 Group, initially as a project officer, before becoming director of policy to years ago.
His rise through the ranks of the FE policy world could be described as fast, but Gannon is keen to play down the possibility that he may eventually succeed Dr Lynne Sedgmore as executive director of the group, or that he will climb the ladder further, whether in or out of Westminster.
"I've been doing this job for two years effectively, maybe two and a bit, and I think in terms of working environments, this again has been such a shift, both in terms of how 157 works and the whole working at home and all the practicality stuff, but also getting to grips with the Westminster village, and how the national press works, and the national education press, which is a very different animal from the local press.
"I think after two and a bit years I'm just about getting to understand it all, because we're human beings, it takes a long time to adjust to working in a different environment of any sort. So if I'm honest, I think it's probably a little bit early for me to really be thinking: 'Okay, where does this go?'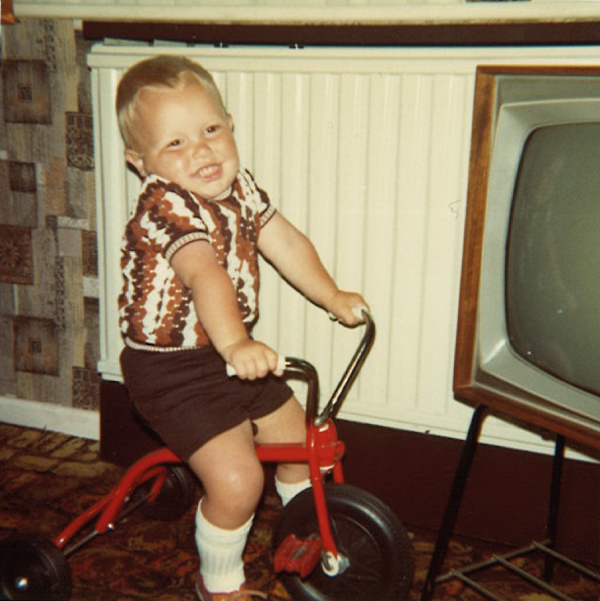 "What I do know is that I think I've got some interesting ideas to offer for the world of education, how that world might develop, whether that is continuing to do this kind of role, ending up in a more senior role, ending up in the Department for Education [he winces]. I honestly don't know."
But you could forgive Gannon for having something other than his career at the front of his mind. As many of you read this, he and his partner Dan Watts, 36 will be entering into a civil partnership.
"We are very deliberately having a civil partnership, rather than a wedding," says Gannon.
"I am very pleased that gay marriage is on the statute book and people can do it if they want to, but for me, the issue is that my relationship is valued and is not an issue, rather than I might now slip into the same centuries-old institution that everybody else always has."
It's a personal thing
What is your favourite book, and why?
Anything by Bill Bryson or John O'Farrell, because I have never been good at fiction and I like a book that makes
me laugh
What is your pet hate?
People's inconsideration of other people
What do you do to switch off after work?
I devour bits of trivia from Wikipedia and other corners of the internet — and am always planning for my next holiday
If you could invite anyone, living or dead, to a dinner party who would it be?
Victoria Wood (for her spot-on British wit), Agnetha Faltskog (because she was a childhood idol), Harry Beck (because the Tube map fascinates me) and Nick Clegg (because I suspect he has an interesting tale to tell about the last four years)
What did you want to be when you were growing up?
A DJ or a newsreader — on the BBC, because I lived in a house where the TV didn't get ITV