The Learning and Work Institute will make its formal debut tomorrow with a launch event in London's Canary Wharf.
The new organisation brings together the National Institute of Adult Continuing Education (Niace) and the Centre for Economic & Social Inclusion (Inclusion), though no staff members from either body have been or will be laid off as a result of the merger.
A spokesperson for the Institute said the new body was an "independent research, development and campaigning organisation" with the aim of "promoting lifelong learning, full employment and inclusion".
It would build on its founder organisations' previous work and Niace's offices, in Leicester and Cardiff, and Inclusion's offices, in London, will all stay open.
The spokesperson added that it would "be a powerful voice for adult learners, the low paid, the unemployed and those most disadvantaged in society".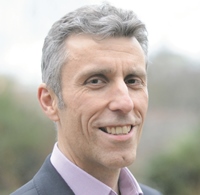 David Hughes, former chief executive of Niace (pictured right), has taken up the role of chief executive officer for the Learning and Work Institute. He said: "The new organisation will offer research and development project services, policy development, statistical analysis, events, conferences and campaigns.
"As a new thinktank, our work will deliver the evidence we need to endorse, challenge and improve public policy and delivery, employer behaviour and society's attitudes to learning, skills and employment. We will continue to campaign for lifelong learning, full employment and inclusion."
Dave Simmonds, former chief executive of Inclusion, will continue to work for the organisation on a part time basis until July. A spokesperson said that during this period he would work "to complete existing projects commitments and to tie up outstanding matters related to Inclusion, thereby helping ensure a smooth transition".
Tomorrow's three-hour event will be hosted by financial services firm JP Morgan from 5.30pm at 25 Bank Street, Canary Wharf, E14 5JP.
It will showcase Ambition London, a new project delivered by the Learning and Work Institute and funded by JPMorgan Chase Foundation, which aims to help low paid workers in retail and health and social care in London to improve their skills and their earnings, through better access to advanced learner loans.
Ahead of the event, a new website for the Learning and Work Institute will be unveiled today at www.learningandwork.org.uk
Niace, based in Leicester, and Inclusion, based in London, announced their alliance in February 2015 and said at the time that future merger could not be ruled out.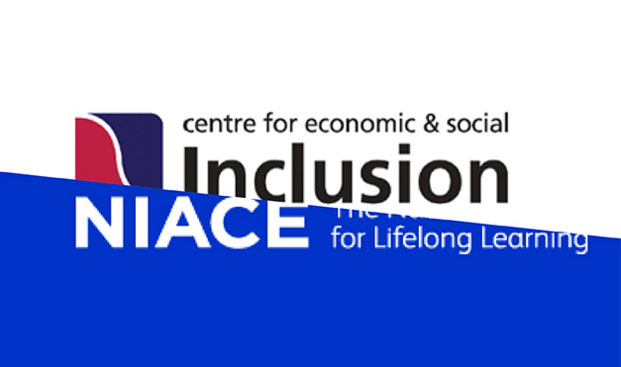 The full merger and was confirmed at the IntoWork Convention on July 14, 2015. Mr Hughes said at the time that there "were no plans for any other job losses" in connection with the merger, but he couldn't rule them out before the government's spending review. In November the new name of the Learning and Work Institute was approved by Niace members.
Commenting on the launch of the Institute, Mr Hughes said: "We want learning and work to count so that we have a skilled workforce, higher productivity and better paid jobs.
"There has never been a more important time for learning, employment and inclusion issues to be tackled together. With 5m adults in the UK lacking basic literacy and numeracy skills alongside widening skills gaps, we believe learning investment needs to increase for people across their careers and support people into active retirement.
"The devolution of employment and skills will provide great opportunities for better support to get people into work and to progress at work, but more needs to be done to understand how to do that and to find out what works best. Better services at local level will lead to more inclusive economic growth."