A parliamentary committee today called for government action after being told how one-third of transgender adult learners experienced "unacceptable" bullying or harassment.
The House of Commons Women and Equalities Committee (WEC), chaired by Basingstoke's Conservative MP Maria Miller (pictured above), looked into the issue between September and November and published its report, entitled Transgender Equality, this morning.
Key findings in the area of post-school education, which covered both FE and higher education, included one third of trans-students having been bullied or harassed on campus, and trans students being more likely to leave their courses as a result of this harassment.
"The levels of bullying and harassment experienced by trans-students in further and higher education are unacceptable," the report said.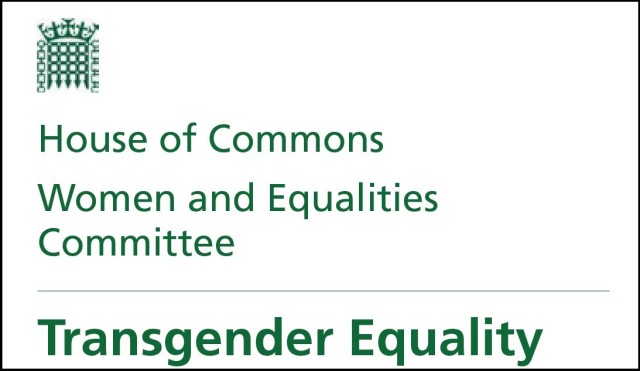 The inquiry had "heard evidence that in FE the learning environment for LGBT [lesbian, gay, bisexual, and transgender] learners might be more hostile than that in higher education," it said.
Evidence to the inquiry had been submitted by the National Union of Students (NUS), the Government Equalities Office and Skills Minister Nick Boles, among others.
The report's authors said they "welcomed" Mr Boles' offer, given during the inquiry's evidence session on October 28, to raise the issue with universities.
"We recommend that the government hold similar conversations with FE providers."
The report also called on the government "take steps" to ensure that all FE staff received training in gender identity awareness.
Speaking exclusively to FE Week, WEC chair Maria Miller, said she was "shocked" by the "level of transphobia that we've seen".
"The reason why it is so important to get the change that the minister agreed needed to happen is because too many students are choosing to leave their courses because they feel there's a lack of policies or facilities in place to support them as transpeople," she said.
Charley Hasted, aged 29, who is studying for a BTec in applied science at Lambeth College, was assigned female at birth, but identifies as neither male nor female.
"I know who I am, but I still hear comments, homophobic, biphobic language, get thrown around," they said.
"I'm in a position to challenge that when I hear it from other students but I think I'm very lucky. I'm also the LGBT officer at the college, so I know I've got staff members who'll back me up if I do challenge it whereas I think a lot of students wouldn't have the assurance that they know the staff are there to back them up if they do challenge.
"There are two trans people at Lambeth – me and one other – and neither of us are out to our classmates. We've both mature students, but neither of us feel comfortable being out to our classmates – which I think tells you a lot.
"I think the most important thing is making sure that trans students know that if they want to come out to staff or students they'll be respected and their identities will be respected, and that staff will challenge derogatory language when it's heard. You have to create an environment in which the student is comfortable being out."
The evidence submitted by the NUS, and cited in today's report, came from a January 2015 survey of more than 900 FE learners.
The survey was carried out by the Forum for Sexual Orientation and Gender Identity Equality in Post School Education, which is made up of a number of partners including the NUS, the Association of Colleges (AoC), University College Union (UCU), the Association of Employment and Learning Providers (AELP) and the Skills Funding Agency (SFA).
Initial findings from this survey, published by the NUS in April, showed that 59 per cent of non-binary learners — those who said their gender identity was neither male nor female, which included trans men and women — had experienced homophobic or transphobic namecalling.
Thirty-eight per cent had been harassed, 32 per cent had been threatened or intimidated and 17 per cent had been physically assaulted.
Almost half of the non-binary learners surveyed said they had "seriously considered" leaving their course.
In comparison, the NUS said, a 2014 survey of 4,000 students from 80 higher education institutions found that 18 per cent of lesbian, gay, bisexual and transgender (LGBT) students had experienced name-calling at least once.
Fran Cowling and Robbie Young, NUS LGBT+ officers, said that today's report showed there was "much more to do" to ensure that "trans students can equally participate" in FE.
An AoC spokesperson said: "It is unacceptable for any member of staff or student in a college to be a victim of bullying.
"We work with our members to support their awareness of the issue of bullying and harassment. Colleges work hard to ensure that those at risk have the right support in place."
The government is yet to comment on the WEC report.
Main image above: Yui Mok/PA Wire
For help and advice on transgender issues visit:
All About Trans — http://www.allabouttrans.org.uk/
Stonewall — http://www.stonewall.org.uk/
Gendered Intelligence — http://genderedintelligence.co.uk/
Forum for Sexual Orientation and Gender Identity Equality in Post School Education — https://sgforum.org.uk/