Labour's John Woodcock has replaced Yvonne Fovargue as Shadow Education Minister for Young People.
The MP for Barrow and Furness, in Cumbia, and former Shadow Transport Minister announced the appointment on Twitter this morning, saying he was "really pleased to be returning to Labour's front bench".
He takes on responsibility for 14 to 19 apprenticeships, vocational education, youth services and careers advice in Shadow Education Secretary Tristram Hunt's team, while Liam Byrne retains the Shadow Skills Minister brief in Shadow Business Secretary Chuka Umunna's team.
The Labour duo will be taking on Skills Minister Nick Boles, whose brief straddles both the Department for Education and the Department for Business, Innovation and Skills.
Mr Woodcock told FE Week this afternoon that he was "delighted" with the appointment, adding: "I have seen in my constituency the vital importance of good apprenticeships and strong FE institutions and am looking forward to getting out across the country to understand how government must improve to help young people get the chances they need."
Ms Fovargue had been appointed to the post in October. She replaced Rushanara Ali, who resigned after refusing to support her party's stance on military action in Iraq.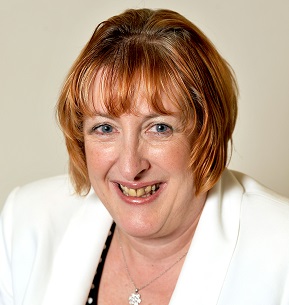 Ms Fovargue, who has taken on the role of Shadow Veterans Minister, said: "I have enjoyed my time in the education team. FE is such an important sector and brings immense value to the country, but faces a big challenge around funding.
"I know that John has the skills and knowledge to make a big impact and will be an excellent shadow minister."
Mr Woodcock was first elected to represent Barrow and Furness in 2010 and was re-elected with 42.3 per cent of the vote in the May 7 General Election.
The father-of two and former journalist for the Scotsman was Shadow Transport Minister from 2010 to 2013.
His Labour profile said that he had to step down from the transport brief "as he recovered from a nasty fall off his attic ladder. He admitted suffering from depression triggered by the slow recovery from his accident and now campaigns to raise awareness of mental health issues, which affect one in four of us in any given year".
He served on the House of Commons Defence Committee over the last two years.