A new principal has been appointed at City College Coventry just months after its disastrous inspection report.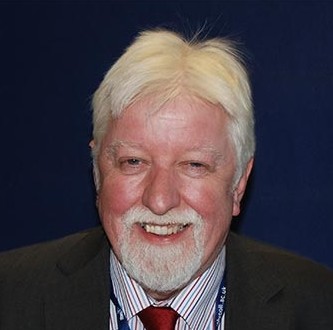 Former City of Wolverhampton College interim principal John Hogg has taken over at Coventry where he has begun a series of meetings with staff and students and is developing an improvement plan.
"The college has a lot to offer, excellent facilities, a capable and committed staff team and students motivated to learn," he said.
"While turning the college around will be challenging I believe that by working together we will see a significant and sustained improvement relatively quickly."
Mr Hogg replaced the college's former principal, Paul Taylor, last month.
Mr Taylor had overseen an Ofsted inspection that resulted in grade four (inadequate) results across each headline inspection field.
The report, published on April 23 following inspection in March, also gave grade fours throughout the main findings board, including apprenticeships and 19+ learning programmes.
The college's highest mark was a single grade two for teaching, learning and assessment on independent living and life skills.
Mr Taylor had been in post for 16 years and experienced two previous poor inspections.
It was unclear whether he had decided to leave or was asked to go, but the Skills Funding Agency said it had called for "fundamental changes" at the top of the 8,000-learner college.
His replacement, Mr Hogg, inherited a similar situation at Wolverhampton when he became its interim principal in August last year — five months after it had been labelled inadequate by Ofsted.
Within months of taking over he told staff he wanted to improve the college's "long" success rates (a mixed measure of the number of learners who start and successfully finish their courses, lasting 24 weeks or more).
They had already improved from 69.3 per cent in 2009/10 to 77.6 per cent in 2011/12. At Coventry, they have slipped from 78.4 per cent in 2009/10 to 75.2 per cent in 2011/12. The national average for 2011/12 was 81.2 per cent.
Nevertheless, Mr Hogg's full-time replacement at Wolverhampton, former South Staffordshire College deputy principal Mark Robertson, took over in May — while Ofsted inspectors were revisiting. Their reinspection resulted in an improved, grade three (requires improvement) rating.
Mr Hogg's career spans more than 35 years. After studying law at the University of Warwick he completed a postgraduate certificate of education and then began his FE career as a law lecturer at Coventry Technical College before moving to Tile Hill College.
After a period at Handsworth College, he moved to Middlesbrough College where he was promoted to head of faculty, vice principal and then principal in 2000.
Warwick Hall, Coventry's governors' chair, said: "Mr Hogg's track record and expertise mean he is ideally placed to take the college forward, improving the teaching and learning provision to the benefit of students and staff.
"We are delighted to welcome him to the college."
Mr Hall, who has been chair since 2001, is also understood to be stepping down. No details of his replacement were available.