The National Apprenticeship Service (NAS) has introduced a formal recognition process for Apprenticeship Training Agencies (ATAs) in order to safeguard the quality of provision delivered under the model.
The new approval system, which has been developed in partnership with the Confederation of Apprenticeship Training Agencies (COATA), applies to all ATAs in England and requires that they operate in accordance with the ATA framework.
ATAs which fail to pass the recognition process by August will not be listed on the National Register of Approved ATAs, barring all colleges and training providers from entering a contract with them. Peter Pledger, chairman of COATA, told FE Week: "It's really simple, you can't operate without it.
"If you are an ATA you need a Skills Funding Agency (SFA) provider to pay to deliver and pay for the training.
"If at the end of the process you are not recognised, then no SFA funded provider can work with you."
Until the end of August the recognition process does, however, allow organisations to operate for up to six months without recognition as an 'ATA in Development'.
The ATA Recognition Process guidance document, published by NAS, states: "There will be instances when a new organisation or one that is in the process of setting-up is not in a position to make a full application to become an Approved ATA.
"In these circumstances organisations are asked to register with NAS as an 'ATA in Development'.
"The development phase can last for a maximum of six months and will allow the organisation time to set-up, develop their business model and operate as an ATA prior to full approval."
NAS were concerned about organisations coming to them to say they were ATAs"
In a traditional apprenticeship, an employer recruits a young person and then places them on an apprenticeship framework, taking on all of the employment responsibility and training them either in-house or with an independent training provider.
An ATA on the other hand employs the apprentice themselves, hiring them out to businesses with a management fee until they decide whether or not to recruit them full-time.
The training, however, is still delivered by a provider with a Skills Funding Agency (SFA) contract.
While the ATA model is new to the UK, it has been operating in Australia under the Group Training Organisations (GTO) system for more than 20 years.
The ATA model has proven particularly popular with small and medium sized enterprises (SMEs).
"Some SMEs are reluctant to employ the apprentice themselves either because they're worried about the HR risks or they're worried about the hassle involved," Mr Pledger said.
"They may not have ever employed 16 to 18 year olds, or even 19-24 year olds, and therefore the only way to persuade them to take on an apprentice is to step in and be the employer."
Mr Pledger said the new recognition process was conceived by NAS to try and root out any unscrupulous businesses pretending to be ATAs.
"NAS were concerned about organisations coming to them to say they were ATAs," Mr Pledger said.
"So the NAS knew about the ATAs that they had funded, but they were getting calls, on what I understand as a daily basis, from people saying we have an ATA and how do we work with you or how can we progress."
He added: "Some of those ATAs, to be quite frank, were scams."
Businesses were trying to scam NAS by using the ATA model as a front for a programme led apprenticeship, or by pretending to use a host business when there was none at all.
"There was a whole range of other mechanisms just to simply extract training funding from the NAS for programmes that simple weren't apprenticeships," Mr Pledger said.
The new recognition process was launched during the Easter break, however the NAS are unable to promote or comment on the launch due to the pre-election period, known as 'purdah'.
Paul Coxhead, chief executive of the Logistics Apprenticeship Training Academy (LATA), said the new recognition process "all makes sense".
"It is all about quality, it's about what we want at the end at the end of this," Mr Coxhead told FE Week.
"It's not just quality for the employers so they get quality people, its quality for the kids so they're getting something which is meaningful, which is going to carry them through."
The recognition process follows the ATA framework released by the NAS on April 2, which lists the key behaviours associated with an ATA, such as how to engage properly with apprentices, host employers and training providers.
Ashley Langdon, chief executive of Impact Apprenticeships, says while he thinks the framework and recognition process is "a great move forward", he has concerns about who the framework and recognition process will be monitored by.
Mr Langdon said: "I have some questions as far as the overall on-going policing of it.
"Obviously NAS local directors which we work with will visit regularly and all the rest of it, but I'll be interested to see how they actually audit and police practitioners that are operating ATAs."
Mr Pledger says because ATAs are independent organisations and not directly funded by the NAS, even with the framework it's very difficult to monitor and protect the ATA brand.
"All we will do is say you are not recognised by COATA and the NAS if you don't meet our framework," Mr Pledger said.
"What you do with your own money and your own resources are entirely up to you, but we won't work with you and the SFA won't fund providers to work with you either."
Does the ATA model need a makeover?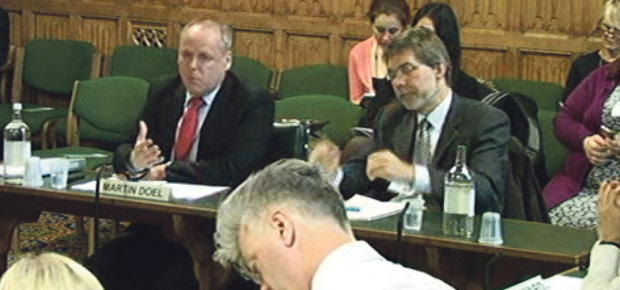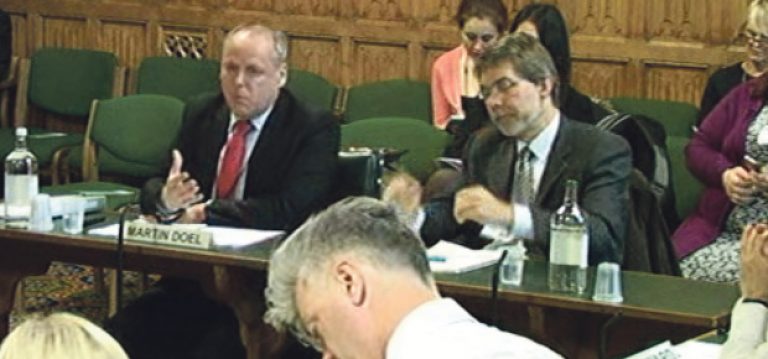 The ATA model was criticised by Tom Wilson, director of unionlearn at the House of Commons last week.
Mr Wilson, speaking at an evidence session held by the Business, Innovation and Skills (BIS) Select Committee, said it wasn't "a genuine employment relationship" for the apprentice.
"It's a device which is being used to create the impression of an employment relationship and that's frankly in our view something which is, antithetical to the fundamental idea of what an apprenticeship is all about," Mr Wilson said.
"Which is you work with an employer, not a group of employers, and that that employer, when you complete the apprentice takes you on ideally and gives you a full time job."
He added: "The ATA model is much more like an agency, frankly."
Mr Wilson later added that the ATA model was damaging the apprenticeship brand.
"We've got so many examples that we've come across through our networks with unions of ATAs which provide frankly not very good quality, not all, some are better than others, absolutely, but we have many, many examples where the ATA model has not served apprenticeships all that well," Mr Wilson said.
"They may have achieved the apprenticeship but they've then not actually got a job afterwards, or the quality of their training was not all that great, or in effect what they've been doing is working for an employer, not a group of employers, in the same way as if that employer frankly could have taken them on properly as we would have argued they should anyway."
Martin Doel, chief executive of the Association of Colleges (AoC), defended the ATA model and said they had "a really strong role to play here with SMEs".
"I think there is a very powerful model which was setup as a concept two years ago," Mr Doel said.
"We're clearly in the process of learning what makes it work and work in the best way, in terms of regulation and, we're perhaps not there with sharing best practices and oversight in order to continue to improve the model… but I do think there is a role for Group Training Associations (GTA) and ATAs, particularly for small employers."
Mr Doel added: "I think it is a very persuasive offer and a very useful model to use."