Nearly three-quarters of a billion pounds in public funds has been spent on bailing out and restructuring colleges, while the government is intervening in nearly half of them, a new report has revealed. 
The National Audit Office has today released its 'Financial sustainability of colleges in England' report, which details how the Department for Education has spent "significant amounts" on keeping colleges open, while core funding for the sector has fallen. 
As of February 2020, the government was intervening in 48 per cent of all open colleges – with more than a tenth being in formal intervention. 
FE Week has also calculated that £725.8 million has been spent on bailouts and restructuring funding, based on NAO figures – with £431 million alone being provided to 45 colleges for mergers and other structural changes. 
The chair of the influential Commons Public Accounts Committee, Meg Hillier, said the report "paints a stark picture of the college sector's plight".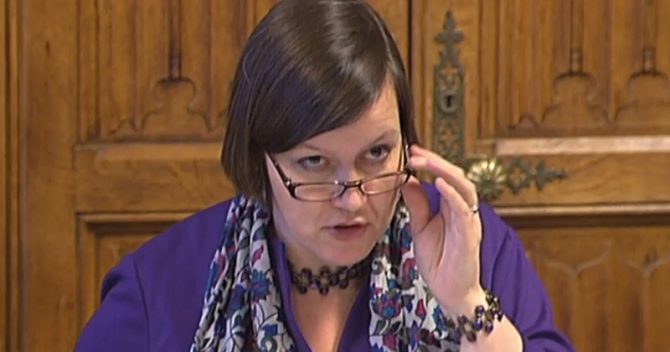 "The government has propped up some colleges at great expense, but this has only papered over the cracks in the system," she continued. 
The Department for Education has promised its "forthcoming White Paper will strengthen our colleges" but refused to reveal how.  
As first reported by FE Week in May, it is believed changes to legislation will enable the government to take ownership of failing colleges rather than force them into insolvency. 
The government also spent £253 million on 36 colleges which had "serious cashflow options" under the Education and Skills Funding Agency's 'exceptional financial support' scheme.  
However, the NAO has now found the ESFA has given up on getting back almost half – £99.9 million – of the funding, which was originally meant to be repayable. The scheme was discontinued in March 2019. 
Colleges in, or near to being in, education administration swallowed £41.8 million of ESFA emergency funds, the NAO reports, with £26.6 million being spent on the insolvency of Hadlow College and West Kent and Ashford College, both of which were placed in administration in mid-2019. 
The report did say the DfE's area review programme had "likely to have helped limit the financial deterioration of the sector", citing DfE projections that a fifth of colleges would have inadequate financial health in 2020 without the reviews, as opposed to 11 per cent of colleges that are in that category. 
But while the DfE has been financially propping up colleges that would otherwise have been forced into education administration, funding for students has tumbled down. 
We recognise the issues facing colleges and other providers
Funding for 16 to 19-year-old students fell by seven per cent in real terms between 2013/14 and 2018/19, with the funding rate for 18-year-olds being directly cut in 2014/15 from £4,000 to £3,300. 
Adult education and support services (excluding apprenticeships) fell by 35 per cent between 2013/14 and 2018/19, says the NAO.
The NAO has recommended the government evaluate and improve the effectiveness of its intervention regime, which was also criticised by Dame Mary Ney's 2019 report into government oversight of colleges. 
The government has also been urged to "learn lessons" from the two college insolvencies, and evaluate the cost, timeliness and impact of the education administration process. 
A DfE spokesperson highlighted how the report notes standards in the FE sector are high, with 82 per cent of colleges being 'good' or 'outstanding' in 2019, "but we recognise the issues facing colleges and other providers". 
They pointed to the £400 million funding boost for 16-19 students which came into effect this academic year and actions taken to stabilise the sector during COVID-19, such as guaranteeing grant payments, providing extra investment through the 16-19 bursary fund.