Formula One racing has Graham and Damon Hill and football has Harry and Jamie Redknapp, while high-flying father and son duos in the world of acting include Donald and Kiefer Sutherland, to name but one.
But the world of qualifications is no exception to familial footstep following — it has Mike and Jeremy Benson.
The latter is the man in charge of Ofqual's vocational arm, while the former spent most of his career at City & Guilds.
"Although we didn't talk about them a lot and of course I didn't understand a lot of what he was talking about, vocational qualifications were always part of my childhood," says Benson, junior (Jeremy).
He adds: "My father did a range of different jobs, administrative jobs, organising different types of assessments. He worked in their international division for a while; he was responsible at various points for their land-based qualifications."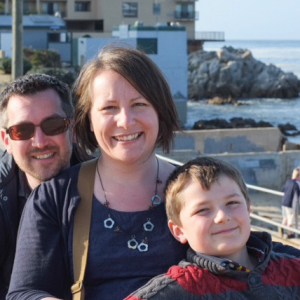 The 40-year-old grew up in Bedford and now lives with wife Sue and their children — Naomi, aged 11, and Sam, nine — in Market Harborough where he is deputy chair of governors at Meadowdale Primary School.
And Benson says he enjoyed his own education in Bedfordshire's three-tier school system, doing well at "everything but PE".
He says: "From when I was in the lower sixth, I guess we were gently encouraged to set our sights high in terms of universities. I remember one of the teachers taking a mini-bus full of us to go to Oxford, so I was never sort of pushed or anything, but it was introduced to us as an opportunity that we ought to consider."
Benson studied at Lady Margaret Hall, which had been Oxford's first women's college, and emerged in 1995 with a 2.1 in politics, philosophy and economics.
After seeing an advert for an executive officer entry scheme at the Department for Education (DfE), he joined the civil service, where he successfully applied for the graduate-entry fast stream. In 1999, after four years at the DfE, he became a team leader for finance.
Seconded to De Montford University as special projects manager from the end of 2002 to early 2004, Benson then returned to the DfE as a deputy director with responsibility for qualifications — a policy area which interests him to this day.
"There has clearly been quite a lot of change over time," he says. "Under the last government there was the introduction [of] diplomas and the reform to GCSEs and A-levels, and then over the lifetime of this government we have had further reforms, and now there's an increasing focus on apprenticeships.
Although we didn't talk about them a lot and of course I didn't understand a lot of what my father was talking about, vocational qualifications were always part of my childhood
"It's also interesting for me because it's not one of the most high-profile areas of education policy, which means there are opportunities to try and make some interesting things happen in an area that possibly hadn't been thought about in the past."
And so Benson today finds himself atop the Ofqual vocational division. It's a post he's held since September, having previously been its policy director for nearly three years and before that director, strategic management, for just over a year.
But the possibility that he might end up working at the regulator, an organisation he helped to set up during Ed Ball's time as Education Secretary at the then-Department for Children, Schools and Families (DCSF), did not initially occur to him.
He says: "My assumption had always been that once Ofqual had been set up that I would go and set up something else, go and find a different policy area to work on.
"It was set up in fairly challenging times, about a month before the 2010 general election, and obviously we had a completely new set of ministers who had some serious concerns about the way that education policy had been, and about standards and so on, so Ofqual was facing quite a challenging environment.
"So when the opportunity came up to apply for a director post here in the summer of 2010, I don't think they had particularly expected me to apply for it, but they were very pleased when I did, and obviously I was delighted to get the job."
He adds: "Most of the thinking about the set-up of Ofqual had been driven by the DCSF, which was obviously the pre-19 side.
"The starting point was about how we build confidence in the standards of GCSEs and A-levels and so on.
"It was always going to have a role in relation to vocational qualifications as well. My previous job here was as director of policy, and I'd spent an increasing amount of time on vocational qualifications in that context because of the interest that [former Skills Minister] Matthew Hancock had on apprenticeships.
"We have a general qualifications directorate and a vocational qualifications directorate, and I actually applied for both, but the job I really wanted was the vocational one.
"There's so much really interesting and important work to do, and we're perhaps a little way behind in terms of developing the regulatory strategy in the vocational space."
Benson seems optimistic about yet more changes to the qualifications landscape, but has called for clarity when it comes to Functional Skills, and a focus on quality when looking at apprenticeships.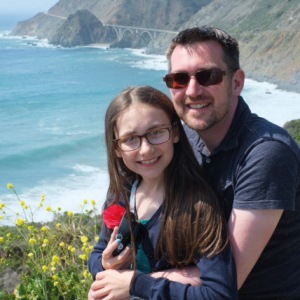 He says: "What we need in a sense from policy makers is clarity about where Functional Skills and other qualifications sit in the landscape, because that clarity of the policy context enables us to think about how we can then regulate the qualifications as effectively as possible."
He adds: "Under the new apprenticeship model we will probably have an ongoing role regulating at least some of the end point assessments for the reformed apprenticeships, and it's our job to make sure that the assessments of those apprenticeships, whatever types of assessments they are, where we regulate them, are as good as they can be.
"If the numbers of apprenticeships are going to be increased because the government thinks that's a good thing, that's fine — but from our point of view that shouldn't lead to any compromise in terms of the quality of the assessments, or the standards that are set."
—————————————————————————————————————————————
It's a personal thing
What is your favourite book, and why?
Arundhati Roy's The God of Small Things. It's funny, tragic, moving and wonderfully well-written
What is your pet hate?
Bad driving
What do you do to switch off after work?
Going out with the family. Listening to Test Match Special. Football — Sam and I have season tickets for Leicester City this season. I am also mildly obsessive about classical music
If you could invite anyone, living or dead, to a dinner party who would it be?
Clement Attlee, Kenneth Clarke MP, Leonard Bernstein and Aung San Suu Kyi
What did you want to be when you were growing up?
A journalist. It combined two interests — writing and current affairs. But I don't think I'd have been very good at it