As far as student debt goes, City & Guilds UK managing director Kirstie Donnelly is more qualified than most to sympathise with today's hard-pressed learners struggling to stay out of the red.
Just ask the manager of the Natwest bank that held her account during her days as an English literature student at the University of Manchester.
"The bank manager told me and my dad [Brian] that I probably had one of the worst student debts at the time," explains 47-year-old Donnelly.
"I remember he suggested to me and my dad that I shouldn't bank with them again, and my dad did say: 'I think you might regret that one day'."
But Donnelly's financial situation was not born of profligacy.
"The reason is I didn't get a grant," she explains. "My dad was funding three of us [Donnelly is one of four siblings], but he couldn't actually afford to. Even though we were all working to try to fund ourselves, it was still accumulating."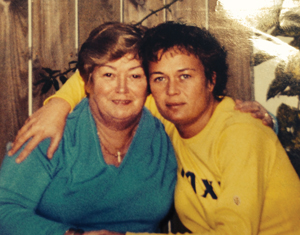 However, Donnelly's efforts to pay her own way through university were nothing new.
At the tender age of 11, she had an after-school job picking lettuce in the village where she lived, just outside Southport, in Lancashire.
"I have always liked working," says Donnelly, now a resident of Hampstead, in London.
"But of course, it was different then, there weren't the same compliance issues and I think that's really quite hard for young people today."
At 16, she got a job on a campsite in France, without telling mum Jill and dad.
"When I had finished my O-levels, I remember going in and saying: 'I'm going to France tomorrow'. My parents were absolutely horrified," she says.
"But they had the good sense, because they were quite liberal, to let me go, once they knew that it had all been arranged properly.
"Clearly, there was something going on in my head which was about wanting to be part of some world of work, really."
Her work ethic, she says, comes partly from her parents.
Jill, who died 10 years ago, was "a fantastic woman", says Donnelly, who taught children with special educational needs, while Brian was also a teacher.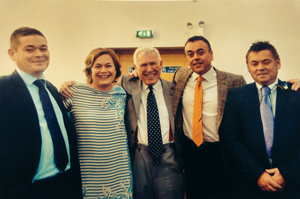 "He's 78 now and retired but he still does things, he goes off to Africa on education projects and he does things locally," she says.
With two older brothers, Matt and Tim, and a younger brother, Nick, Donnelly says she grew up in a "very male" household.
"It was quite robust, I suppose I did get special treatment, but only sometimes," she says. "But I also had to learn how to play football as well."
And learning to play football may well have proved more enjoyable than the world of education that Donnelly now calls home, career-wise. Indeed, she looks slightly sheepish as she admits: "Funnily enough, I don't know that I loved school — or education generally.
"I feel awful saying that because I was privileged enough to go all the way right through to university."
Donnelly went to university having completed her A-levels at Runshaw College, in Lancashire. During the uni holidays, she worked in France and on a Dutch tulip farm.
Being able to create something from scratch that then is going to have a positive impact on many people who you won't ever even meet, that clicked with me quite quickly and obviously stayed with me

 
"I've done some awful menial jobs in my time — whatever it took to earn some money. But I enjoyed what came with that — travelling, meeting new people," she says.
"I realised that it wasn't just an isolated environment like at university."
However, despite her exposure to the world of work, she wasn't sure what she wanted to do in the days after giving her university bank manager nightmares.
"I don't think I ever had a clear pattern in my head really," she says.
"I was always quite envious when you hear people say, 'I am going to be…' and then you meet them later on and they actually did it.
"But I don't think it's always possible to know what you want to do. That's why choice is so important."
In need of a job, Donnelly replied to as small newspaper advert for a supply English teacher at Priestley Sixth Form College, in Warrington.
"I had never taught before," she says. "But I walked in and they had me teaching their business A-level course for about four months, filling in, somebody was on maternity leave.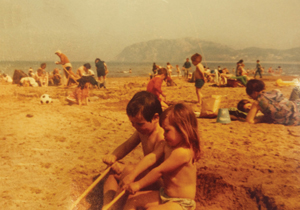 "While I was there, I got involved in designing the vocational curriculum programmes."
It was a turning point for Donnelly, who says the "creativity" of course design was what appealed to her.
"Being able to create something from scratch that then is going to have a positive impact on many people who you won't ever even meet, that clicked with me quite quickly and obviously stayed with me," she says.
After a few months there, she moved to designing training programmes for offender rehabilitation charity Nacro before moving to the Manchester Training and Enterprise Council (Tec).
One of the themes in Donnelly's career, she says, has been around change, not surprising in a sector that's forever shifting and reforming — but it is something Donnelly thrives on.
"The common thread is in every role I have had is probably being a change agent — but transformation and change is something that always is of interest to me, although not for the sake of it, but where it's needed, where you can see opportunities to make something better," she says.
Her 10 years at Manchester Tec gave her experience doing "some real leading edge things in a public sector setting, but with a very clear commercial bias — it's a very important blend that we need to have in our sector really".
"I don't know why people sometimes have such a problem with commerciality within a public sector, because I think it's important," she says.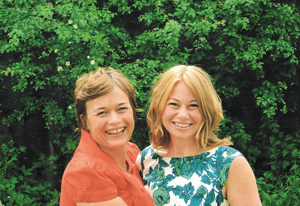 "As long as what is happening with those commercial outputs is then still driving that agenda, I think it's a good thing."
When the Tec was disbanded "on a political whim" in 2001 Donnelly decided to pursue her burgeoning interest in technology and education, at Video Arts, a producing training videos, as they made the move from VHS to digital.
It was there she met civil partner of 14 years Nat, who left the company shortly after Donelly arrived and now works for the Children's Food Trust, where she teaches children and families about healthy cooking and eating.
After Video Arts, Donnelly was headhunted to work for Learndirect, where she stayed for eight years until it was sold in 2011.
Getting the MBE for services to e-learning the same year, she says, was surprisingly enjoyable.
"I wasn't hugely bothered about it but you go to the palace and they really do make it very special," she says.
For Donnelly, the move to City & Guilds felt like the "natural thing to do".
"I am quite an intuitive and instinctive person and years before I'd visited City & Guilds and I remember just fleetingly thinking, 'I can see myself working here'," she says.
Looking back at her own career, which began with her not knowing what options were open to her, she says she can see where her interest in policy came from.
"I have been shaped by what's happened to me, and they have been positive experiences by and large, but I therefore do feel really passionate about people having more choice, and that choice being earlier, about people having much more access to work experience," explains Donnelly.
In terms of careers advice, she says: "I just think is an absolute travesty that we continue to talk about it yet ignore it. And yet actually if we did it properly and we did it well, then would it not actually end up being a prevention, rather than a very expensive cure?"
It's a personal thing
What is your favourite book, and why?
I really love Middlemarch by George Eliot, but equally I was a great fan when Bridget Jones first came out, and I used to collect the columns when it was in the Guardian as a weekly column. Also one of the really good books I've read very recently which really struck with me was Why Be Happy When You Could Be Normal? by Jeanette Winterson
What do you do to switch off from work?
In the week, it's difficult. I have a dog called Sue-Ellen so I love spending time walking. I love living in London, so I do a lot of walking around, lots of theatre. I like swimming, but I don't do enough of it
What's your pet hate?
It's probably people being rude and dismissive, and then the other one I probably don't like is people who are disingenuous or insincere. Just generally people being rude or discourteous to others. There's just no need for it in this day and age
If you could invite anyone to a dinner party, living or dead, who would it be?
My mum — she was great at dinner parties and I so miss having our chats together and Captain Hardy, partly to find out if he did
kiss Lord Nelson but more to discover if the family legend about him being an ancestor of ours is true
What did you want to be when you grew up?
I never really had a burning desire to be a fire fighter or a nurse or a doctor. I knew that I wanted to travel — I was probably quite interested in journalism actually. I started thinking about things like child psychology