The art of being the boss hasn't come naturally to Hull College principal Graham Towse.
"My first experience of management was a disaster to be honest," he admits.
In 1995, having progressed to engineer at De-Smet Rosedowns Ltd, the company where he began an apprenticeship 10 years earlier at the age of 16, Towse moved upwards on the career ladder.
"And I hated it," he says with a laugh.
"I remember saying to my wife, 'I think I've hit my ceiling — I'm never going to be a manager, that's not how I am'."
But he says management skills can be learned — something that happened when he moved into FE teaching for the first time the following year.
"I sort of accidentally fell into FE," he says.
His company had wanted him to move to India, but with two small daughters, Amy, now 23 and Anna, now 21, Towse declined the offer and instead accepted a tutoring role at Hull College.
"And I learned about management that way — through a range of different roles, from managing students to having 60 staff underneath me as head of engineering and being a deputy at Bishop Burton and Grimsby Colleges," he says.
"Engineers are difficult people to manage — and I learned a lot.
"I learned tons of stuff around leadership and management and the difference between the two.
"Training courses and textbooks will give you the theory, but the application of it you learn through mistakes.
"There's a lot of us as managers and leaders in FE who are quite transactional, process-driven, quite hard, and trying to balance that with the emotional side of it is a skill which I think can be learned, but it's a very difficult one to learn."
But Towse has always had a rocky relationship with learning.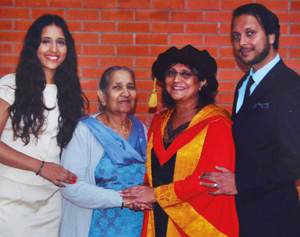 "I did terribly at school — awful," he says. "I just pratted about to be honest. I just wasn't interested.
"I sort of fancied going to sea, joining either the Royal or the Merchant Navy, so I went to Trinity House — a nautical college, the only one in the UK — and got to wear the sailor's outfit and all of that.
"While I was there, I did GCSE engineering, and I sort of quite liked it, the practical side of things, but failed the exam abysmally.
"I've never been academic. Okay, now I've managed to get a master's degree, but it was hard work. Nothing ever came easy to me."
However, he's philosophical about his journey.
"In some ways, it turned out all right, because if I had applied myself, things might have been totally different — I may have gone in a different direction, who knows?," he says.
As it was, at 16 Towse realised the sea wasn't for him, and decided "to stay with his roots" and his then-girlfriend, now wife, Sharon, in Hull.
He started his engineering apprenticeship, which at the time entailed a year of classroom-based learning before entering the workplace, at Hull College. This presented its own challenges.
"It's changed now, but back then a young apprentice engineer took a lot of stick," he says. "Nowadays, some of the things they did to us would be illegal. They'd hold you upside down, tie you to an engine hoist, hoist you up and leave you hanging.
"But you get used to it, and it was part and parcel of being an apprentice back then — that's just how it was and it was accepted in the trade. Obviously it has changed significantly now."
At 18 he married Sharon, then an apprentice with the council, and the couple bought a house.
He finished his apprenticeship and continued to work for the same company, who also put him through an engineering degree with the University of Humberside, before making the move into FE.
"I didn't know how to be a teacher," he says.
I have a motto — don't let not knowing how to do something stop you from doing it

 
"I started August 27, 1996, and started teaching September 3 — six days and I was in front of a class, with no material.
"And you learn, and you get on with it, and I think that's what it's like in life. And that's what keeps it all interesting for me.
"I have a motto — don't let not knowing how to do something stop you from doing it."
Towse's softly-spoken Yorkshire accent stops this from sounding arrogant — and it's clearly not meant that way.
"People or students say to me: 'I can't do that, I don't know how to do it'," he says.
"Well, sorry, have a go at it anyway and
do it."
After a decade at Hull, he had risen to become director of 14 to 19 provision, when a deputy principal role opened up at the nearby land-based Bishop Burton College.
"I was looking for the next step and there wasn't really an opportunity at Hull to progress," says Towse.
"It was something totally different too — that college is very commercially active. It's got its own farm, you're dealing with pigs and horses and I've never had anything to do with animals before.
"I learned loads from the principal, Jeanette Dawson. I think we clicked. She was kicking my backside every day, don't get me wrong, but she could get on with what she needed to and she trusted me to get on with stuff."
After four years there, Towse got "itchy feet" and applied for a deputy role at the Grimsby Institute, which was still reeling from an abrupt change in leadership.
"They had gone through a rocky road at Grimsby," says Towse.
"The new principal, Sue Middlehurst, and I worked really well together and we transformed the college."
Towse had planned to stay at Grimsby, and was being groomed to take over the role of principal when Middlehurst retired — but the principalship at Hull College came up.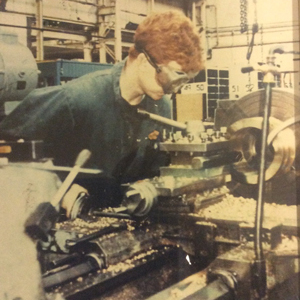 "For me it was a no-brainer," says Towse. "It's the college that actually saved me, because I'd left school with nothing. I think I got three O-levels at grade C, and did my apprenticeship and day release there, I did my HNC."
But in going back, he says, "the loop was closed".
"That was 18 months ago now, and it's been brilliant," he says.
The 28,000 learner college, currently rated outstanding by Ofsted, was among the first to directly recruit 14-year-olds last year, with an initial cohort of 200 — the largest in the country.
"That's a real challenge for us because we're sort of leading the way on it," he says.
"Nobody has really done it before, so we're picking up all sorts of things along the way that we perhaps didn't think about when we first set out, but I hope that that really gets going in a bigger way."
He adds: "It's an interesting time in FE at the moment. Obviously, there are funding challenges, but everyone has that, but the study programmes, maths and English are a big issue in Hull.
"More than 70 per cent of the young people that come to us have less than a grade C in maths and English and that's typical of a large FE college in a deprived area."
Telling young people who have had bad experiences at school that they have to take maths and English is a struggle he says, and isn't helped by the emphasis on GCSEs.
"Functional Skills are much better, students are able to contextualise and understand how to apply it to the trade they're studying," he says.
"I think if we lose them, we lose them at our peril, and getting it back again will be very difficult."
But being the principal of the college you attended, has added benefits for dealing with unwilling students.
"Because I've been there and done it, through FE, you get a bit of respect," he says.
Indeed, a picture of Towse using a lathe as a 17-year-old apprentice hangs in his office.
"What you get from young people sometimes is: 'You don't know, you've never done this…'" he says.
"And I can point to the picture, say to them, 'Actually, yes I have…' and that's been really powerful."
It's a personal thing
What is your favourite book, and why?
I'll read anything. The book that really got me into management thinking was The Goal by Eliyahu M Goldratt. But when I pick up Dan Brown and Lee Child books I can't put them down
What is your pet hate?
Those that lack ambition for themselves and their organisation and those that do not take responsibility and instead look for others to blame or criticise. One my previous bosses always used to say: "Look in the mirror before you look out of the window"
What do you do to switch off
after work?
I like to read when I can. I'm quite handy at most practical things and I like gardening and DIY too. My wife and I have totally remodelled our house by ourselves over the years
If you could invite anyone, living or dead, to a dinner party who would it be?
I'm not bad at music trivia, so I'd invite the crew from Never Mind the Buzzcocks for a fun night with a curry and a few beers
What did you want to be when you were growing up?
I never really had a plan as to what I wanted to be. I fancied the Navy for a bit. I had a working class upbringing where you were expected to enter a trade, which I did. I am of course now in my dream job as principal of the college in my home city which saved me after I didn't do well at school