The apprenticeship regulator is reviewing a proposal for a level 2 business administration replacement, which employers hope to have ready for delivery from September.
Institute for Apprenticeships and Technical Education (IfATE) chief executive Jennifer Coupland told FE Week's Annual Apprenticeship Conference today they are mulling over a "public sector organisation administrative assistant" standard.
This has been put forward by a group of employers, including the NHS, after repeated bids for a level 2 business administration apprenticeship standard to replace the old-style framework were rejected.
She said the institute "will always respond to employers who come forward with proposals for new apprenticeships and we take every proposal on its merits".
A "number" of employers had come forward with the proposed new standard at level 2, which would be considered "in isolation from things that may or may or may not have gone before," as "that's a fair and proper thing to do".
Coupland said the proposed standard would have to meet IfATE's "usual" tests to be approved for delivery.
It is not clear at this stage how this new proposal differs from the level 2 business administration, aside from having a different name.
It was Coupland who drove the final nail into the level 2 business administration standard's coffin, ahead of the framework being switched off last July.
At a last-chance meeting with employers in February 2020, after she took the chief executive post the previous November, Coupland said the employers' proposal did not meet the requirements for an apprenticeship, namely the minimum 12-month duration rule.
She also told the employers they would not be able to submit any further proposals for the standard.
Sparking controversy at last year's Annual Apprenticeship Conference in March 2020, the former Department for Education civil servant justified her decision as proposals for the level 2 standard "did not meet the tests" for a "high-quality training programme".
Employers have been able to utilise the level 3 business administrator standard, and the Education and Skills Funding Agency has highlighted the level 2 customer service practitioner standard as a replacement for the level 2 framework.
FE Week reported last October plans were afoot for a new, level 2 "Organisational Support Assistant" standard, which was being developed by the NHS and local councils for use in the public sector.
And plans for this new replacement appear to be quite far forward.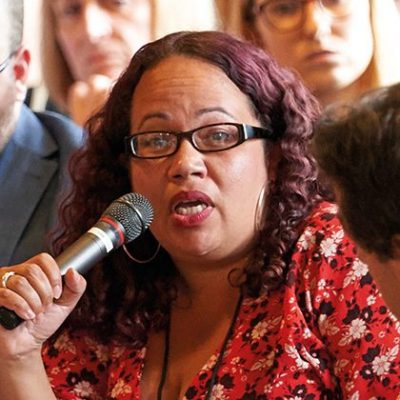 Addressing an Annual Apprenticeship Conference workshop yesterday, NHS Health Education England's national programme director Lucy Hunte said her organisation was "busy" with getting the new standard ready for delivery hopefully from this September.
The programme would be "widened" to outside the public sector, she said, adding that surveys will be "coming out shortly just to get private sector input.
"But the aim is we would hope to have this ready for delivery from September, but don't hold me to that, and obviously this is all IfATE-dependent."
Hunte said the institute "is really interested in the social mobility aspect this time round".