Sector leaders have welcomed Labour plans announced today to give every teenager face-to-face careers advice — including guidance on "high quality apprenticeships and technical degrees".
Party leader Ed Miliband announced the proposals to improve careers advice as part of Labour's education manifesto, A better plan for education, unveiled this morning.
A Labour spokesperson said it would involve all secondary school and college pupils "getting guaranteed face-to-face advice from trained careers advisers, beginning at the age of 11" and ensure that "teenagers learn about high quality apprenticeships and technical degrees as well as traditional academic routes into universities".
The spokesperson added that Labour would also re-introduce compulsory work experience for 14 to 16-year-olds.
Labour claimed the proposals would cost approximately £50m and be "funded and supported through a partnership between universities, schools, colleges, and employers".
Martin Doel (pictured right), chief executive of the Association of Colleges (AoC), said: "Careers guidance and advice is currently failing young people in this country and we're pleased that Labour is looking to rectify this.
"We need a system that supports young people to make informed choices and guaranteed careers advice from trained advisors would help provide this."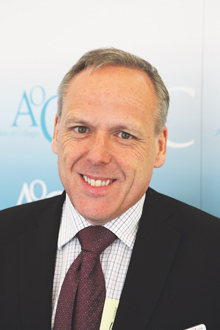 He added that Labour's proposal was similar to what AoC proposed in its manifesto, which was "to establish a partnership between universities, schools, colleges and employers".
"In addition, however, there should be systematic careers education built into the curriculum teaching children and young people about different types of businesses, how gender stereotyping affects career decisions and qualities needed by employers," he said.
Dr Lynne Sedgmore (pictured below), executive director of the 157 Group, said: "We welcome the fact that Labour has listened to the many voices decrying the poor state of careers advice and guidance for young people, and will be keen to see the details of their proposals."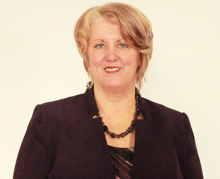 She added that the 157 Group had advocated face-to-face careers guidance "for a long time".
"It is important that what is delivered is fit for purpose in our modern and volatile world of work," she said.
"Engaging colleges, universities and — crucially — employers in this work in schools will be the key to making sure that the advice given is current and dynamic. This is an opportunity to break down once and for all the view that academic study is all that counts."
A spokesperson for the Association of Employment and Learning Providers (AELP) said: "Primary legislation already requires schools to offer pupils independent and impartial careers advice, so any measures to help underpin this would be welcome."
However, he added: "In AELP's view, the key thing is for government and schools to facilitate more contact with training providers who have close links to the local employers that can provide apprenticeship and traineeship opportunities for school leavers."
Mr Miliband said: "Young people must be equipped with the right skills, the right knowledge and the right advice they need to succeed. Failure to do this will not only cheat our young people of a decent future, it will cheat our country too.
"Labour has a better plan; equipping all our children with the skills and knowledge they need to succeed with excellence from the first steps a child takes to the day they prepare to stride into the adult world; a broad curriculum offering the best in both vocational and academic skills; a focus on the highest standards in every classroom a pathway into work."
Tristram Hunt, Shadow Education Secretary, said: "Too many young people are having opportunities closed off to them — whether that be accessing our leading universities or high quality apprenticeships.
"If you are a young person, whether you want to pursue gold standard vocational education or a high class academic pathway into work, Labour will make sure that you have the face-to-face guidance early on, so that doors are not closed off to you."
Labour plans to reform apprenticeships so that they would would only start from at level three and last a minimum of two years.
See edition 133 of FE Week, dated Monday, April 13, for more on Labour's education manifesto launch.