In the wake of the shocking murder of George Floyd by a police officer on the streets of Minneapolis nearly three years ago, businesses and public institutions pledged to redouble their efforts to tackle racism and discrimination. Pledges, diversity charters and steering groups were launched to show that action was being taken.
Representative organisations in further education joined in making firm commitments to act on equity, diversity and inclusion (EDI) and improve non-white representation in sector leadership positions. Jeff Greenidge, diversity director at the Association of Colleges (AoC), was determined to hold them accountable and ensure they were not just virtue signalling.
AELP, WorldSkills UK, the Education and Training Foundation (ETF) and the Federation of Awarding Bodies are all on board, and the FE commissioner has recently committed their support, an "important indicator" for Greenidge that the dial is shifting.
But real cultural change needs more than just the big players to make grand statements. Has the sector really changed in the way that Greenidge had hoped?
He believes the FE sector has "shifted the conversation" on EDI in response to global movements, particularly the murder of Floyd, the Me Too movement, the murder of Sarah Everard, increased awareness of "up-skirting" and, more recently, Andrew Tate-inspired misogyny and debates around the rights of transgender people. But change is still needed when it comes to the sector's own diversity.
As Greenidge admits, "progress is slow".
It's less about characteristics and more about the practice that people undertake
The percentage of ethnic minority college leaders dropped from 13 per cent in 2017 to 5-6 per cent in 2020, and has fallen again over the past year, according to FE commissioner Shelagh Legrave, a situation which she describes as "regrettable". The AoC said it did not collate that data so was unable to provide up-to-date figures.
At the same time, the percentage of ethnic minority students continues to rise – from 37 per cent in 2019-20 to 41 per cent in 2021-22.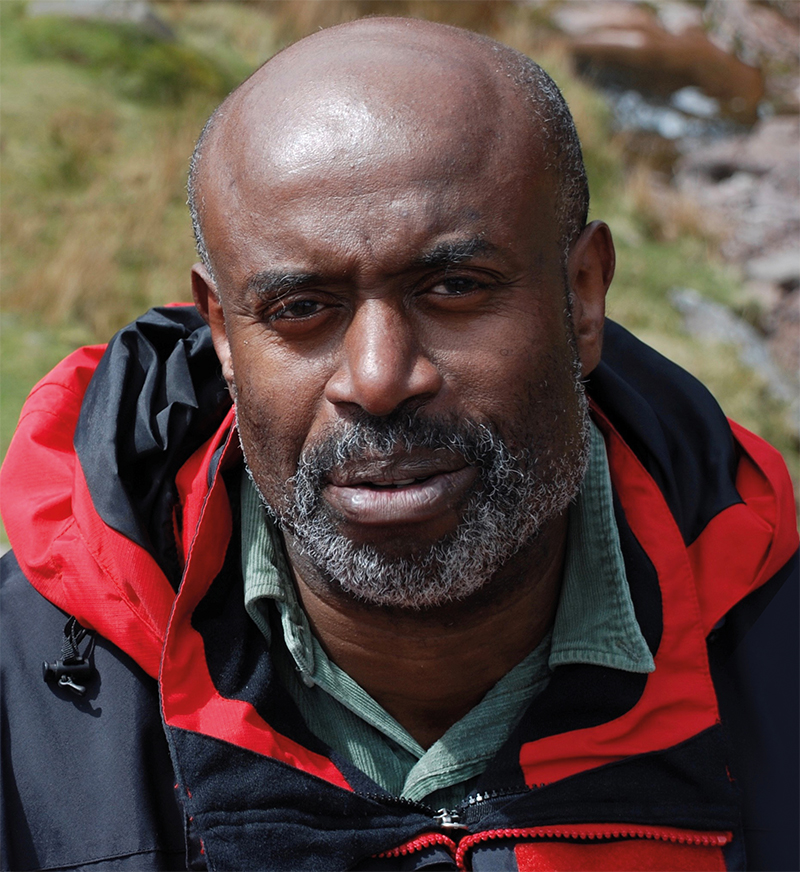 The ETF and AoC are currently providing programmes for people from under-represented backgrounds to get into college leadership roles, but Greenidge warns that "we also have to have the pipeline coming in at the bottom".
The sector bodies all have advisory groups within their organisations looking at diversity and inclusion, which Greenidge describes as a "positive step forward", and he praises City and Guilds for its work in making their staffing more inclusive.
But he wants to see more sector bodies "amplifying each other's voices" in order to have that wider impact.
The dangers of data
Greenidge will not be drawn on specifics about the sector's key objectives, because "that leads you down the road of box ticking".
He is wary of box ticking, having been one of the authors of the independent culture review of London Fire Brigade published last November, which found the service to be "institutionally misogynist and racist".
"It's quite easy for people to say, 'we'll make sure we've done our awareness training', to tick the box on equality and diversity processes. But actually the practice falls far below what needs to happen," he says.
The FE sector is "very data-driven", however – something which Greenidge sees as a "challenge". While data tends to capture visible diversity, it does not capture people's invisible characteristics.
When it comes to LGBTQ+ identities, it is hard to chart progress without "delving into" a person's sexual identity, and data cannot easily capture "intersectionality" such as "a black woman who is menopausal".
"It's less about characteristics and more about the practice that people undertake within further education that's important, and I'm beginning to see a shift there," he says.
Coaching movement evolves
In 2019, he set up a "game-changer" coaching programme for FE leaders to create a "groundswell of practitioners" in FE who were "daring to do something different".
Originally restricted to those from under-represented backgrounds but now open to all, the programme has coached more than 120 people, giving them "the confidence to put forward a compelling vision for the future".
About half (60) have since started change projects within their own organisations, which have included coaching others.
Greenidge is pleased to see principals being "much more vocal about their vulnerability in some cases", and "enabling things to happen within their organisations".
He applauds individuals such as Lynette Leith, vice principal of Hull College, who is making a positive impact with white working-class boys. Also Kam Nandra, assistant principal at South and City College Birmingham, and Hilda Koon, assistant principal of The Manchester College.
But he wants more people in the sector to speak up about the good work that they are doing.
"People in colleges often hide what they're doing because they feel it's never quite good enough. They want the perfect end result. But there's good stuff I know taking place."
The whole college approach
Greenidge highlights how the entire staff of Highlands College in Jersey have undertaken a coaching programme involving a "complete rethink" when it comes to EDI. Similarly, Wiltshire College put in place EDI training for all its staff.
Gail Larkin , Wiltshire's HR director, believes EDI "has to be talked about at every table" and "woven through all its strategies".
EDI has been included in her college's strategic plan in a way that is inclusive of "the whole college community – students, staff and stakeholders too where appropriate…led from the front" by principal Iain Hatt.
Wiltshire is "very aware" of its own lack of racial diversity; only 3 per cent of the county's population is non-white, doubling to 6 per cent of the college's students. Its EDI agenda is therefore "very different" from that of a diverse metropolitan college.
"Our students need to be prepared to go out into the wider world, where there is a lot more diversity than they see within their communities," says Larkin. "So we really need to be able to talk about it and model behaviours."
Any strategic groups designed for ethnic minority students would be "too small". So the college has formed a student-centred group capturing intersectional diversity, asking: "if you are demonstrating any diversity, what does that look and feel like for you?"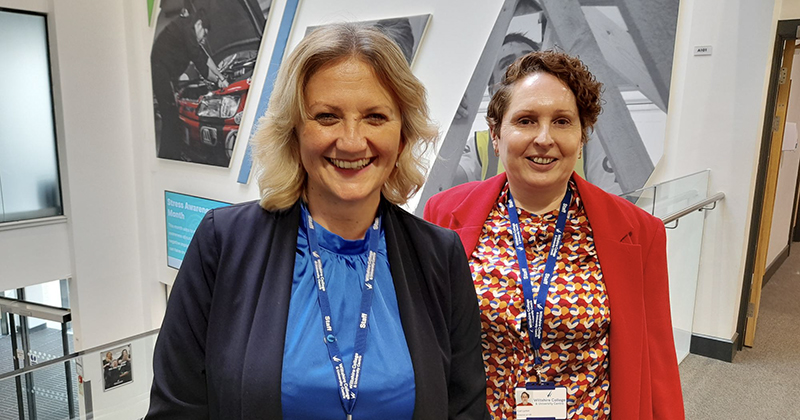 FE commissioner
EDI has been a "focus" for FE commissioner Shelagh Legrave since she took up the reins in 2021. It is a subject she feels "very strongly" about, and the recent drop in black college leaders is "regrettable".
Both The Black Leadership Group, formerly known as the Black FE Leadership Group, and the AoC have provided training to her team of six deputy FECs and 11 advisors.
She says her team has been "stressing the importance" of the EDI agenda at the annual strategic conversations with each college principal or chief executive and governors, and uses her termly letters to "remind colleges to have strategies in place to address EDI "challenges".
But she cautions that it will take time to see the results of such initiatives.
The FE commissioner will also "actively look to encourage" those with diverse characteristics to apply as mentees on the FE leadership mentoring programme run by the ETF, which launches later this month. It will provide FE staff with up to 18 hours of confidential, one-to-one sessions with mentors with experience as senior leaders in colleges.
WorldSkills UK
Neil Bentley-Gockmann, who just stepped down as chief executive of WorldSkills UK, made boosting diversity one of the body's key objectives in recent years. His approach was led by good quality, albeit perhaps uncomfortable, evidence.
In 2020 WorldSkills UK commissioned independent research to "investigate its record" on the inclusivity of its skills competitions. Its findings showed that WorldSkills UK competitors were not representative of young people in the UK, and white, non-disabled men were over-represented.
Having the evidence gave them the ammunition to respond. An EDI steering group, with representation from across the sector, was launched. The EDI heroes awards were created to profile role models and a competitor support fund was established to help young people access their programmes.
It has also launched centres of excellence in partnership with NCFE to widen participation in its programmes, with colleges predominantly in deprived areas.
Its strategy seems to be working. Registrations for WorldSkills UK competitions from ethnic minority students are up 14 per cent this year (from 8 per cent in 2020) and females up 44 per cent (from 31 per cent in 2020).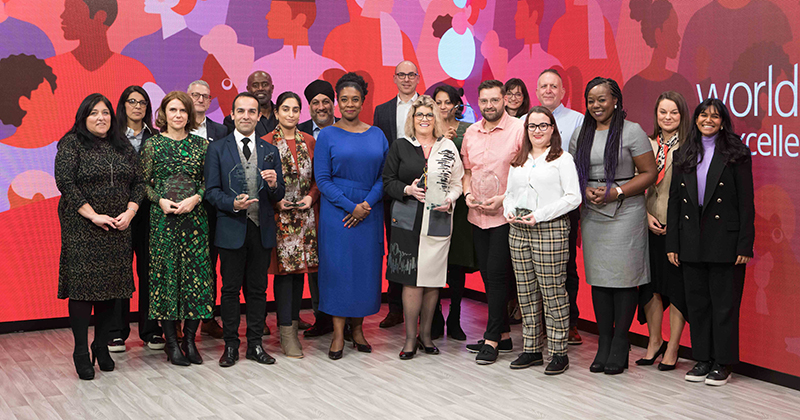 LGBTQ+ identities
Greenidge says there are "transgender challenges out there" that colleges are currently "finding it difficult to understand, support and manage".
One organisation working to increase awareness of LGBTQ+ issues is the awarding body VTCT.
More than 6,000 learners have now gone through its EDI qualifications, includinglevel 2 certificates in equality, diversity and inclusivity in an educational environment and in LGBT inclusivity in a health and social care environment.
Its head of customer engagement, Mark Child, says teaching staff are getting "more and more learners coming through that don't identify as male or female, and they want to understand how to support their learners more fully".
He says the LGBTQ+ qualifications have been "really popular with learners and teaching and assessment staff", and "everyone is really keen to understand the changing landscape of how people identify".
VTCT is also undertaking a review of its qualifications to ensure that gender-neutral language is used "to break down stereotypes that barbering, hairdressing and beauty, adult care, early years qualifications are not just male or female-centric but instead are gender fluid".
It is also supporting colleges and training providers with curriculum planning to embed added value qualifications alongside apprenticeship delivery, with a focus on LGBTQ+, mental health, sustainability, and equality and diversity.
New forms of discrimination
Racism is "still there" and "always will be" in FE, just as in society, says Greenidge. But there are also new and evolving forms of discrimination on campuses that the sector needs to be alert to, particularly around misogyny and the "fear that some women have" as a result, often for their own safety.
So, while people may feel they are making progress on misogyny, without "underlying culture changes" and the "calling out" of those misogynistic individuals by their friends and colleagues, they will simply "go underground" and "come out sometime in the future".
Wiltshire has organised workshops for staff and students in response to a rise in misogyny over the past 12 months. While this was sparked by the online popularity of Tate, Larkin says that – like many colleges – they are "trying not to directly mention" the social media influencer because "you're directing young people to that content if you talk about him".
At 65, Greenidge knows that he won't be able to hold the sector to account forever, and he wants to ensure that progress is sustainable.
"This is not about me as an individual. I create a space for those tough conversations to be had, but this has to be a collaborative effort across the sector."
His final plea to his colleagues across the sector is to be "comfortable having uncomfortable conversations".
"The more we have principals and senior leaders who are comfortable in that uncomfortable space, the more the culture changes and people feel much more willing to call things out."