Whether it's teaching in prisons or walking on hot coals, Steve Kelly, principal at Keighley College near Bradford, says the biggest lesson in life is to trust
Steve Kelly was trusted early on in his teaching career. There he was, sat in a PGCE class at Charles Keene College in Leicester as a slightly older student, having pledged to avoid becoming a "traditional teacher". His trainer, David Grayson, put an acetate slide on the projector and turned to the class.
"I distinctly remember that first lesson with David," Kelly tells me. "He put this image on the screen and it was the crappiest picture of a cartoon student, with a cap on, scruffy jeans, not looking great. The activity was to take this picture and tell me everything we need to do to help this student learn." The lesson was not to focus just on qualifications, but on helping somebody become themselves in every direction possible – a lesson that "really stuck with me".
After just a few months Grayson, who became Kelly's mentor, offered to pay him to teach the special educational needs module of the course, given his degree in youth and social work and experience working with young people with autism at camps in America and as a qualified youth worker in Leicester. "That's what was amazing about David. He saw in me an ability to fix things ̶ this part of the course was poor and he allowed me to do that. He trusted me. What I learned from David was to trust your staff."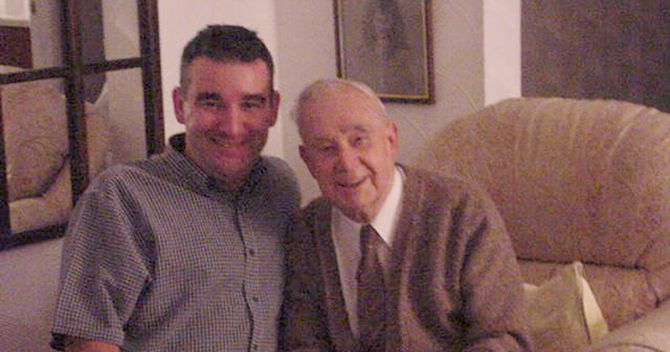 Kelly himself has come from an environment in which he was well trusted. He calls himself a "slow reader and a reluctant student" whose mum, a bright woman who had to leave school early to work in Liverpool's factories, made him sit at the dinner table for a certain amount of time to improve his reading. His father and grandfather were both dockers, and together with his mum taught him a strong work ethic. But along with the discipline came a clear message, says Johnson, that "'whatever you want to do, we'll support you in those decisions'". He "did miserably" in his A-levels and began to volunteer aged 18 at a residential home for young people with learning difficulties. It looked like a career towards teaching, but at that point "I wasn't very teachery in my head".
But the result of such a trusting home environment was the confidence to make bold decisions for himself. While at Northampton University, and supposed to be studying a degree in psychology and performance, Kelly set up a theatre production company that soon began to take on big events. Two-and-a-half years into his degree he quit, literally moments before sitting an exam. "I realised I knew nothing about what I was going to write about. I was either going to go into the exam room, or walk away, and I walked away." It's a bold move, and not one everyone would bounce back from. But Kelly was making money, driven by a growing capacity to spot gaps and think up solutions.
I was either going to go into the exam room, or walk away, and I walked away
One of the biggest gigs his production company landed was launching the infamous 'Nemesis' ride at Alton Towers. Kelly surely must be the only principal in FE whose voice has introduced a heart-stopping themepark ride to thousands of overexcited people. "We did all the lights, smoke and stuff like that. It was brilliant." I can just imagine his Scouse twang hiking up the octane levels several times over on the speakers, with an appropriate amount of drama and fun raging around. Like many of the most trusting people, Kelly seems comfortable in allowing fun – and even a certain amount of rule-bending – to play a big role in his leadership style.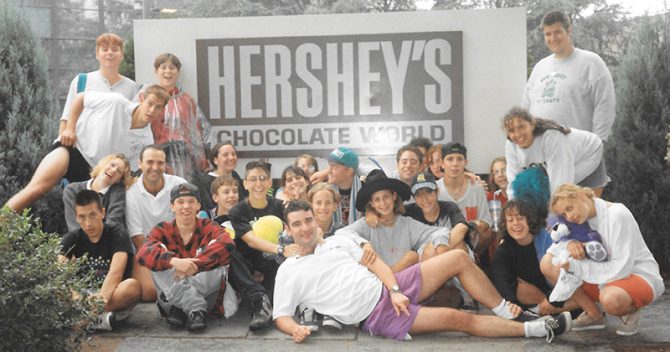 It's partly why Kelly became known for "ripping up lesson plans" halfway through a session and prioritising student experience. "I was good at saying, this isn't working, let's just scrap it. People didn't always know what to say to me in lessons – they'd say, you changed the lesson halfway through. And I'd say, did they learn? Did they progress? Did they enjoy it? And they'd say yes, so I'd say, what are you moaning about?" He laughs infectiously – you can imagine that staff meetings with Kelly are a riot.
I was good at saying, this isn't working, let's just scrap it
It's the kind of energetic, flexible approach that will have likely stood him in good stead working in some of the toughest FE environments around. Shortly after qualifying as a teacher, he taught at HM Prison Glen Parva in Leicestershire with responsibility for all learners with special educational needs for almost three years. Talk about the deep end. Since then, he's held roles overseeing the learner experience and vulnerable students at Leicester College, Chesterfield College and The Sheffield College. He even did a stint as an education consultant, just to try it out.
Perhaps the more unusual quality about Kelly is that he doesn't just trust himself to take risks but appears to trust others too. "One of the strategies I've done at the college is basically devolve lots of authority from me. I ultimately am in charge of the college, of course I am. But I have no authority whatsoever. My heads of department have the budget, the staff responsibility, the curriculum, in their hands." Mischievous staff reading this should take note, to see how wild a suggestion they can make that Kelly might be willing to pilot. "My answer will always be yes, to whatever you're asking to do, unless I can really see a good enough reason to say no."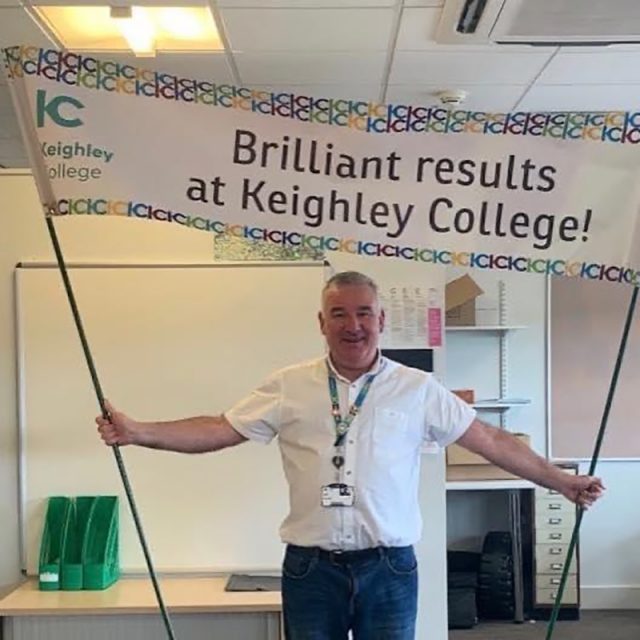 His key performance indicators in staff meetings also sound fairly unorthodox. "I'll say, I'm not bothered about your registers, all those tick boxes. Are the students engaged? Are they having fun?". One member of staff replied to him, "Yes, but you'll be worried if sign-up rates dip", to which Kelly replied, "Well, they won't, because you're in charge".
The all-trusting, it-should-be-enjoyable approach extends to learners too. As we speak, a student of Kelly's is waiting to find out whether he will be allowed to stay at the college following a fairly serious behaviour incident. There is no decision to be weighed in Kelly's mind: of course he'll be kept on. "He probably would have been excluded from most colleges. But he's going to volunteer some time with student services, tell other students why his behaviour was not appropriate, eat some humble pie. If I can work in a restorative way, he can learn to be respectful." He looks at me seriously. "Why should I, in a nice lovely office, ruin a kid's life?"
Much of this thinking – which the literature often terms "servant leadership" – has been developed in Kelly over a lifetime of reading self-development and people-management books. He's writing one himself at the moment, and reels off his top three recommendations: Good to Great by Jim Collins, How to be Brilliant by Michael Heppell and Start with Why by Simon Sinek. The approach may be partly inspired by his summer stints in America, where self-development and self-belief are perhaps a bigger part of the culture than in Britain.
In another off-the-wall anecdote, Kelly tells me he attended one personal development training exercise at which Oprah herself was present. But that's not the most extraordinary bit: the exercise involved all the participants walking on hot coals. Really? I repeat, trying not to sound too incredulous. "Yes, hot coals. You don't wreck your feet. You walk that fast."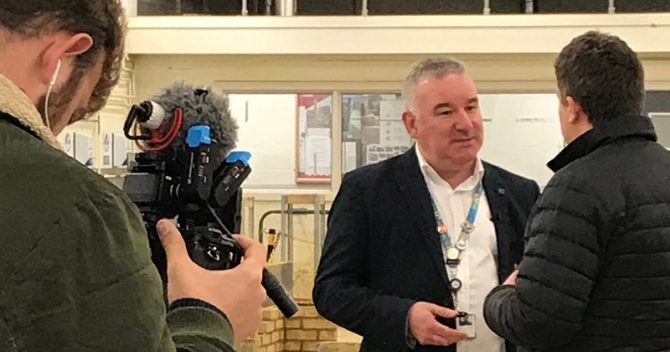 Perhaps what Kelly understands best of all, as a former drama type, is that most people want to feel significant ̶ to have a small stage on which their voice is heard. It's why he thinks it's a good idea for the misbehaving student to sit on the college's student voice committee. "We've trusted him, he wants to change his behaviour and we can also show that by giving him this authority. The word is 'significance'. He doesn't feel significant at the moment. It's about certainty and significance." As a former prison teacher, he's seen it before. "That's why people join a gang. There's certainty in it, and there's significance, because you're important."
Being an enabler, one imagines Kelly will, like many leaders, want to look around for new challenges once his institution is up and flying. He jokes that he's done so many roles he "sounds about 90 years old"; but he has stayed the course in several places, including eight years at Leicester College and five years at Chester College. And challenges remain: Keighley College is still establishing itself after breaking away as a separate institution from Leeds City College in 2018, within the also rebranded Luminate Education Group, formerly the Leeds City College Group. But when he took the principal post in 2019, a 'good' Ofsted grade was already in the bag from the year before, and the report gave a particular nod to the 'outstanding progress' made by the two specific groups he was responsible for before he became a principal: 14-to-16 and SEND learners. So far, so solved. So what keeps him ticking? I ask.
"I'm devoted to students, but I'm equally devoted to staff," he replies straight off. "I've always been really interested in teaching leaders. So I'm here to look after them but also to let them get on with it. They can make decisions. They're big boys and girls."