The government has finally announced the eight Institute for Apprenticeships board members (listed below), with the chair to be confirmed at a later date.
This will come as a relief to the sector after FE Week's front page last week reported concern that the government remained silent on board members and other permanent leadership posts, under three months before the Institute become "fully operational".
The Department for Education advertised for paid board members last June, and they comprise of a majority of employers as planned, but two are serving college principals.
This has been welcomed by chief executive of the Association of Colleges David Hughes, but the immediate response from the independent training provider sector was one of disappointment that it is not represented (see quotes below).
The government has also published the long-awaited IfA operational plan which "sets out how the Institute for Apprenticeships will take forward the programme of reform and raise the quality of apprenticeships."
A spokesperson for the Department for Education said: "One of the Institute's main jobs when it starts operating in April 2017 will be to support the government's drive to deliver three million quality apprenticeships by 2020 and that businesses get the skilled workforce they need to prosper, so it is vital that employers are well represented. That is why the board will be made up primarily of employers, business leaders and their representatives."
FE Week can also reveal that the first deputy director for the new apprenticeships policing body has been appointed.
Anastasia (Ana) Osbourne, formerly employed in the Enterprise Directorate at the Department for Business, Innovation and Skills, was introduced as the IfA's new 'deputy director of approvals', to an audience of over 100 delegates at a private Trailblazer Conference.
The conference, which was run by the Department for Education, took place in Birmingham and was attended by employers who have been designing apprenticeship standards.
According to the Department for Education's deputy director job pack, the deputy director of approvals will carry out four main functions.
Ms Osbourne will be expected to "coordinate and support the operation of the approvals process for apprenticeship standards and technical education standards".
She will also "work with route committees and others to ensure excellent quality assurance practice governs the approvals process including induction, standardisation, monitoring, review, risk assessment and feedback mechanisms".
Finally, her position awards her responsibility for building "effective relationships with stakeholders" and working with "analysts and others to develop occupational maps".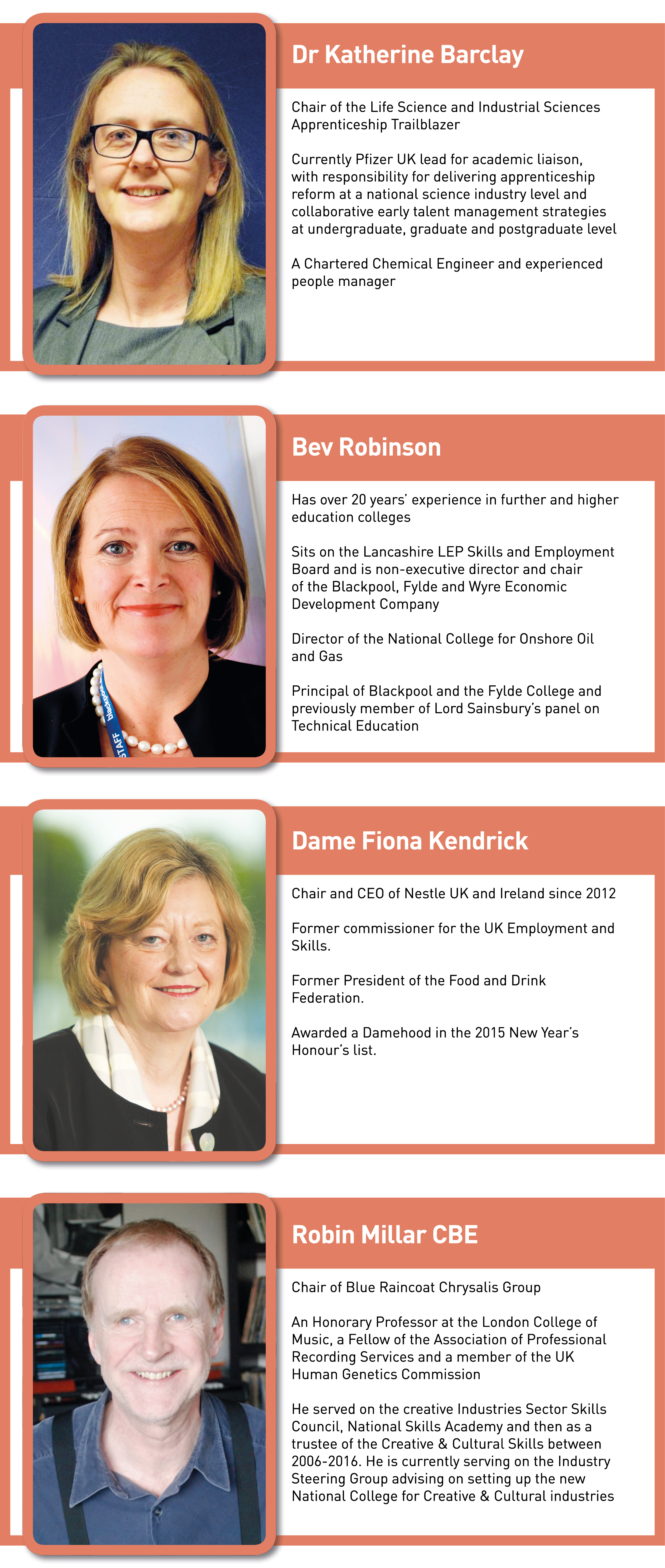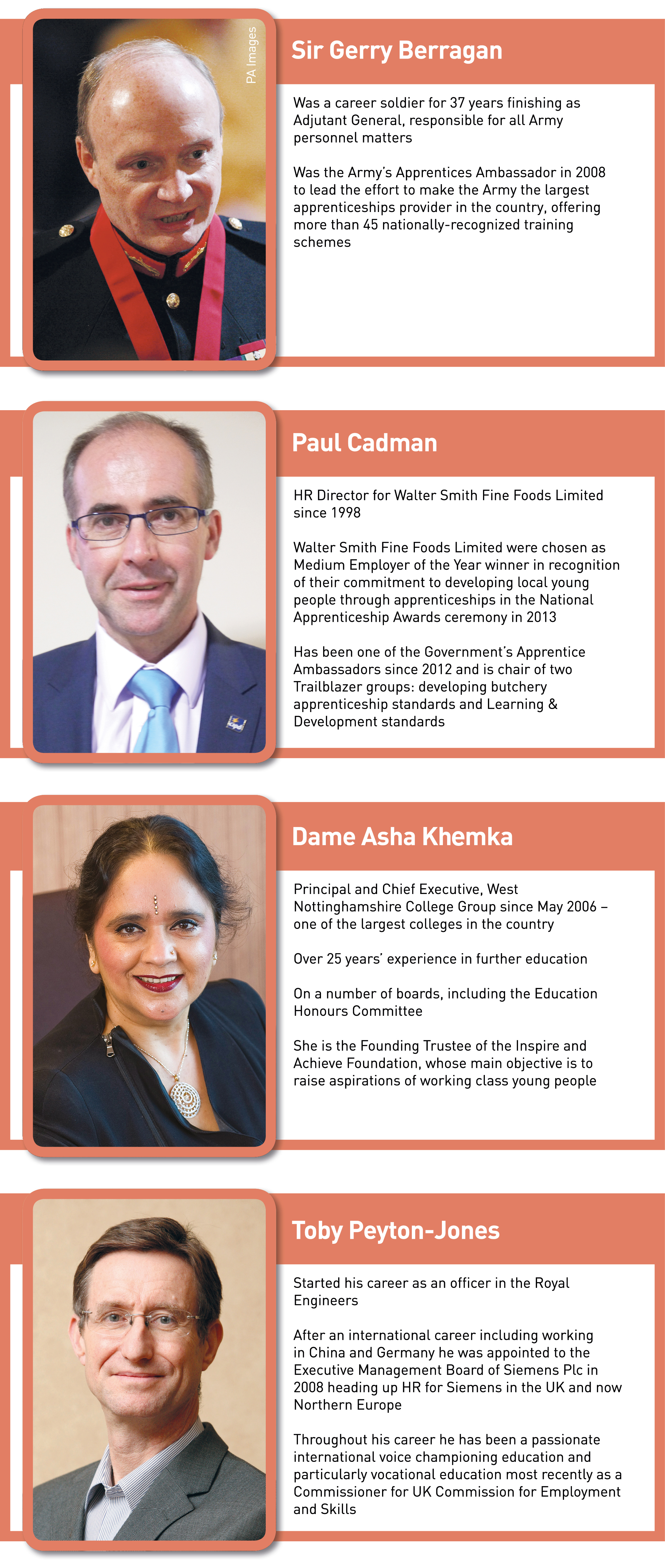 Reactions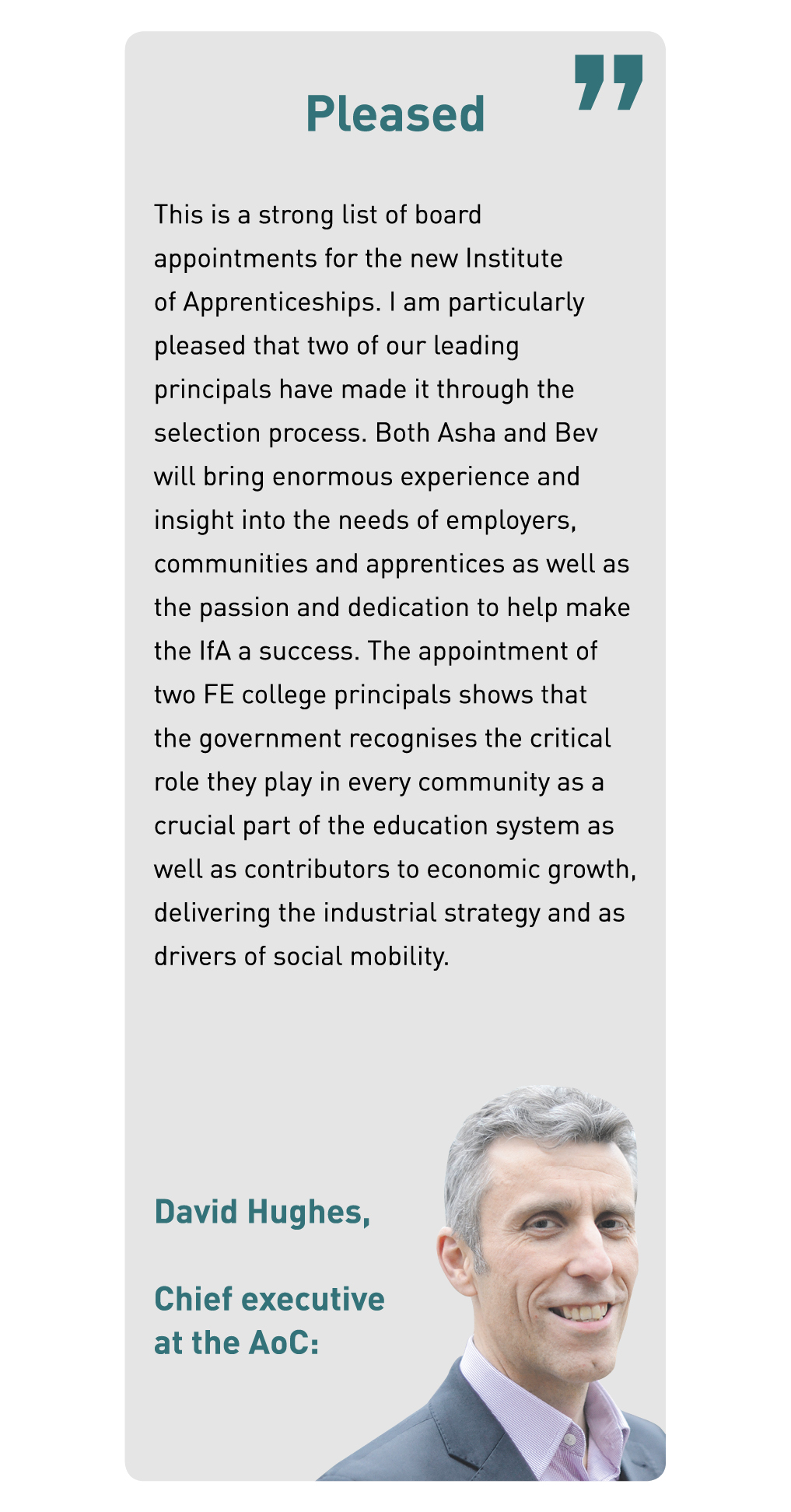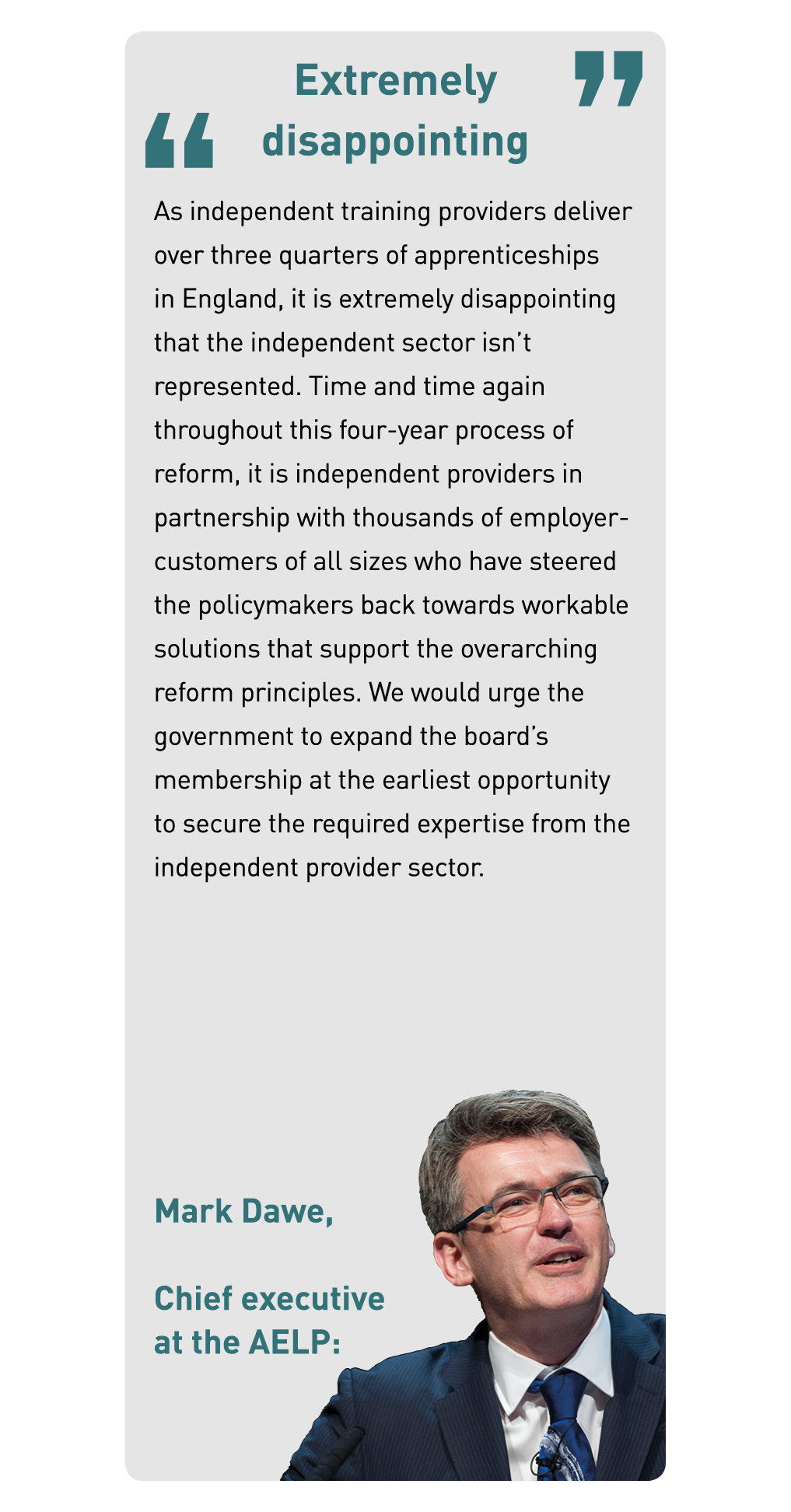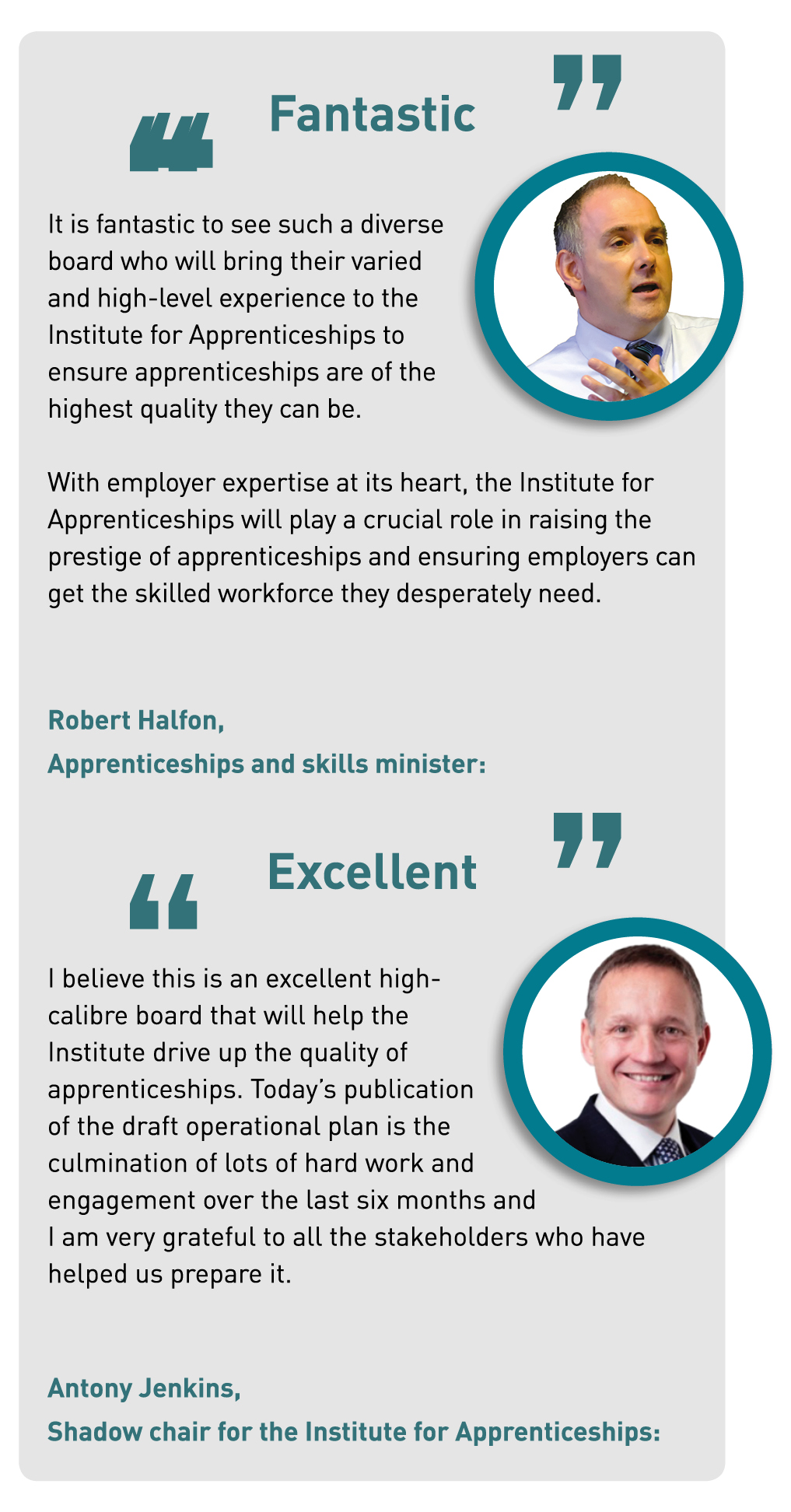 Update (Monday, January 30):
The Department for Education biographies for the Institute for Apprenticeship board members did not identify anyone from an independent training provider.
However, FE Week has subsequently been made aware that Paul Cadman is chief executive of Crosby Management Training.
Crosby Management Training does not have a direct contract with the SFA, but does subcontract from Dudley College and Walsall College, through contracts worth £281,380 combined.
AELP told FE Week this morning that its criticism of the weighting of appointments towards colleges, and not ITPs that are direct providers, still stood.