Chambers of commerce are in the spotlight. Meet Louise Bennett, chief executive of the Coventry and Warwickshire chamber of commerce – a businesswoman, trained psychotherapist and foster parent
You could say chambers of commerce are at a pivotal moment in their history. If all goes to plan, they could become a deeply ingrained part of the further education landscape. If all goes to plan.
A structure to more closely link education and employers has come in the guise of various plans over the years: we've had training and enterprise councils (now gone), sector skills councils (some still knocking around), regional development agencies (axed), local enterprise partnerships (relatively recent), all tasked, in some form, with connecting business need and skills training.
In the chambers' favour, at least, is that they're unlikely to fade away any time soon. There are 53 of them, each private companies with a chief executive, funded on membership or patron fees from local businesses; IT firms, manufacturers, local authorities, accountants and so on – anyone involved in the local economy. They also bid to win public money to provide free advisors, and can charge commercially for services, such as, say, courses in non-executive director training.
As Louise Bennett, chief executive of the Coventry and Warwickshire chamber of commerce, tells me, chambers have been around for over a hundred years. "This one is nearly 120 years old," she beams. "I don't say that like we're ancient and isn't that fabulous. More that chambers deserve some credit for constantly morphing, changing, responding and being relevant."
And morph again they must. At the moment, chambers do a variety of things to support business, says Bennett. "If you want to start a business, you come to us, and we deliver all the start-up support. If you want to grow the business, you can come to us – we have free advisors. If you want to export, you come to us. We do the checks to make sure you're exporting what you say you are."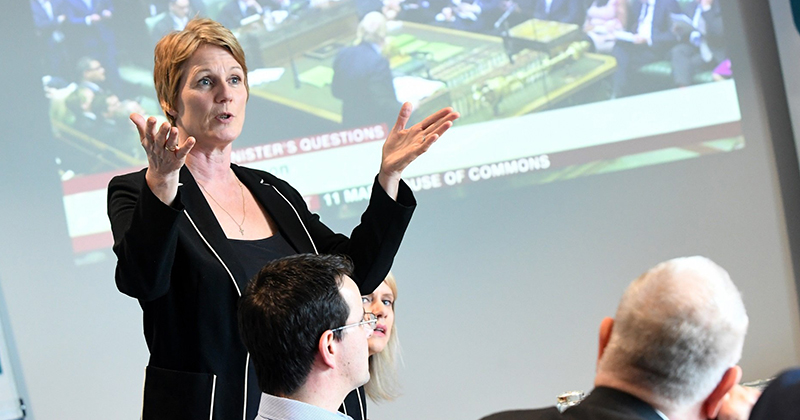 Colleges are already tightly involved, continues Bennett, as patrons (who pay between £150 and £6,000 a year to belong to the chamber, depending on their size and requirements). For instance, Warwickshire College Group, which Bennett praises as "very employer facing", works with her chamber to find employers, speak at its conferences and so on.
But now the government wants to significantly expand the role of chambers of commerce. It is their moment in the sun. Last year, FE Week reported that ministers had chosen the chambers to help deliver its skills plans after the 38 local enterprise partnerships (which aim to "forge an alliance between local business and the public sector") failed to impress.
Ministers had themselves lost a body to advise them on skills policy with the closure of the UK Commission for Employment and Skills in 2017 ̶ perhaps the British Chambers of Commerce could fill the gap.
So with the support of Baroness Alison Wolf, who advises the prime minister on skills, chambers were asked to step into the breach. As a result, all eight "local skills improvement plan" (LSIP) trailblazers were given to chambers of commerce as the lead "employer representative body".
Of course, the task is not without controversy. First off, there are the employers, who are now expected to work closely with their local chamber (membership of chambers, unlike in Germany, is not compulsory here). But in March, the director of one firm said he "didn't think chambers are close enough to what industry needs".
Bennett is a tour de force in repudiating this. "Whether you love us or you're not so sure, we're the only network across the country that has a local base." She points out other business groups such as the Federation of Small Businesses and the Institute of Directors are "all fabulous" but "have no national infrastructure".
The British Chambers of Commerce is also international, which seems useful post-Brexit: it runs an accredited network of chambers across the globe. "We're local, national and international. We're unique." They've also been established longer than LEPs, which were set up in 2011, and so are less likely to get abolished or renamed. She does seem to have a point.
However, LSIPs could also put the chambers in the slightly uncomfortable position of having more say over provider courses than providers themselves. Again, Bennett is firm: "Colleges want us to be collaborators. They want to see us as a positive influencer on policy, not us in the press saying 'colleges are useless'. It's about us being a true collaborator."
LSIPs are also "not trying to duplicate what colleges are already doing. They're either trying to plug gaps, or be innovative." So for instance, a local business might need to "reshore" its suppliers, which means no longer using suppliers in, say, China or India and find them locally instead.
"So then it's, let's do a trailblazer around that, and work collaboratively with the college to make that work." It's not about changing everything a provider does, but looking at what might be missing, she explains.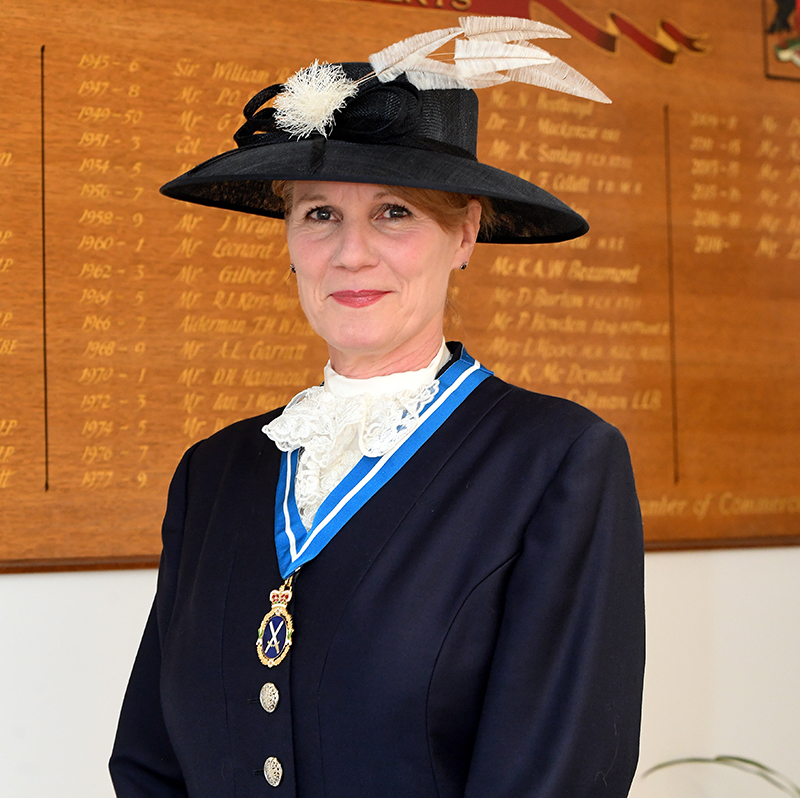 With these tricky balances to manage, perhaps the ultimate success of the chambers' expanded role will depend on the personalities of chief executives like Bennett. In another world, one can imagine Bennett as a college principal: she is interested in learning, education and mental health, and is a trained psychotherapist.
"I'm a Black Country girl from a working-class background, and I was the first person in my family, as many people are now, to go to university. I love learning, I love listening, I love having creative conversations like this one now."
She attended the University of Wolverhampton business school, did a masters in business at the University of Derby, began in retail and then moved into HR, becoming qualified with the Chartered Institute of Personnel and Development. She has worked for the NHS and in the private sector.
Then Bennett became head of policy at the Birmingham Chambers of Commerce, and has been with the chambers since. She laughs, self-deprecating: "Why would you be a political lobbyist with a Black Country accent? It sounds really bad on TV."
Eighteen years ago she was appointed one of the youngest female chief executives of a chamber of commerce, and hasn't looked back.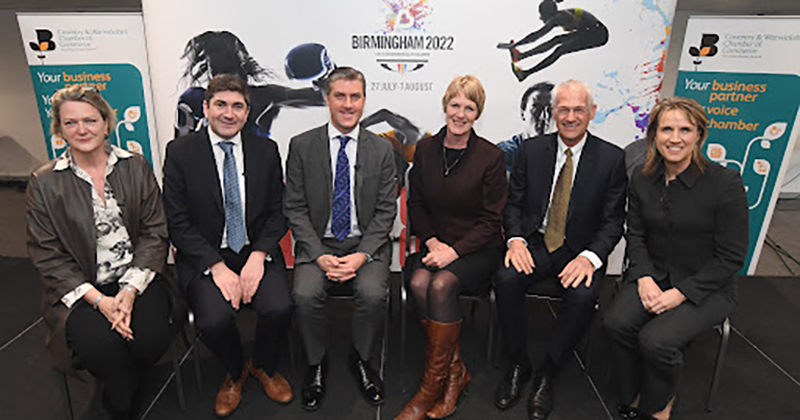 Perhaps more unusually, Bennett is also a foster parent. Her own mum brought her up with adoptive siblings, and she and her husband began fostering eight years ago. "The girl we have now has been with us for four years, and it's the longest placement of her life so far, bless her. You do try and give them your values and beliefs. You try to influence them to take learning seriously and to take aspiration seriously."
As such, Bennett wants to see more young people leave college with the skills to set themselves up as self-employed.
"It's a shame more of our young people don't see self-employment as on a par with employment – it would be nice to see more young people who see entrepreneurship as an opportunity." She recalls with pride one girl the chamber supported to design a make-up line that became very successful in Asian markets.  
However, I then wonder whether "local skills improvement plans" should really be so local. What if a talented designer in Coventry has a much bigger overseas market than a local one?
"I think you've come up with a real dilemma there," admits Bennett thoughtfully. "Colleges do have to respond to employer demand. So it's a real dilemma marrying up between the needs of business, college delivery, and the passions and desires of young people."
This looks set to become more, rather than less, of a pressing issue: she says that since the pandemic, more people are approaching the chamber with creative and arts-related start-up ideas, many of which will have their main markets in London or overseas.
At the same time, a lack of jobs due to the pandemic is also pushing a "trend towards forced self-employment" in the area. It makes it all the more important that colleges ensure their students leave with an understanding of cash flow, financial planning and intellectual property, she says.
But it also means the idea of a 'local' skills improvement plan seems a little odd in a world that has become – particularly around buying and selling – increasingly virtual, and it's good to see Bennett openly acknowledge that. If anything, it makes the international export links of her chamber even more important. Perhaps, ironically, the chamber will be a much-needed antidote to the LSIPs themselves.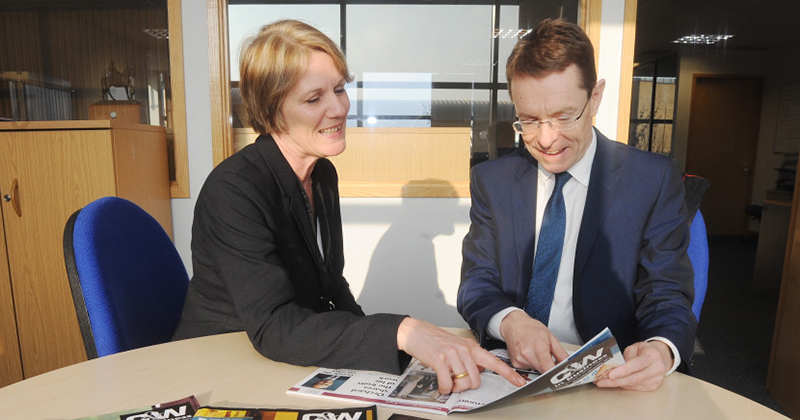 Her other insight into the world of FE is that the chamber runs an independent training provider, Coventry and Warwickshire Chamber of Commerce Training Ltd, as a subsidiary company. It has about 1,400 learners a year, 550 of whom are apprentices, and got a grade 2 in 2016. "That helps to develop our understanding of the challenges colleges face in getting young people into apprenticeship vacancies," says Bennett.
She says she also sympathises with those training providers "going to the wall" because of the new barriers to entering the market being erected by the government; but she points out they're also encouraging smaller providers to collaborate and merge more.
Her chamber's ITP, for instance, has taken on a "tiny independent training provider" focused on engineering. However, running an ITP sounds rare among chambers: Bennett thinks only one other chamber does it.
She does seem to straddle the multiple worlds the government needs her to straddle. But success will depend on FE providers feeling that the chambers of commerce are "true collaborators" ̶ not directors of fortune. 
Can the chambers morph again, and make a success of it?