With the income colleges make from international students plummeting, FE Week spoke with college and sector leaders to understand why this is happening, why foreign students are so important and what can be done to keep them coming.
Income from international students studying at UK universities and other higher education institutions is up two-thirds since 2010, hitting a whopping £15.9 billion in 2018. Yet the same official income figures for non-EU international student studying at FE colleges show a 64 per cent fall from £920 million in 2010 to just £330 million in 2018.
Why the dramatic fall in college income?
Government policy has been largely to blame for the fall in student numbers, according to the Association of Colleges' international director, Emma Meredith.
The UK's points-based immigration system, originally introduced in 2008, has "made it harder over time for FE colleges to recruit international students," she says, particularly in countries with a higher demand for vocational skills courses.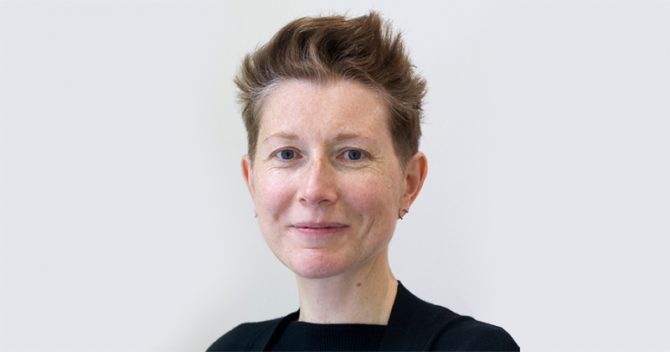 The system has also proven problematic due to the "gradual" introduction of rules, including removing part-time working rights for students in 2015.
Colleges holding 'tier 4 sponsor licences' – a Home Office requirement when enrolling non-EU students – have been required to be rated either 'outstanding' or 'good' by Ofsted since 2011.
Highbury College, for example, lost their licence after receiving an Ofsted grade three in June 2018, and their financial accounts show a subsequent decline in international student income.
In addition, a number of "bogus" institutions had been filtered out the system, Meredith said, which has led to a reduction in numbers.
Then there is the red tape. One college with a tier 4 licence, Dudley College, has found recruiting non-EU students "increasingly challenging" due to the "increasing regulation of visa applications". So much so, "we have planned for a decrease in this income stream in recent years", a spokesperson said.
Dudley's financial statements show its overall international student fee income has declined by over half between 2016 and 2020, falling from £1.172 million to £550,000.
Barnet and Southgate College has seen its international student fees income drop by 89 per cent, from £112,000 in 2016 to £12,000 in 2019.
The Ofsted grade three Bournemouth and Poole College, which does not hold a tier 4 licence, saw its income fall from £1.049 million in 2016, to £749,000 in 2019 – a 28 per cent drop.
Matt Butcher, commercial director of Bournemouth & Poole College, called it "a common trend that other colleges across the country have experienced when working with international students over the past few years," and recent times "have been incredibly challenging".
Why is it important for colleges to teach international students?
Meredith says colleges are a pathway into the already-booming higher education sector, where education-related exports rose by 67 per cent between 2010 and 2018, from £9.5 billion to £15.9 billion.
Also, such recruitment, especially where international students fill up classes, is a "good revenue and expertise base from which colleges can consider engaging in other forms of international activity".
Oxford-based Activate Learning started a multi-million-pound, six-year contract to train China's national youth rowing team in September 2019, in partnership with Oxford Brookes University.
Speaking to FE Week, Activate's director of international, Niko Phillips, said the college group uses its commercial divisions to "help subsidise the income that we get from our domestic learners".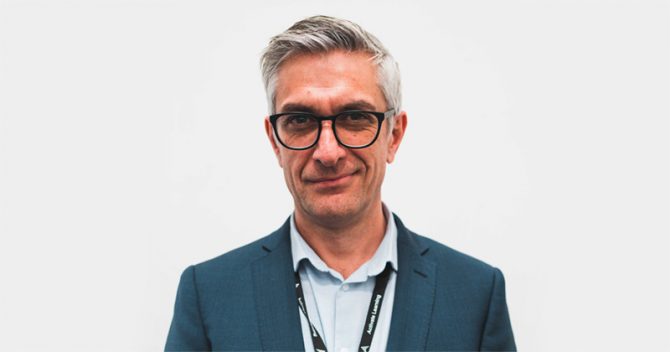 So it was "pretty impressive for an FE college" to be able to score a contract with the Chinese government.
Yet once Covid lockdowns started coming in across the world in March, the Chinese students headed home, and until they return "we don't see that money," Phillips said.
"With luck and vaccinations, we should be able to start the project again," he hopes.
What can be done?
The government does place prominence on the benefits of education providers making money from international students and acting overseas.
Last year, the University of Exeter's vice chancellor, Steve Smith, was announced as the UK's international education champion, to complete two ten-year goals in the UK's newly updated international education strategy: to increase education exports to £35 billion per year, and to increase the number of higher education students learning in the UK to 600,000 per year.
The lack of a similar commitment for FE students does reinforce one point Meredith raised, that "colleges have not had much encouragement to take their offer internationally, and the FE international offer has not always been well understood nor promoted".
The government also has an Education Sector Advisory Group, which meets three times a year and includes Department for International Trade and Department for Education ministers, where colleges and training providers are represented by the UK Skills Partnership, a grouping of sector organisations including the Association of Colleges and WorldSkills UK.
According to its GOV.UK page, the group "aims to increase UK education exports by overcoming sector challenges and exploiting opportunities".
The government has also launched its new Turing Scheme, to replace the European Union's Erasmus+, which will fund students and apprentices to study and work abroad from September this year.
This, the government says, will allow colleges, schools and universities "to build reciprocal relationships on a truly global basis".
But the policy that led to the Turing scheme, Britain's exit from the European Union, may stifle FE's international student numbers, with Meredith warning the end of free movement from Europe means EU students will need visas to study courses longer than six months.
And from August 2021, EU students will no longer be eligible for 'home' tuition fees, which are charged at a lower rate than 'overseas' fees.
"The way the UK partners with the EU will need to adapt," she said, "but the key concerns are to maintain the important partnerships colleges have built up in the EU over the years and assess where any new opportunities may lie".
Federation of Awarding Bodies chief executive Tom Bewick (a former parliamentary candidate for the Brexit Party who has worked in ten countries on technical and vocational education systems) does not believe Brexit "will be a factor at all" on colleges' international activity due to the breadth of nations with historical and cultural ties to the UK.
Bewick highlighted data from the International Monetary Fund, which predicted 90 per cent of all future growth in the world's gross domestic product will be from outside the EU, "so that gives you a sense of importance of developing countries in Africa, many of which are quite well developed, with large populations with large middle classes ̶ same in India and South Asia".
Meredith has called on the government to "better include" FE colleges in international campaigns that promote UK education, particularly in those countries with demand for skills education. Otherwise, she says, "international FE numbers will continue to decline".
"Risk will always – and rightly so – be a concern. Colleges are keen to collaborate on international opportunities and more steps can be taken to facilitate this," she added.
The Department for Education was approached for comment.