The head of the Association of Colleges is "worried" there will be a slow start to the new flagship level 3 adult offer despite pleas from the education secretary for his members to embrace it.
David Hughes has warned that colleges "still don't have enough detail" to fully plan their offer, even though it is due to start in a matter of weeks under the lifetime skills guarantee.
He is also concerned about eligibility issues – such as the rule that it can only be taken by individuals who do not already hold a level 3 qualification – which may scupper demand.
He made the comments to FE Week following Gavin Williamson's speech at this week's AoC conference. The education secretary told delegates they would be "absolutely key" to the programme's success and "strongly encouraged" them to get involved.
FE Week recently highlighted the plight of the fully funded level 3 offer for 24-year-old and above learners for independent training providers, who are being given just a four-month window to start and complete the substantial courses, many of which can take a year or more to complete.
The issue stems from the scheme being funded by the new national skills fund but routed through adult education budget allocations from April, the contracts of which run out for private providers in July.
Colleges are funded differently through "grants" and will continue to receive funding for the level 3 offer in the next academic year.
The government has set aside £95 million to fund the "entitlement" during the next financial year from April 2021 to March 2022. When FE Week asked the Department for Education how much had been allocated for the 2020/21 academic year, which ends in July, a spokesperson said this information would be released in "due course".
Nobody should be under the impression that the timing is ideal
During his conference speech, Williamson thanked colleges for "all the hard work you've already put in to scale up this offer ahead of April".
But Hughes has warned Williamson not to expect large numbers of adults taking up the offer in colleges from the get-go.
He told FE Week: "Nobody should be under the impression that the timing is ideal. We have said from the start that there is a lead-in time to expanding numbers, and colleges still don't have enough detail to fully plan their offer, which is due to start in a matter of weeks.
"The publication of the eligible qualifications was helpful and officials are working hard to get the details and allocations out, but with the lockdown still with us, I am worried that numbers will be low in the first few months of the summer term."
Hughes said that September will see a "big increase in numbers in colleges and I just hope that everybody recognises that as a realistic ambition".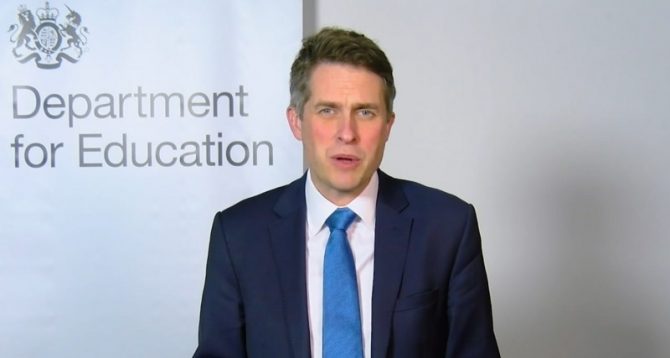 He added that there are also "wider issues which may limit demand, such as benefit claimants not being able to learn full-time and the entitlement only covering the first level 3 qualification, which means those needing re-training might not be eligible".
Hughes pledged to "continue to press" for solutions to both of these and to allow modules to be delivered that "fit better with some needs from adults wanting training to move quickly into work".
The Education and Skills Funding Agency will administer allocations for the offer for national training providers. Mayoral combined authorities with devolved AEB will be given their own allocations to fund the offer through their providers.
However, the allocations for devolved mayoral authorities have still not been signed off as they await further guidance from central government.
A DfE spokesperson said: "We have updated the funding rules for academic year 2020 to 2021, which provides full details of the level 3 adult offer for FE providers.
"We recognise that providers will want to know their individual funding amounts, this information will be shared with FE providers shortly along with updated technical guidance on gov.uk."