A consortium lead by Milton Keynes College has bid for £18 million-worth of funding to launch an Institute of Technology at England's famous wartime codebreaking centre, Bletchley Park.
The group, which includes as partners Microsoft, City & Guilds and the Bletchley Park Trust, has unveiled details of the proposed Institute of Digital Technology.
As many as 1,000 learners a year will be taught in fields such as network engineering, applications development, intelligent systems, games development and cybersecurity. The plan is to restore the site's currently derelict Block D (pictured above), an area used during World War Two as an intelligence centre to crack Nazi codes and ciphers.
The government has set aside £170 million for new institutes of technology.
It would be a marvellous addition to Alan Turing's legacy
"It's central to the government's proposals for institutes of technology for the curriculum to pinpoint and meet the needs of employers," said Dr Julie Mills, the principal of Milton Keynes College.
"At the Institute of Digital Technology at Bletchley Park, those employers will be involved in actually designing the courses studied to make certain those needs are met and hopefully exceeded."
A procurement process ran between December and March for providers to apply for a slice of the funding, and it is expected that around 10 IoTs will be created from it.
The consortium also involves KPMG, Cranfield University, Volkswagen Financial Services and Evidence Talks.
"It's absolutely fitting that Block D should be brought back to life for a purpose which is both educational and meeting a technology-related need of such significance to the nation," said Sir John Turing, the nephew of the famous wartime codebreaker Alan Turing, and a member of the board of the Bletchley Park Trust.
"It would be a marvellous addition to Alan Turing's legacy if the proposed Institute of Digital Technology were to open here. It's exciting to think just how inspired the people who come here to learn could be, knowing in whose footsteps they will be walking."
Derrick McCourt, the general manager of the customer success unit at Microsoft UK, added that Bletchley Park is "synonymous with the security of this nation" and there is no more appropriate place to train the "next generation of cybersecurity experts who will protect the UK from the growing threat of cyberattacks".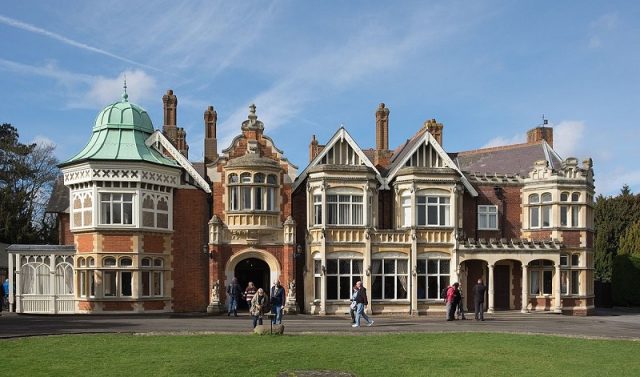 While the Department for Education now trawls through individual IoT bids, one official has claimed the project's pot is too "modest" to have a significant impact on the skills system.
Speaking at a House of Lords economic committee hearing last month, the FE commissioner Richard Atkins said that while the concept of IoTs was a "very good idea", the "amount of funding going into them is modest and therefore I am not sure it will transform the system".
Institutes of technology were first mooted in the productivity plan in July 2015.
Even though the DfE has repeatedly said it plans to "establish high-quality and prestigious institutions", the only money available is a relatively small three-year wave of capital funding mainly for existing colleges.
Julian Gravatt, the Association of Colleges' deputy chief executive, agreed with Mr Atkins at the hearing that IoTs are a "good experiment", but said he feared "too much pressure" had been heaped on them to "revolutionise the system".