Governors from the Sixth Form College Solihull have voted to press ahead with plans to join forces with a network of local schools – in what looks set to be the first ever union between a SFC and multi-academy trust.
The merger with Ninestiles Academy Trust – which currently includes seven schools across Birmingham and Solihull – is expected to complete before the start of next academic year, depending on final government approval.
The SFC was most recently rated 'good' by Ofsted in 2013, while the trust's lead school, Ninestiles An Academy, was graded 'outstanding' in the same year.
James Kewin, deputy chief executive of the Sixth Form Colleges Association (pictured left), told FE Week: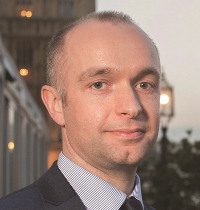 "Having a high performing SFC at the centre of a multi academy trust means that students will receive a seamless, specialist education at all levels.
"This makes a lot more sense than secondary academies establishing their own sixth forms as we know that many lack the expertise or scale to thrive."
The SFC and academy trust first began merger talks in early 2015 and a spokesperson said the proposal was backed by the government following the Birmingham and Solihull area review, between September 2015 and March 2016.
At separate meetings held simultaneously yesterday on December 13, both boards voted to move forward to the next stage of their merger.
It means they will now jointly submit a formal application to the DfE, requesting the college converts to academy status and joins the trust.
Paul Ashdown, principal of the SFC (pictured above), said: "I believe strongly that this merger would bring together our existing and complementary strengths to create an all-through expertise which would drive and sustain a system of excellence.
"As part of a strong trust, we would also be able to secure and enhance the outstanding educational opportunities we provide to young people from schools all across Birmingham and Solihull."
Martyn Collin, interim chief executive officer at Ninestiles Academy Trust, said: "By joining forces, we would be able to offer children the unique opportunity of accessing a learning pathway which will lead them on a journey remaining within one network of educational establishments from aged three right up until they are 19 years old."
Other SFCs have moved into mergers in the last year, including Prior Pursglove College, in North Yorkshire and Stockton Sixth Form College, in Stockton-on-Tees, which joined together as Prior Pursglove and Stockton Sixth Form College in May.
The resulting institution is currently pursuing academisation.
Shrewsbury College also joined forces with Shrewsbury Sixth Form College in July, with another merger proposed between Hartlepool College and Hartlepool Sixth Form College.
Mr Kewin said: "SFCs are at various different stages of the academisation process, and some at the most advanced stage have already concluded their formal consultation.
"Most are likely to establish their own multi-academy trust and will use this as the vehicle to help drive up standards in local schools.
"A smaller number will join an existing multi-academy trust or establish a single academy trust."