Students should no longer be required to wear face masks in classrooms from 17 May, the Department for Education has announced.
But the government has said coverings will still need to be worn on providers' premises once students return from the Easter holidays.
In an update to its 'Face coverings in education' guidance published the afternoon, the department said it "expects" it will no longer be recommended masks be worn by adults and students in FE providers' classrooms, or by students in communal areas from 17 May.
This decision was made, the department said, as part of an "ongoing" review of evidence and data, and means dropping the requirement ought to coincide with the "next stage" of lockdown easements, including social contact indoors.
It will also allow time for everyone in priority groups one to nine to be offered their first vaccine dose, before any change is committed.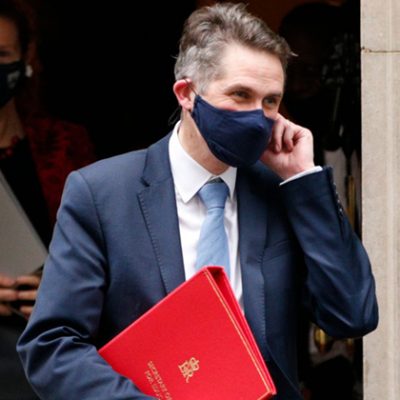 Education secretary Gavin Williamson said: "We obviously all want to get back to face mask-free classrooms and we will do this in line with the latest scientific data while balancing the interests of students, teachers and the wider community."
This comes after his department announced last month, ahead of the full reopening of providers on 8 March, that masks would have to be worn in the classroom until at least Easter.
Under today's update, students and teachers will continue to wear face masks in-class until step three of the government's lockdown easing.
Those who are currently exempt from wearing face masks will remain so, the department has said.
As part of the full reopening, providers were supplied with between 5,000 and 7,500 face masks for contingency use.
College students also had to have four rapid Covid tests within two weeks of their return to class on 8 March; three on-site, one at home, then twice-weekly at home for both learners and staff.
While colleges were sent tests ahead of 8 March, independent training providers were told they would be able to request coronavirus tests from 31 March, but would need to apply to the Department for Education for the amount they need.
This decision was branded as "madness" by providers, with Association of Employment and Learning Providers chief executive Jane Hickie saying it was "difficult to comprehend why the DfE didn't simply use the same system for schools and colleges by sending kits to the ITPs' training centres or somewhere appropriate nearby".